Last Updated: November 16, 2021
The first Black Friday 2021 deals have begun to appear, and some of the best deals can be found on Best Buy, who offer a best price guarantee this Black Friday across many of their discounts. As of November 15, 2021, there are some great offers available on gaming laptops, including on the 14-inch ASUS ROG Zephyrus, one of the best smaller-sized gaming laptops available. $150 off this machine is nothing to be sniffed at, and this could be a great pick for the gamer on the move this Black Friday.
If you want to see more of the different ASUS ranges, check out our best ASUS gaming laptop Black Friday deals page, or alternatively see our best gaming laptop Black Friday 2021 deals page for discounts across all brands. If you're interested in discounts on a more general-purpose laptop without the gaming power, then our Black Friday laptop page features offers on both gaming and general use laptops.
Note: these deals may only be live for a limited amount of time so get them whilst you can!
Canada Deals
EU Deals
UK Deals
US Deals
*Prices are subject to change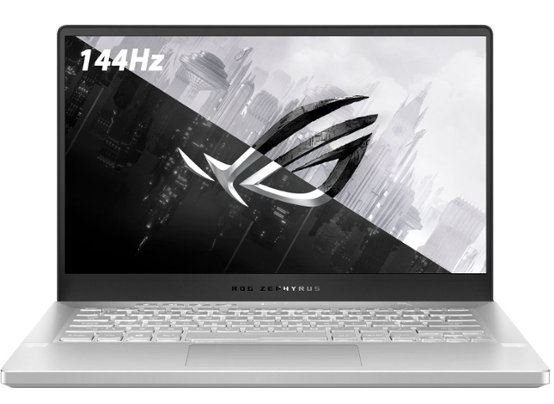 ASUS ROG Zephyrus 14-inch, AMD Ryzen 9, RTX 3060,1TB SSD, 16GB RAM
$150 Off
ASUS ROG Zephyrus 14 deal specifications
The ASUS ROG Zephyrus 14 gaming laptop comes with a nice 1TB SSD and 16GB of decent quality RAM. The AMD Ryzen 9 5900HS is not only close to the most powerful CPU you can get in a gaming machine, it helps give the laptop a superb battery life – the best you'll find in a gaming laptop with this much power. The Nvidia RTX 3060 is a solid mid-range GPU that packs a decent punch, and helps when generating those FPS in games. The keyboard and trackpad of this machine are both solid, it is light and easily portable, and generally looks superb. The 144Hz also offers great color replication and contrast, making for top-notch picture quality.
The best Black Friday 2021 deals on gaming laptops
If you're interested in a wider selection of gaming laptop deals this Black Friday, including those on non-ASUS laptops. have a look at the list below to see if any of these offers grab you. Also, do check out our best gaming laptops Black Friday 2021 page for a more thorough selection.
Canada Deals
EU Deals
UK Deals
US Deals
*Prices are subject to change
ADATA – XPG Xenia 15 Intel i7-11800H RTX 3070, 1TB NVMe GEN4 SSD, 3.2MHz 32GB RAM, Gaming Laptop – Black
Save $300
Razer – Blade 15.6″ Gaming Laptop – Intel Core i7 – 16GB Memory – NVIDIA GeForce RTX 2080 SUPER – 1TB SSD – Black
Save $800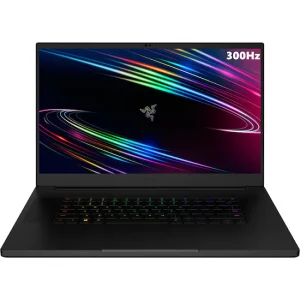 Razer – Blade Pro 17 Gaming Laptop – Intel Core i7 – NVIDIA GeForce RTX 2080 SUPER – 300hz Refresh Rate – 512GB SSD – Black
$300 Off
ASUS – ROG Strix G15 15.6″ Laptop – AMD Ryzen 9 – 16GB Memory – NVIDIA GeForce RTX 3060 – 512GB SSD – Eclipse Gray
Price Match Guarantee
Alienware x15 R1 15.6″ 360Hz FHD Gaming Laptop – Intel Core i7 – 16GB Memory – NVIDIA GeForce RTX 3070 – 512GB SSD – White, Lunar Light
Price Match Guarantee
ASUS – ROG 13.4″ Touchscreen Gaming Laptop – AMD Ryzen 9 – 16GB Memory – NVIDIA RTX3050 Ti V4G Graphics – 1TB SSD – OFF BLACK – OFF BLACK
$200 Off
Alienware x17 R1 17.3″ 360Hz FHD Gaming Laptop – Intel Core i7 – 16GB Memory – NVIDIA GeForce RTX 3070 – 1TB SSD – White, Lunar Light
Price Match Guarantee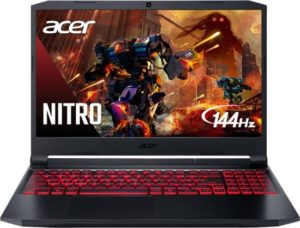 Acer – Nitro 5 – Gaming Laptop – 15.6″ FHD 144Hz – Intel 11th Gen i5 – GeForce GTX 1650 – 8GB DDR4 – 256GB SSD – Windows 11
Price Match Guarantee
ASUS – ROG Zephyrus 15.6″ QHD Gaming Laptop – AMD Ryzen 9 – 16GB Memory – NVIDIA GeForce RTX 3070 – 1TB SSD – Eclipse Grey – Eclipse Grey
Price Match Guarantee
GIGABYTE – 15.6″ 4K OLED Creator Laptop – Intel Core i7-11800H – 16GB – NVIDIA GeForce RTX 3060 1TB SSD
Save $650