Last Updated: November 15, 2021
Some early Black Friday deals have started arriving on Best Buy, and as of November 15, 2021, there are some exciting offers on gaming laptops that are currently live, including on ASUS laptops, one of the biggest name brands that cover everything from premium to budget-friendly machines. The ASUS TUF series is the more affordable gaming laptop range offered by the company, and this particular ASUS TUF 17-inch gaming laptop would make a great mobile budget gaming platform for this holiday season.
If you're interested in a more broad range of gaming laptop deals, do have a look at the best gaming laptop Black Friday 2021 deals page to see the deals across all brands this year. If you're after something for more general web browsing that's office-ready, check out our more general Black Friday laptop page for a mix of both gaming and general use laptops.
Note: these deals may only be live for a limited amount of time so get them whilst you can!
Canada Deals
EU Deals
UK Deals
US Deals
*Prices are subject to change
ASUS TUF Gaming 17.3-inch, 1080p, Intel Core i5, RTX 3050 Ti, 512GB SSD, 8GB RAM
$200 Off
ASUS TUF Gaming laptop specifications
This SKU of the ASUS TUF gaming 17.3″ laptop has a 144Hz 1080p display which is more than fast enough to display the necessary frames for most gamers. It has a respectable battery life for a gaming laptop, and comes with the latest budget-friendly 30-series GPU: the RTX 3050 Ti. This particular model has an Intel CPU, specifically an i5-11260H. Although the 512GB SSD and 8GB of RAM are smaller than is ideal, these can both be easily upgraded. Ultimately this is a great price on a 144Hz 17-inch display, and a solid budget gaming laptop.
The best Black Friday 2021 deals on gaming laptops
If you fancy a look at a selection of other gaming laptop deals this Black Friday, across all price ranges, do have a quick glance at the below list to see if there's anything you might like, and also see our best gaming laptops Black Friday 2021 page for a more comprehensive selection, as well as our best ASUS gaming laptop Black Friday deals page for further deals on other ASUS machines.
Canada Deals
EU Deals
UK Deals
US Deals
*Prices are subject to change
ADATA – XPG Xenia 15 Intel i7-11800H RTX 3070, 1TB NVMe GEN4 SSD, 3.2MHz 32GB RAM, Gaming Laptop – Black
Save $300
Razer – Blade 15.6″ Gaming Laptop – Intel Core i7 – 16GB Memory – NVIDIA GeForce RTX 2080 SUPER – 1TB SSD – Black
Save $800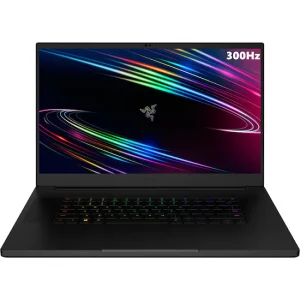 Razer – Blade Pro 17 Gaming Laptop – Intel Core i7 – NVIDIA GeForce RTX 2080 SUPER – 300hz Refresh Rate – 512GB SSD – Black
$300 Off
ASUS – ROG Strix G15 15.6″ Laptop – AMD Ryzen 9 – 16GB Memory – NVIDIA GeForce RTX 3060 – 512GB SSD – Eclipse Gray
Price Match Guarantee
Alienware x15 R1 15.6″ 360Hz FHD Gaming Laptop – Intel Core i7 – 16GB Memory – NVIDIA GeForce RTX 3070 – 512GB SSD – White, Lunar Light
Price Match Guarantee
ASUS – ROG 13.4″ Touchscreen Gaming Laptop – AMD Ryzen 9 – 16GB Memory – NVIDIA RTX3050 Ti V4G Graphics – 1TB SSD – OFF BLACK – OFF BLACK
$200 Off
Alienware x17 R1 17.3″ 360Hz FHD Gaming Laptop – Intel Core i7 – 16GB Memory – NVIDIA GeForce RTX 3070 – 1TB SSD – White, Lunar Light
Price Match Guarantee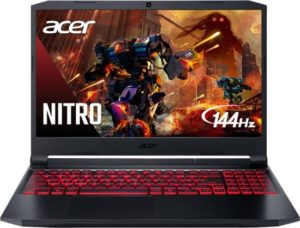 Acer – Nitro 5 – Gaming Laptop – 15.6″ FHD 144Hz – Intel 11th Gen i5 – GeForce GTX 1650 – 8GB DDR4 – 256GB SSD – Windows 11
Price Match Guarantee
ASUS – ROG Zephyrus 15.6″ QHD Gaming Laptop – AMD Ryzen 9 – 16GB Memory – NVIDIA GeForce RTX 3070 – 1TB SSD – Eclipse Grey – Eclipse Grey
Price Match Guarantee
GIGABYTE – 15.6″ 4K OLED Creator Laptop – Intel Core i7-11800H – 16GB – NVIDIA GeForce RTX 3060 1TB SSD
Save $650