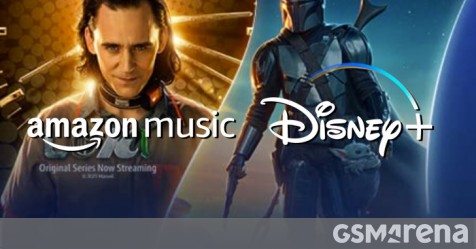 Amazon is known for offering a wild variety of perks all so that you'd sign up for Prime. That's not an exception, but instead it is the game plan – now even Amazon Music Unlimited is getting some interesting perks.
Recently, Music Unlimited subscribers got Music HD for free. Now there is a new perk – 6 free months of Disney+ for new Music Unlimited users. Current users get only 3 months, but that's plenty of time to browse through the rich library of Disney, Marvel, Pixar, Lucasfilm and National Geographic content.
The Disney+ subscription itself costs $8 a month, meaning you can have access to it essentially for free since an Amazon Music Unlimited subscription also costs $8 if you have Prime (and $10 if you don't). After the trial period is over, you can cancel or continue at the normal price.

Of course, Disney+ competes with Amazon's own TV show and movie streaming service, Prime Video. And Prime Video is included with a Prime subscription, by itself it is $9 a month (which is hardly worth it long term, considering that an annual Prime subscription is $119).
We have some bad news, however. The deal is valid only for the US and Canada (Disney+ is already available in multiple European countries, a swell as India, Indonesia, Japan and countries in Latin America).
Follow the Source link for more details on the deal. And don't forget to set a reminder as the Disney+ subscription will be auto-renewed after the trial period ends – by then you should have a clear idea of whether it's worth the $8 a month or if you want to cancel.