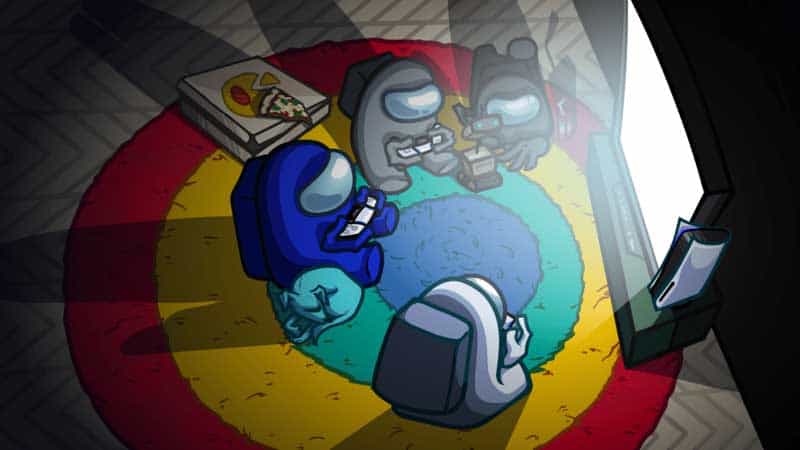 Among Us, the imposter-finding phenomenon, and 2020's most popular mobile game, is finally making the jump from PC/Mobile over to a variety of Xbox and PlayStation consoles. 
While the announcement of an Among Us console release isn't something particularly new, with Sony spilling the beans months ago, the actual release date of it is.
The Among Us console release will be on December 14th, 2021, and covers all the usual suspects including PS4, PS5, Xbox One, Xbox Series S, and Xbox Series X. Xbox Game Pass subscribers will be over the moon with the fact that yes, it will be on the game subscription service, so you can jump in with your fellow Crewmates free of charge. The various console versions have little to differentiate them apart from a Ratchet & Clank skin that only PlayStation owners can enjoy.
If you do have friends on the different consoles, however, you will be able to jump into The Skeld pain-free thanks to crossplay. This is a nice touch and will certainly help the player base hold firm into the Holiday period and beyond.
The above, however, only considers the digital version of the game and physical (yes, physical) boxes will also hit the shelves if you'd like a tangible copy. This is named the 'Crewmate Edition' and includes a poster, stickers, downloadable wallpapers, and more. This will include a Nintendo Switch version which is launching around a year after its digital counterpart.
While all of the above is exciting and all, the fun doesn't stop with the basic downloadable or physical versions. Innersloth has gone one step further, creating not one but two special editions of the title all with varying bonuses and knick nacks.
The first of the two, the 'Imposter Edition', includes all of the above plus a pin, lanyard, and soft, cuddly purple plush. The more expensive 'Ejected Edition' contains everything we've spoken about so far with the addition of a beanie, themed fleece blanket, and a fancy, exclusive steelbook game case.
So how can you get your hands on all of this space goodness? Well, you can preorder via the Maximum Games store or head to Amazon where you'll be able to find the Crewmate, Imposter, and Ejected editions for the same price.