Last Updated: November 12, 2021
InnerSloth have announced their first official Cosmicube collaboration since the new update earlier this week. The Arcane Cosmicube is now available in Among Us until December.
The Cosmicube update, in case you missed it, came during a huge InnerSloth announcement on November 10th, 2021. It adds a new achievement element to the social deduction game, and completing achievement paths as part of the new Cosmicubes will unlock new crewmate customization options.
Among Us x Arcane Cosmicube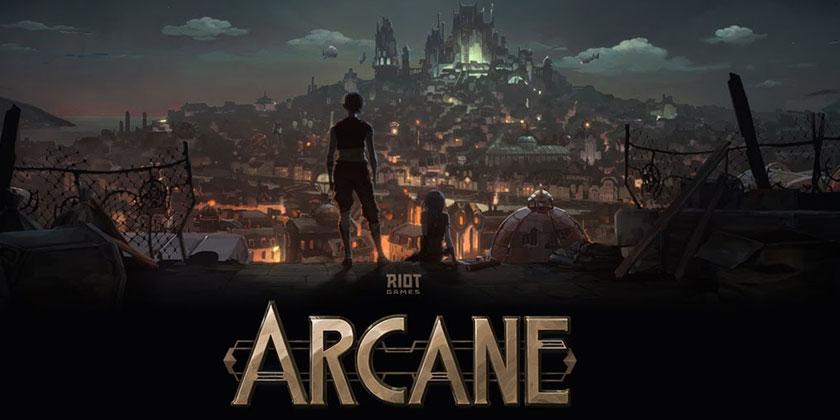 Thanks to Among Us' collaboration with Riot Games, completing paths in the Arcane Cosmicube will unlock exclusive League of Legends themed cosmetic items. You will be able to dress your bean up as the likes of Jinx and Vi, with wigs, outfits and visor accessories.
The full list of cosmetic items available through the InnerSloth and Riot Games collaboration are as follows:
Caitlyn's cap
Caitlyn's uniform
Chomper
Claggor's goggles
Enforcer helmet
Enforcer armor
Hermerdinger's hair
Hermerdinger's moustache
Hermerdinger's poro
Hermerdinger's suit
Jayce's clothes
Jayce's hair
Jinx's clothes
Jinx's goggles
Jinx's hair
Vi's clothes
Vi's hair
How to get the Arcane Cosmicube
The new Cosmicube is available in the Among Us shop for 80 stars. Stars are a paid-for item and can be purchased through the Among Us shop. Unfortunately, the Arcane Cosmicube can't be claimed in exchange for beans, the other new Among Us currency which can be earned through completing tasks.
What is a Cosmicube?
Once you purchase a Cosmisube, it will open up a web of challenges to complete, each one unlocking a new cosmetic item. The items will not grant any in-game benefits, other than making your crewmate look super cool.
If you'd like to know more about the Arcane Cosmicube, or the Cosmicube update in general, check out the guide on innersloth.com.
The post Among Us reveal official collaboration with Riot Games appeared first on WePC | Let's build your dream gaming PC.