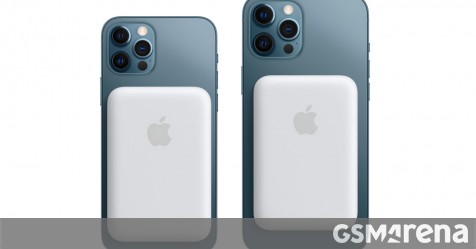 Apple has quietly released its official MagSafe battery pack for $99. The MagSafe Battery Pack is now available from Apple's website. The Battery Pack only comes in white with a matte finish and features a lightning port to recharge it.
The new item's support page explains that the MagSafe Battery Pack can be recharged with up to 20W of power. The Battery Pack can recharge the iPhone 12 at up to 15W but only when the Battery Pack is connected to a 20W or higher adapter. The Battery Pack can also recharge if the iPhone is connected to power. The MagSafe Battery will recharge the iPhone at 5W while off the grid.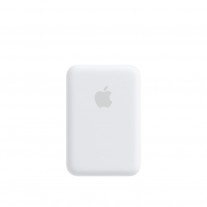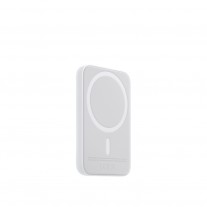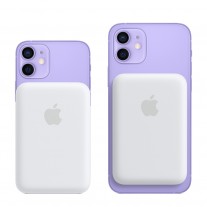 Official Apple images of MagSafe Battery Pack
The Battery Pack does not include a charger or cable, nor does Apple list how much you can expect this product to extend the battery life of an iPhone. According to 9to5Mac, the Pack has a capacity of 11.2 watt hours or 1460 mAh which may be enough to fully charge the iPhone 12 mini.
.
Back in February, Bloomberg sources reported that Apple was reportedly working on a MagSafe battery pack accessory for the iPhone 12 lineup. It was reported that prototypes of the accessory was overheating due to software issues.
Apple introduced MagSafe on the iPhone 12 lineup and the feature uses magnets that lineup and click into place for the purpose of wireless charging. MagSafe has been implemented into both first-party and third-party cases, wallets, and other charging accessories.