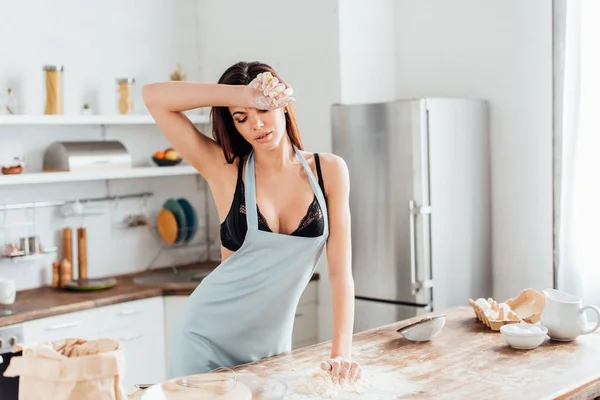 Every home requires a number of essential kitchen gadgets to run effectively. There is a common notion that having amazing goods necessitates a large sum of money. This is simply not true when it comes to your kitchen appliances. You may purchase the kitchen appliances you want from Nasawa Enterprises at the greatest prices without completely destroying your budget or draining your bank account. The secret is Nasawa Enterprises, where you can get Home and Kitchen Appliances with all of the professional quality, extra features, and gorgeous presentation – without leaving you feeling like you're missing out on anything. After all, you should never get the impression that your appliances are missing in any way.
The Professional Range
One of the most vital items in a kitchen is a gas range. Gas ranges are more popular than electric ranges because they let you get dinner on the table for your family in less time. You can even use a gas stove in the event of a power outage! Of course, there are several more advantages to owning a gas range, but at Nasawa, people usually go on one of the best gas ranges for the money available for your kitchen. One of them is Thor Kitchen's 30-inch pro-style gas stove. We have the most up-to-date versions, which are made of sturdy stainless steel and have a professional appearance. It will not only look great in your kitchen, but it will also outperform any other range you've ever had. On our website, you can have a quick glance at the features of our available items, which are shown on the side of each product page.
Refrigerator
The refrigerator, along with the range, is one of the most often used kitchen appliances. And, if you're searching for a refrigerator that will give you the most bang for your buck, go no further than our stainless steel, French door refrigerators. Our internet store's refrigerators appear to be worth a million dollars. You'll feel like you've won the lottery with all the storage and shine. One of the most common concerns about refrigerators is that they lose items owing to disarray, which is especially true for freezers. It happens all the time. When newer goods are placed in front, older items are relegated to the back. Before you realize it, those forgotten leftovers are emitting scents and possibly even mould. It's a lot more difficult to do this with a refrigerator that provides you plenty of space and allows you to look into all corners. Plus, with all of these features, isn't this a fantastic refrigerator? Nasawa Enterprises has all of the freezers with these incredible characteristics.
The Rangetop
So, what if you don't have the space for a full-size range but still want the advantages of a stove? What if you already have a range but need a second rangetop for your kitchen island? A beautiful addition to any kitchen is a rangetop. They don't take up as much space as a regular range, yet they still allow you to cook efficiently. Furthermore, Nasawa Enterprises ensures that your kitchen equipment appear as well as they perform. Check out our Kitchen gas rangetop in stainless steel, which is available in a variety of new models on Nasawa Enterprises, for another great kitchen equipment for the money. This expertly crafted rangetop can rekindle your passion for cooking. Simply go to our online store and look at the features of all the rangetop options. We also have rangetop with four or more burners along with other facilities.
The Dishwasher
Who likes to do the dishes after a long night of cooking and cleaning? If you invest in a healthy and strong dishwasher, you won't have to. You may also choose from a variety of dishwashing brands, all of which will provide you with a lot of bang for your dollars. More than 24-inch dishwashers are available, all of which are intended to match professional standards and feature an appealing design style. You will not be dissatisfied with anything it has to give you that will be very useful.