Things to consider
Whether you're building a PC or buying a prebuilt, there are a few things to go over before you make that all-important purchase. Of course, when buying a prebuilt you won't have to worry about compatibility or anything like that as it is all taken care of for you but you do need to assess your individual requirements.
Why buy an Intel 12th Gen prebuilt gaming PC?
The main reason to go with an Intel 12th-gen prebuilt is simply down to the generational improvements we have seen over both 11th-gen Intel and current-gen AMD. As it stands, these processors are the best on the market, and when you tie that in with the new Z690 chipset and DDR5 memory, we have something very powerful on our hands.
Whether you go for these prebuilt largely depends on your budget. As these feature some of the latest and greatest hardware, the price is going to be fairly high. For gamers looking for systems more affordable, Intel 12th gen prebuilt computers probably aren't the way to go, with even the i5-12600K options still asking for a pretty penny.
Should I get a prebuilt computer with DDR5 memory?
The short answer, yes. Basically, the new chipset comes available for both DDR4 and DDR5. While there is absolutely nothing wrong with DDR4, DDR5 is just better. DDR5 is the next generation and you should absolutely save up for a model with this type of memory. The cost of an Intel 12th gen prebuilt that features DDR5 over DDR4 is obviously going to cost more, however, if you are in the market for one of these, you've clearly got a bit more money to spend than your average gamer.
The truth of the matter is that while you won't see mega changes in your gaming performance with the two types of RAM, DDR5 is far better and can run at insane speeds in comparison.
Is it worth upgrading to Intel 12th gen?
If you are running on a system that is anything below current-gen AMD and you are unhappy with performance, you should absolutely consider an upgrade to Intel 12th gen. We expect AMD to come back hard with their next generation of hardware but for the time being, Intel is smashing it.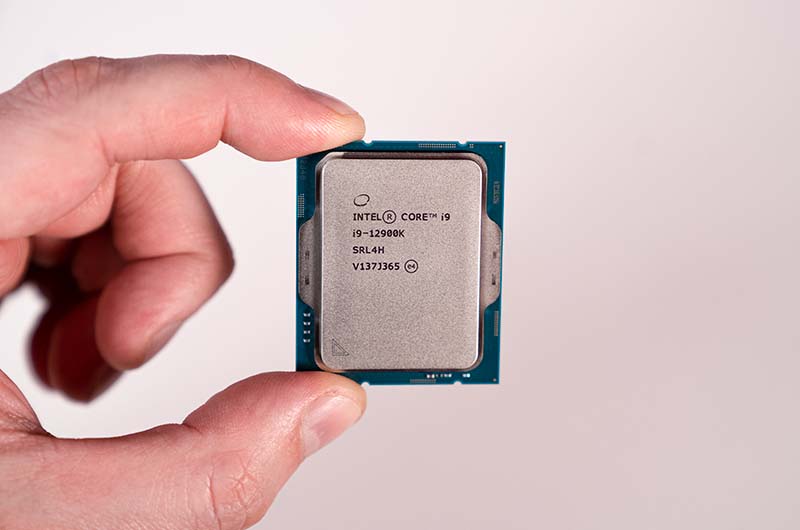 This is the first time in a long time Intel has been worth buying and these prebuilt systems are going to provide you more FPS than their AMD counterparts (game dependant). Furthermore, the new Intel processors are great for general workloads and heavy workloads, making your new PC somehow feel even snappier.
Intel 12th gen prebuilt gaming PC Vs Custom
We always recommend that you build your own computer here at WePC and that is for one simple reason – value.  It is no secret that you can squeeze in better hardware for your cash when building your own system, with the markup on prebuilt computers usually costing the same amount as an entire component ($100-$300).
Performance
While the performance of these Intel 12th gen prebuilt gaming PCs is great, when building your own you could in theory include a better CPU or GPU into your computer without spending more. This means you could get even better performance for your hard-earned cash, get better in-game results, and future-proof your investment for longer.
Convenience
The main selling point behind a prebuilt is it saves you the hassle. We understand that not everyone knows how to build a computer and may not even have the time to learn this new skill, so the convenience of a prebuilt makes a lot of sense. Of course, there are many more benefits to buying a prebuilt gaming PC from manufacturers, obviously, it takes the stress away from finding all the compatible components, while also preventing damage to said components when the time comes to build it.
With a prebuilt gaming PC, you are going to be able to send it back to the manufacturer if anything goes wrong. Furthermore, if you feel you need an upgrade, suppliers will often do this for you or at least insist you send it to them for an upgrade. Manufacturers will also dish out a warranty, usually covering parts and labor for around a year but some companies offer impressive warranties and you can always spend extra on insurance, giving you a lengthy/ lifetime warranty.
A prebuilt from the biggest manufacturers around the world aren't just packaged nicely for you either, they normally stress test the system to ensure the components are working before shipping and that it performs as it should. You will also receive your system with software, usually with Windows and drivers pre-installed, so you can simply plug it in and start downloading games.