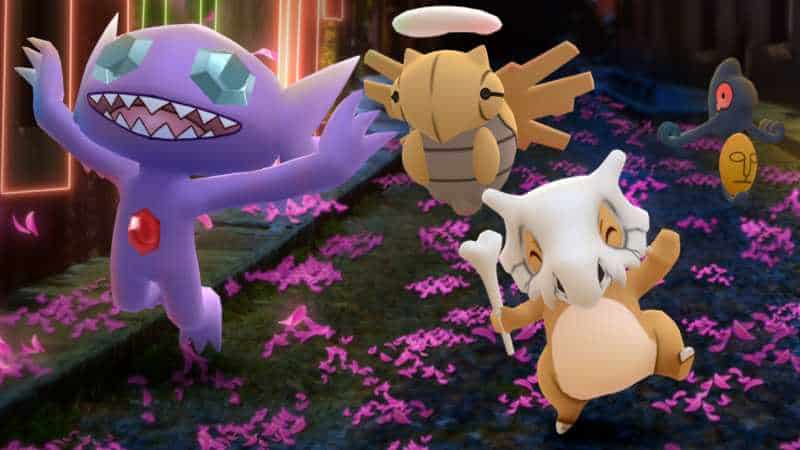 Día De Muertos, or Day of the Dead, is a celebratory holiday that takes place predominantly in Mexico, looking back on the lives of loved ones who have passed on. Far from being a sad occasion, Día De Muertos is a celebration of life and color, with flowers and bright tones often associated with the holiday.
The Pokémon Company have decided to integrate more real life events into Pokémon Go this year, and are celebrating this much-loved and respected holiday with a series of in-game bonuses around the world.
What's happening in Pokémon Go?
The thing to note is that the theme of the Pokémon Go Día De Muertos event is joy, colour and life. Flowers are often used to represent life during Día De Muertos, and so Pokémon such as Sunflora and Roselia will appear more frequently in the wild.
Collection Challenge
Another Collection Challenge badge has been released for you to collect as part of the Día De Muertos event. This time, you must collect a Sunkern, Cubone, Sableye, Sunflora and more within the two days of the event in order to earn your badge.
Event Bonuses
There will also be a number of limited-time bonuses active for the duration of the event. Global trainers can expect to benefit from Lure Modules and Incense duration being extended to 90 minutes as they will have an effect on the event themed Pokémon. These can be used to increase your chances of completing your Collection Challenge!
You'll also earn twice the Stardust for every catch during the event window.
On top of the above, there are additional exclusive bonuses for those trainers playing in Latin American and the Caribbean. If that's you, you can benefit from an additional Candy for every Pokémon you transfer and even more frequent appearances from the event Pokémon than everyone else.
A new Battle League
Take part in the latest Go Battle Day in celebration of Día De Muertos and you could earn four times the Stardust from Battle League rewards. But do note that this bonus is only available on November 1, 2021, until 11:59pm local time.
Event Box and new Avatar item
There is also a brand-new Avatar item available in the shop – for free! The Día De Muertos t-shirt honors the papel picado – or pecked paper – decorative tradition of the November holiday.
Alongside the new avatar item, you can also get your hands on a new event box which will be available for free from the in-game shop and contains one Incense and 20 Pokéballs.
Pokémon Spotlight Hour November 2nd — Can Cacnea be shiny?
The Pokémon that will be appearing in Spotlight Hour during the event will be Cacnea. This cactus Pokémon is perfectly matched to the event with it's yellow flower adorning the top of its head, and will be appearing more frequently between the hours of 6pm and 7pm local time on Tuesday, November 2, 2021.
Cacnea unfortunately cannot yet be shiny in Pokémon Go, so if you were hoping to use its increased frequency to get a new, elusive shiny 'mon, sadly it's not to be. However, you can use the opportunity to potentially catch a super-strong Cacnea, and you will get double the Catch Candy during the hour as well. Most of the other Día De Muertos themed Pokémon, however, can be shiny, so there's plenty of opportunity for shiny hunting throughout the holiday.
Pokémon Go Día De Muertos date and time
You can participate in the Día De Muertos event from November 1, 2021, at 10am local time to November 2, 2021, 8pm local time. There won't be long to wait until the next celebratory event in game, though, as November 9th will bring with it a Festival of Lights themed event.