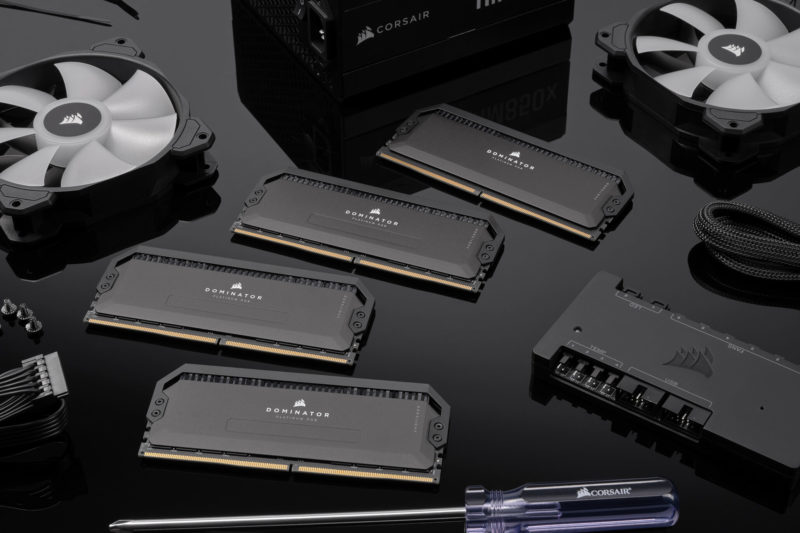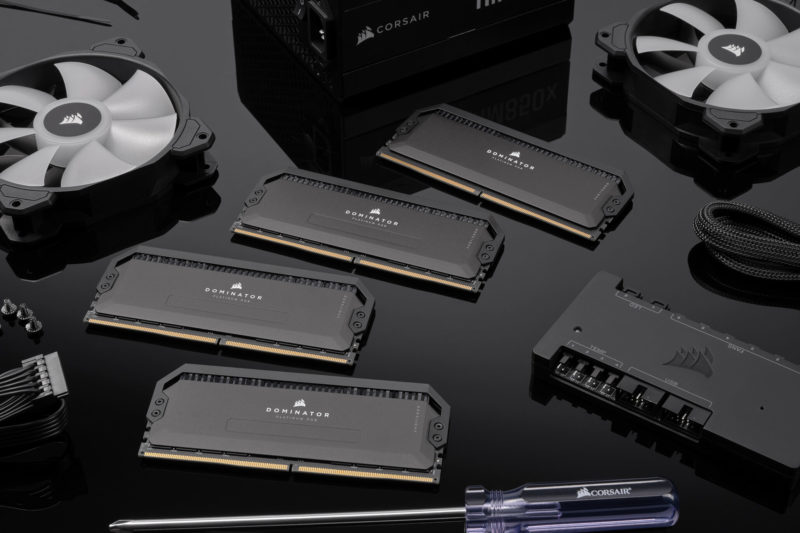 We saw initial glimpses of Corsair's new DDR5 memory modules back in May via an official Corsair blog post. However, since then, information surrounding the next-gen of RAM has been sparse – with official release dates, SKUs, and branding yet to be revealed.
Recent times have been kinder to eager DDR5 memory enthusiasts, with a slew of DDR5 memory reveals coming in the last couple of weeks. Corsair was one of the brands to break the silence on their own DDR5 variants, with a full unveiling of the Dominator Platinum RGB memory modules this week. The Dominator Platinum RGB modules will be the brand's new flagship memory kits, delivering next-gen speeds and a stealthy design sure to please most enthusiast builders.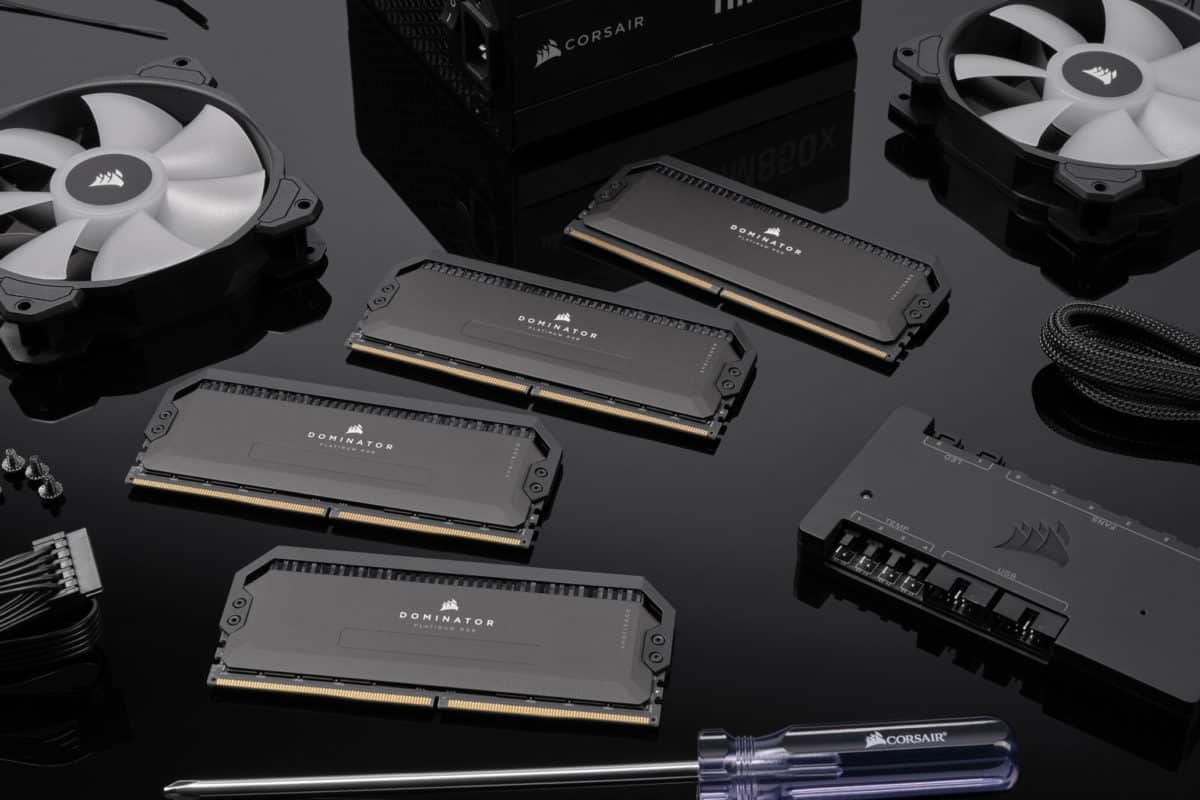 Corsair Dominator Platinum RGB to feature stealthy black design with RGB lighting
As you can see from the images above, the design of Corsair's flagship Dominator Platinum RGB memory hasn't changed a great deal. The latest iteration of DDR5 memory will feature a similar black heat spreader that is characterized by a stylish (fully customizable) strip of RGB at the top. Corsair's branding can be seen in proud fashion on the side, finishing what is an incredibly attractive-looking piece of memory.
If you're wondering, the new DDR5 Dominator Platinum RGB will feature the same patented Dual-Path DHX cooling technology seen in last year's offering. Whilst it's unclear at this stage, Dominator Platinum RGB may also come in a white variant – as per the original Corsair announcement post.
The main changes for Corsair's new DDR5 lie within the PCB design itself. The board can be seen just underneath the heat spreader, featuring at least 8 DDR5 ICs that will run at an initial speed of 6400 Mbps. This will likely increase as the new standard matures over time.
At this early-ish stage, Corsair hasn't released a tonne of information regarding the specifications of its next-gen DDR5 memory. However, we believe that the flagship hardware will reach 6400MHz speeds alongside 51 GB/s bandwidth.
The post Corsair showcase flagship next-gen Dominator Platinum RGB DDR5 memory kits appeared first on WePC | Let's build your dream gaming PC.