Last Updated:
We've assembled a list of the best Elgato Black Friday deals right here, meaning that you can upgrade your home or studio streaming setup with their suite of world-class streaming gear and accessories. However, if you're wanting to ensure that you are making the most of your streaming setups, you will also want an excellent gaming PC, or even a dedicated streaming PC, ideally something that also makes use of Nvidia's NVENC encoder, which will be able to handle a lot of the streaming workload off of you. Regardless, check out our list of Elgato deals that we've tirelessly scoured the internet for in search of the cheapest way to upgrade your streaming setup with the least amount of effort.
The best Elgato Black Friday deals
*Prices are subject to change
Custom URL
Elgato – Wave:3 Wired Cardioid Condenser USB Microphone
Save $30
Custom URL
Elgato Cam Link 4K, Broadcast Live, Record via DSLR, Camcorder, ActionCam, 1080p
£30 Off
Custom URL
Elgato Stream Deck – Live Content Creation Controller with 15 Customizable LCD Keys
£10.99 Off
Custom URL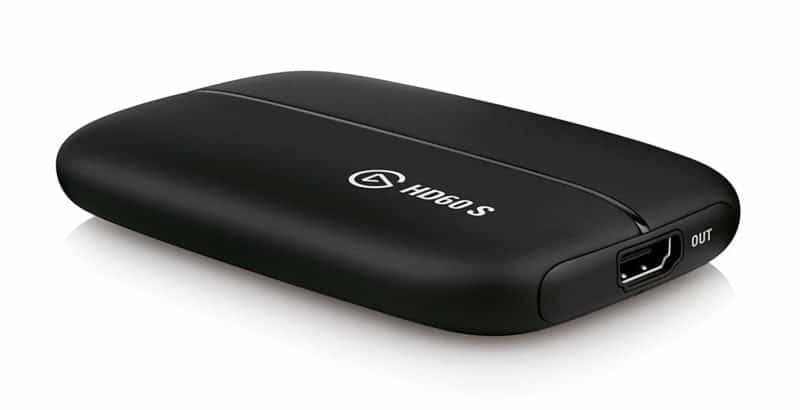 Elgato HD60 S+ Capture Card
£12.99 Off
Custom URL
Elgato Wave:3 – Premium USB Condenser Microphone
£50 Off
Custom URL
Elgato – Cam Link 4K – Black
$10 Off
Custom URL
Elgato – Game Capture 4K60 Pro MK.2
$10 Off
Custom URL
Elgato – Stream Deck MK.2 Wired USB Keypad with 15 Customizable LCD keys and Interchangeable Faceplate
$10
Elgato is known for making excellent capture cards, and recently they have expanded upon their offering with a good number of other accessories such as their now-iconic Wave Panels, which help to dampen audio in a room where you might actually have a more hollow sound. In addition to this, they have also released microphone panels, in addition to the Wave:3 microphone and a Facecam, which can also be mounted on their bespoke microphone arms. If you are a streamer, or an aspiring Twitch streamer, Elgato's fantastic suite of streaming accessories are unmissable, and you will need them in order to truly level up your streaming experience.
Elgato's capture cards are often used to get footage from a game console and come in a few different flavours. Elgato's Cam Link is also something that you should keep your eyes peeled for this Black Friday, as they will be able to plug into anything that can spit out an HDMI signal and capture it, which is very handy if you have a DSLR or another console that you need to capture. Be aware of the signals that these devices can capture, if you're looking for 4K60, you might need a more expensive device or the version of their capture devices that slots into a PCIe connector for maximum speeds and the least interference between the signal itself and getting the footage spat out on your PC. Pure, unthrottled, data.
How long will Elgato Black Friday deals last?
We expect to see Elgato Black Friday deals last until the end of the week that begins with Cyber Monday, as you can expect to find a good few deals roll over into the Cyber Monday period, which can be up to a week at some retailers. Regardless, there should be a lot of time to manage to get yourself a good Elgato Black Friday deal.