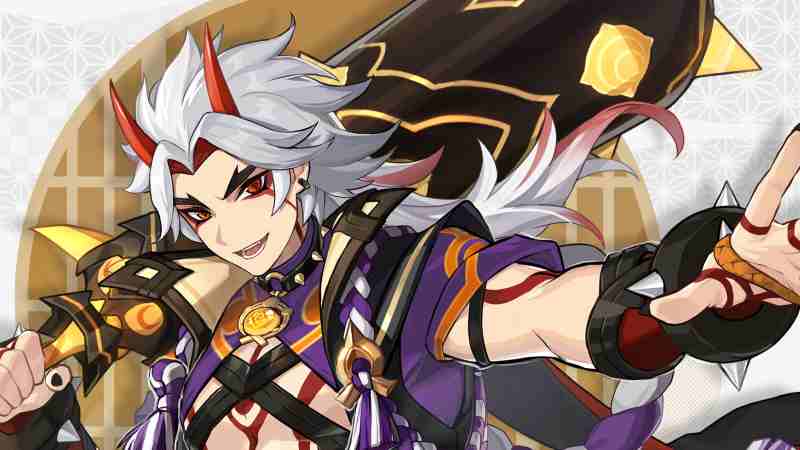 We have seen a few leaks around the expected November release of the 2.3 update for Genshin Impact – the game that has, perhaps to the surprise of many, taken the gaming world by storm.
We have already covered the new characters we are expecting to see but now the Genshin_Impact_Leaks subreddit has unveiled news of a new five-star weapon that we will soon get to play with called the Redhorn Stonethresher that, we believe, will only be obtainable through the completion of a quest.
Redhorn Stoneresher weapons stats
Weapon Type: Claymore
Rarity: FIve-star weapon
Base Attack: 46-608
Secondary stat: Critical Damage
Secondary stat value: 15.4-66.2 per cent
Passive: Defence is increased by 20-40 per cent. Normal and Charged Attack Damage is increased by 28-56 of the user's Defence.
As you can probably tell from the above, the Redhorn Stonethresher is going to be very much in demand as a five-star weapon with Crit DMG%. If you are a Claymore user this is going to be very useful as a stat stick,  especially if you are playing with characters such as Noelle or Itto.
There is still no clue as to how we are actually going to obtain the weapon or what we are going to have to go through in order to get our hands on it. However, as we know this is a five-star weapon already that is going to be limited, you are definitely going to have to go through the weapons banner in order to get hold of this.
Despite its huge popularity, making over $2 billion in worldwide player spending on its mobile version, Genshin Impact faced recent criticism from disappointed players who were less than impressed at what the devs had planned for the game's Anniversary Event which was widely described as lackluster.
Developer miHoYO responded with the following comment: "We've been paying close attention to various feedback regarding Genshin Impact's first anniversary. We've already come up with more celebrations, including the coming Genshin Impact online concert and thank-you gifts to express our gratitude for players' support all the way along. The opinions and feedback from players and fans are really valuable to us, and we wish all fans will continue the adventure and collect more cherished memories in Teyvat."
So, if nothing else, Genshin players can probably expect something good in the near future, and it's obviously always good to get feedback from a dev suggesting at least they might be listening to any criticism.