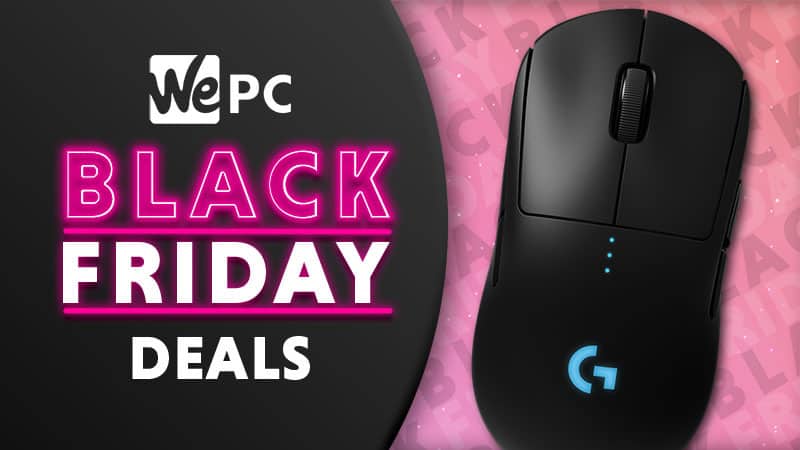 Last Updated:
Black Friday & Cyber Monday Weekend is here! Grab the best deals at Samsung, Best Buy, Staples, HP, and Amazon today, and check out our top deals below.
The Logitech G Pro Wireless mouse is at Staples' Black Friday 2021 weekend sale and you grab it for under $100 now. You can nab yourself the mouse at a $30 discount, the gaming mouse will give you the greatest performance without the burden of cables slowing you down and snagging on everything. You won't need to worry about performance hitches with the Logitech Lightspeed technology so check it out now.
Get $30 off a Logitech G Pro Wireless mouse at Staples' Black Friday 2021 sale
*Prices are subject to change
Custom URL
Logitech G PRO Wireless Gaming Mouse
23% Off
Grab the Logitech G Pro Wireless mouse at Staples' Black Friday 2021 weekend sale. Logitech is a known brand to sponsor esports teams and work with them to make a mouse that is suitable for their needs. So they have worked a great wireless technology that will keep your latency down to wireless so you don't feel the lack of wire in your performance. Along with the 25k sensor, you will have performance and speed at your fingertips.
You can also benefit from the lightweight design of the G Pro Wireless, with a weight of only 80 grams so together with the sensor you can be sure your flicks are tracked accurately. The mouse also features 2 buttons on either side and with all the buttons being reprogrammable you get yourself an ambidextrous mouse. WIth a non-biased design, you can benefit from being able to use either hand as it's know how hard it is to find left-handed products. Being a gaming mouse it also features a light splash of RGB with its logo so with the Logitech hub you can have control of its color combo and button designation. Which you can save to its onboard memory so you can use the mouse on any other device without the software and still have your preferences.
If you liked this deal be sure to find more Black Friday weekend deals here.