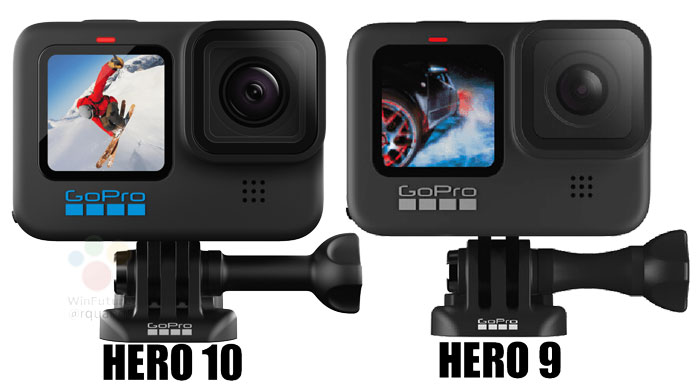 Comparison between GoPro Hero 9 and GoPro Hero 10. Finally, we have our GoPro Hero 10 camera. Let's see what improvement has been made inside this camera. Let's see the major difference between the two.
1. New 23 MP Sensor
One of the first major noticeable differences between the two cameras is the new sensor. To enable 5.6k recording the new GoPro Hero 10 camera uses a newly developed 23 megapixels high-resolution CMOS sensor with faster readout speed compared to the 20-megapixel sensor of Hero 9.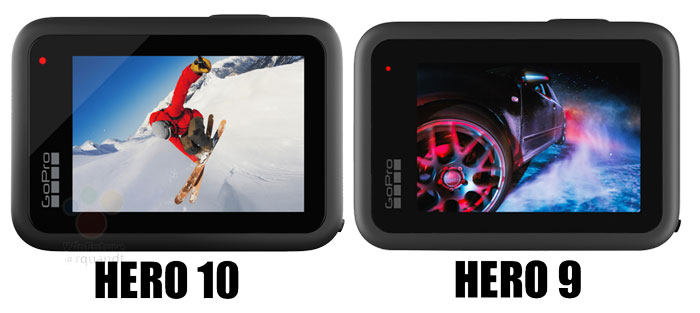 2. Advance GP2 image processor
With the help of a new sensor with a much faster readout speed paired up with a GP2 image processor, the camera is able to process 5.6k video files up to 30 frames per second which is an incredible speed for a small camera-like this.
3. Slomo King 2.7k @ 240fps and 4K @ 120fps
Now with your camera, you can also record 4K videos up to 120 frames per second as we all know the hero nine was limited to 60 frames per second when you wear a recording 4K video files. So with the new GoPro Hero 10 camera, you can create smooth slow-mo 4K cinematic videos which were not possible with hero nine. The new GoPro Hero 10 also supports 2.7 k resolution recording at 240 frames per second which was of course not possible with the hero 9 edition.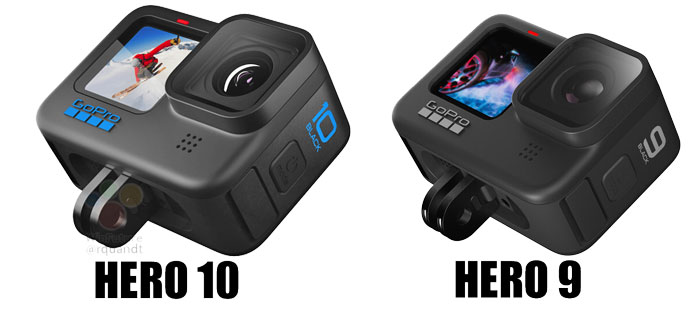 4. Hyper smooth Fourth generation
The new GoPro Hero 10 camera features an advanced generation of gyro sensor-based images stabilization system hyper smooth 4.0. GoPro is claiming that the new 4.0 image stabilization system will feature a gimbal-like effect which is far superior to the hyper smooth 3.0 which we have already seen in the Hero 9 camera. So we are waiting and as we get the test footage of both we will update this page.
5. The things that remain unchanged
Live streaming at full HD resolution remains unchanged as of hero 9. Although most of the cameras are limited to 720 p live streaming it's a great thing to have at least full HD streaming mode in the Hero 10 cameras. And the design of the camera is the same as of the HERO 9.
We will surely update this page as soon as we get more details about the hero 10 cameras.