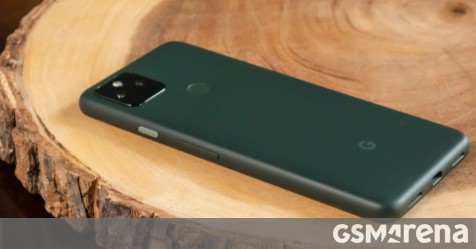 Google unexpectedly released the Pixel 5a this Tuesday morning and sent out units to reviewers for early testing. Even though Google has been slowly turning up the hype dial in anticipation of the Pixel 6 and Pixel 6 Pro, the wallet-friendlier Pixel 5a was due any day now.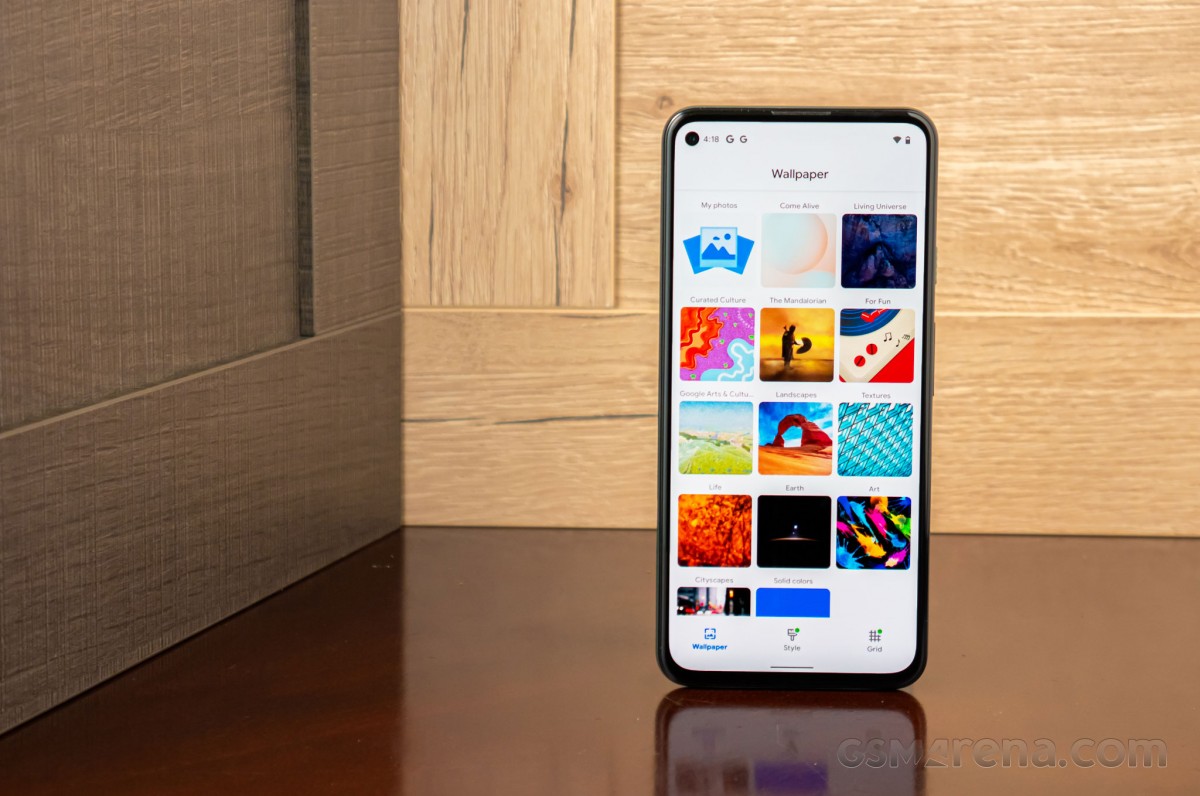 The Pixel 5a is very close in appearance to the Pixel 4a 5G that launched secondary to the Pixel 5 last year and even on paper, the cold hard truth is that this phone is basically the same. The most significant difference is the 22% higher battery capacity on the Pixel 5a.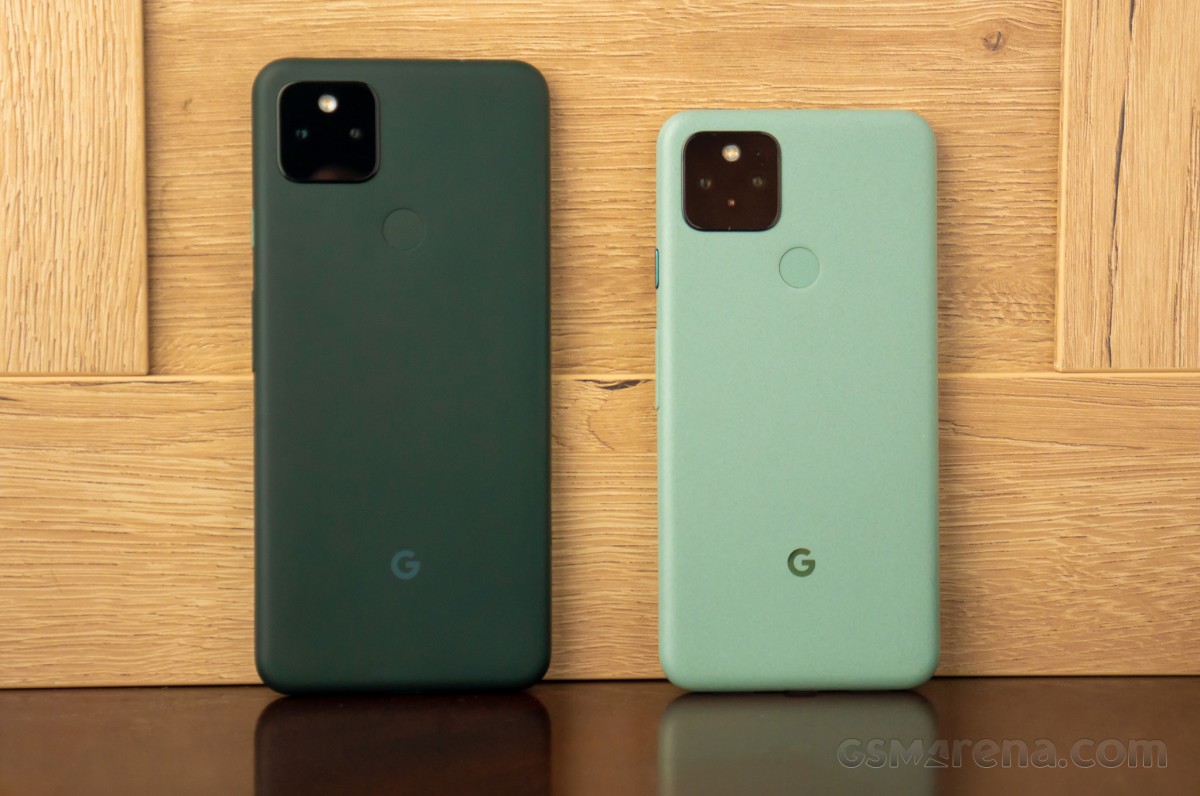 Google Pixel 5a (left) and Google Pixel 5 (right)
The construction of the 5a is also different here. Like the Pixel 5, the 5a uses a similar metal/resin construction that wasn't present with the 4a 5G. Google lists this on its website as "Premium metal unibody". Although the exterior is made of plastic, the cool touch of the aluminum diecast can be felt through the plastic. The Pixel 5a is the first "a" series Pixel that's IP67 water resistant. The phone's "Mostly Black" finish reminds us of the iPhone 11 Pro's Midnight Green.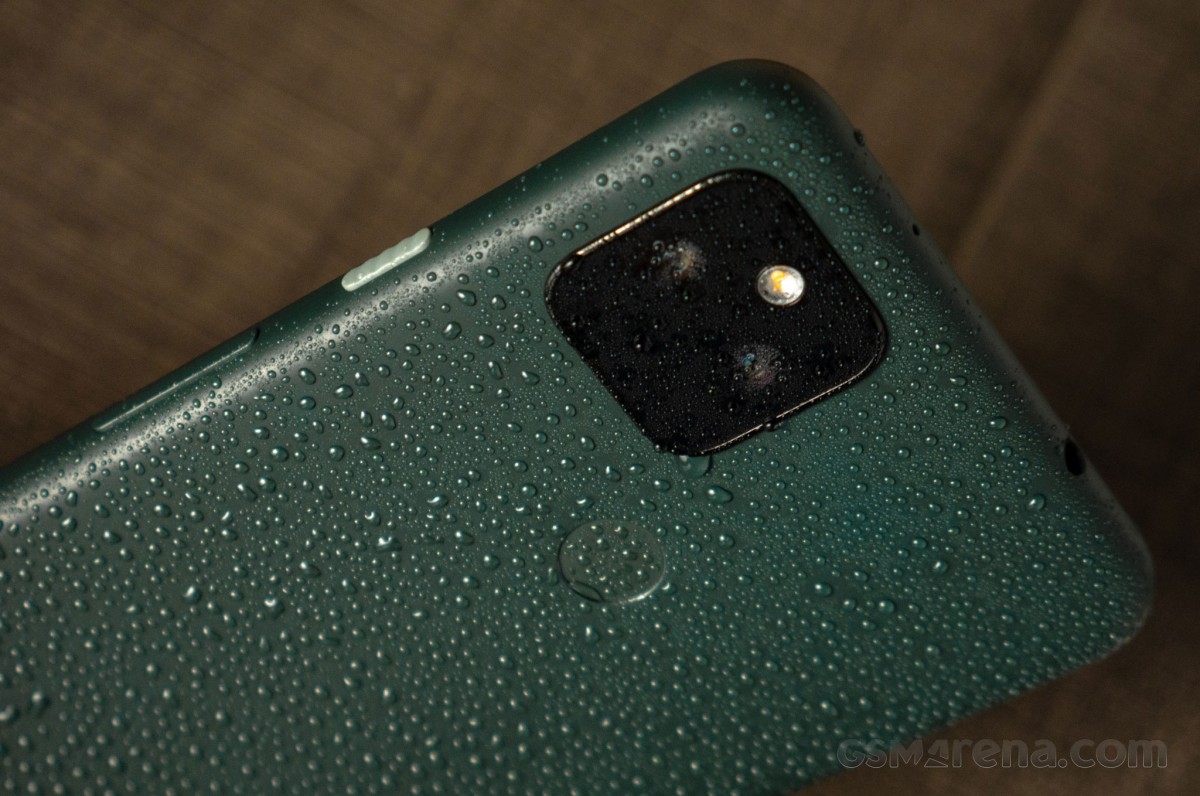 This display is a 6.34-inch OLED screen with 1080 x 2400 px resolution with 413ppi and 20:9 aspect ratio. Google claims up to 800 nits of peak brightness, so we're excited to run those display tests. Unlike the Pixel 5, there's no high refresh rate experience here.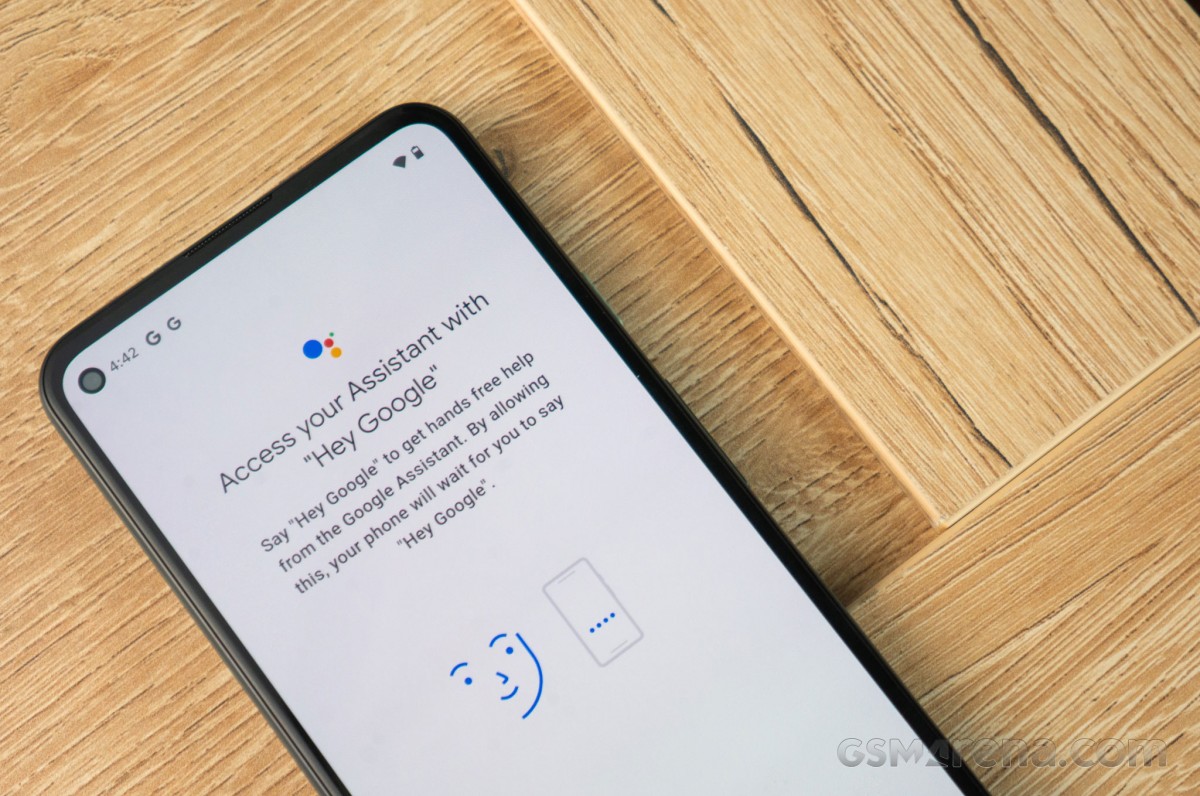 The Pixel 5a's battery capacity is 4,680 mAh and 22% larger than the Pixel 4a 5G's. The phone still ships with an 18W charger and USB-C cable. With the added capacity we expect the phone to perform well in our endurance testing. In addition to stereo speakers and USB-C audio, the Pixel 5a does have a full-size headphone jack.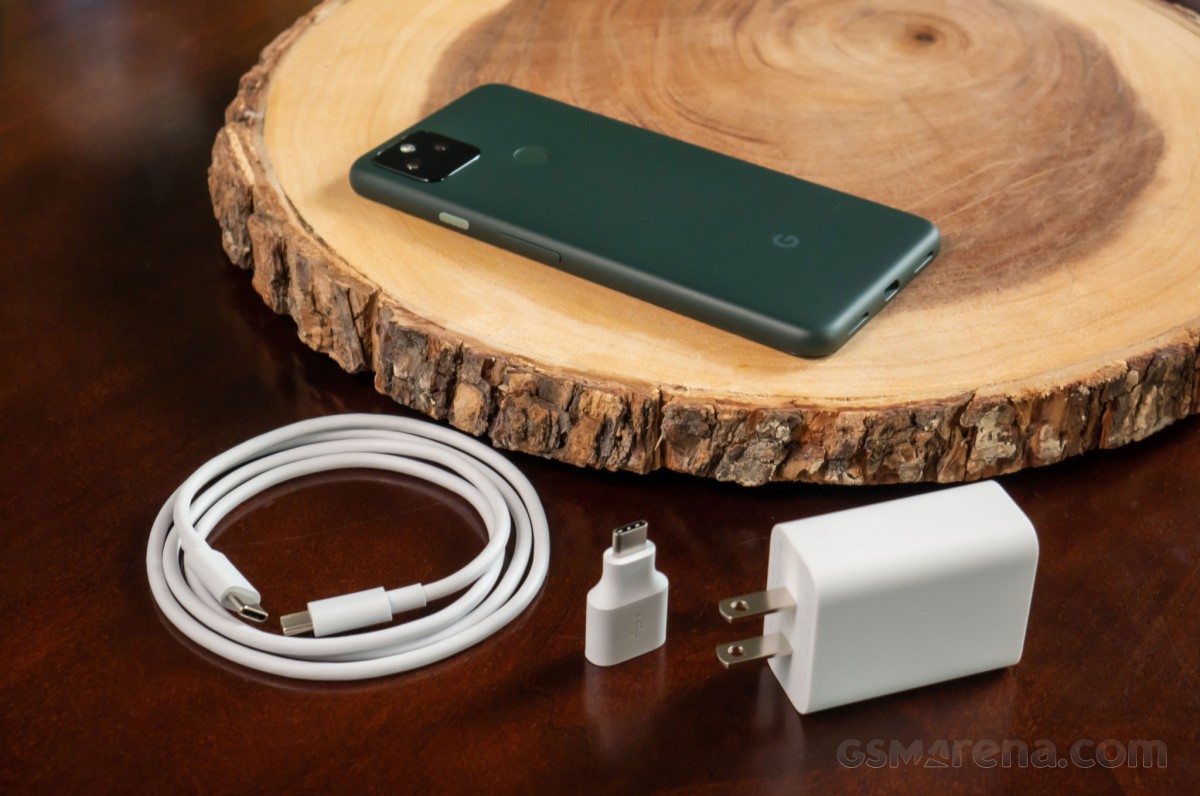 Finally, the camera system is exactly the same as the Pixel 5 and the Pixel 4a 5G. Every detail on the spec sheets are exactly the same down to the degrees and decimals. The main difference is that the Pixel 5a doesn't include the "Spectral + flicker sensor" that was present on both the Pixel 5 and Pixel 4a 5G.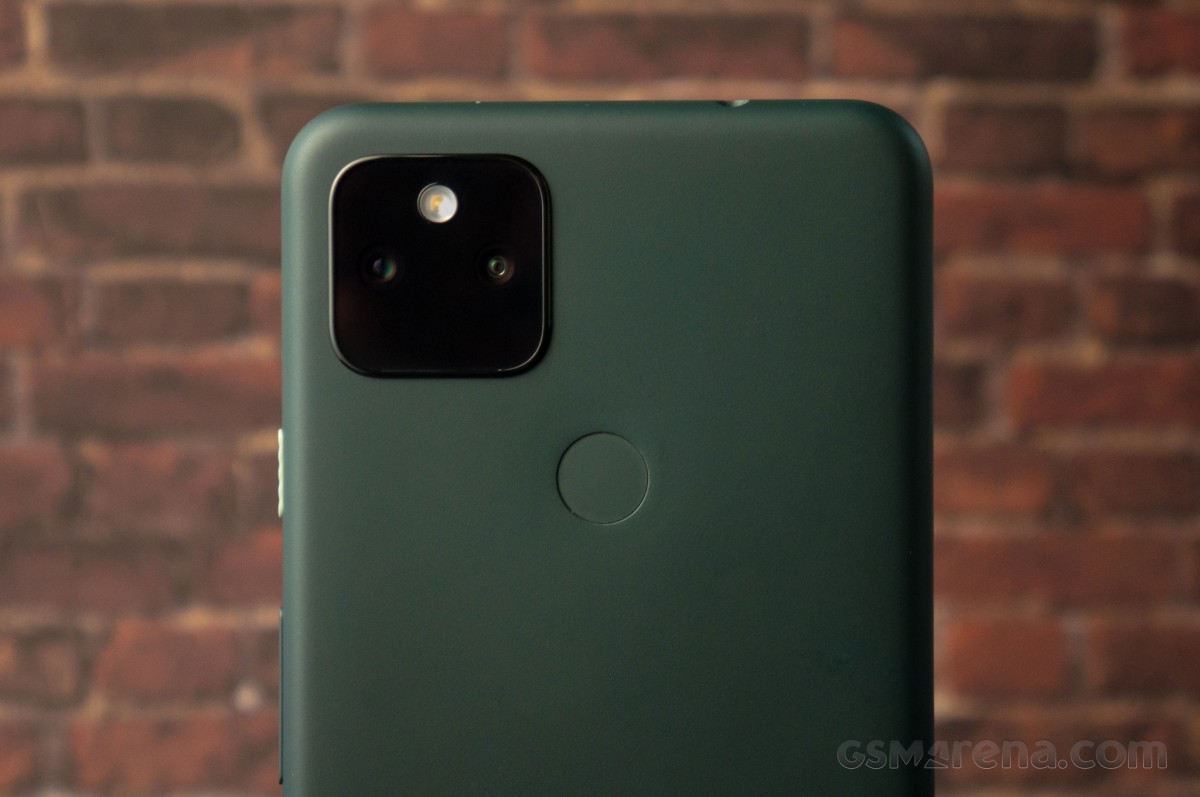 The 5a launches with Android 11 but will be among the other Pixels to be updated to Android 12. We'll be conducting our review of the Pixel 5a now. Think of it as the Pixel 4a 5G that we didn't get to review. What do you think about the Pixel 5a?