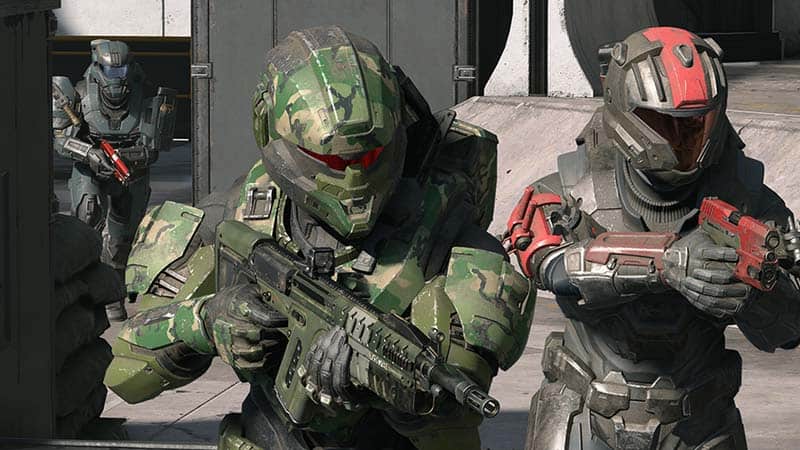 If you've managed to get into one of the Halo Infinite beta flight tests you will know how good the multiplayer portion of 343's latest Master Chief-led endeavor is. There are new weapons, item pickups, and a general overall crispness that has been lacking somewhat in previous entries from the developer.
Now, while the game is essentially 'free' for you Game Pass subscribers, if you want to access the full Halo Infinite experience earlier than your fellow Spartan comrades, it looks like you can, if you cough up the cash that is.
Similar to the officially announced Forza Horizon 5 early access via the Ultimate Edition, it appears that Microsoft is taking a similar approach with Halo Infinite, offering up a paid digital bundle that provides purchasers with early access to the game.
Currently, this Halo Infinite early access digital bundle hasn't been officially announced but there is a product listing on the Microsoft store that indicates it's on its way shortly. With the game releasing in early December, we expect that this bundle will be purchasable in the next couple of weeks, probably before Black Friday.
Again, if the Forza Horizon 5 Ultimate Edition upgrade is anything to go by, you hopefully will get a little bit more than just early access to Halo Infinite. If we were to guess, we think that you'll likely receive in-game cosmetics for your Spartan, potentially exclusive armor sets or emblems that you can show off to your friends. There may even be potential DLC that will come 'free' after picking this bundle up but we can't be certain.
Of course, different versions of the same game are nothing new in the industry but this 'early access' approach is something that isn't typically employed by Microsoft. All that we can guess is that the company is trying to squeeze as much juice out of its customers and hopefully convincing those Game Pass subscribers to pony up some extra pennies to get the game early.
Would you pay an extra $45 to play Halo Infinite a little early? It does seem a little steep for those of you that are hardcore fans, the early access, potentially exclusive gear, and DLC might twist your arm.