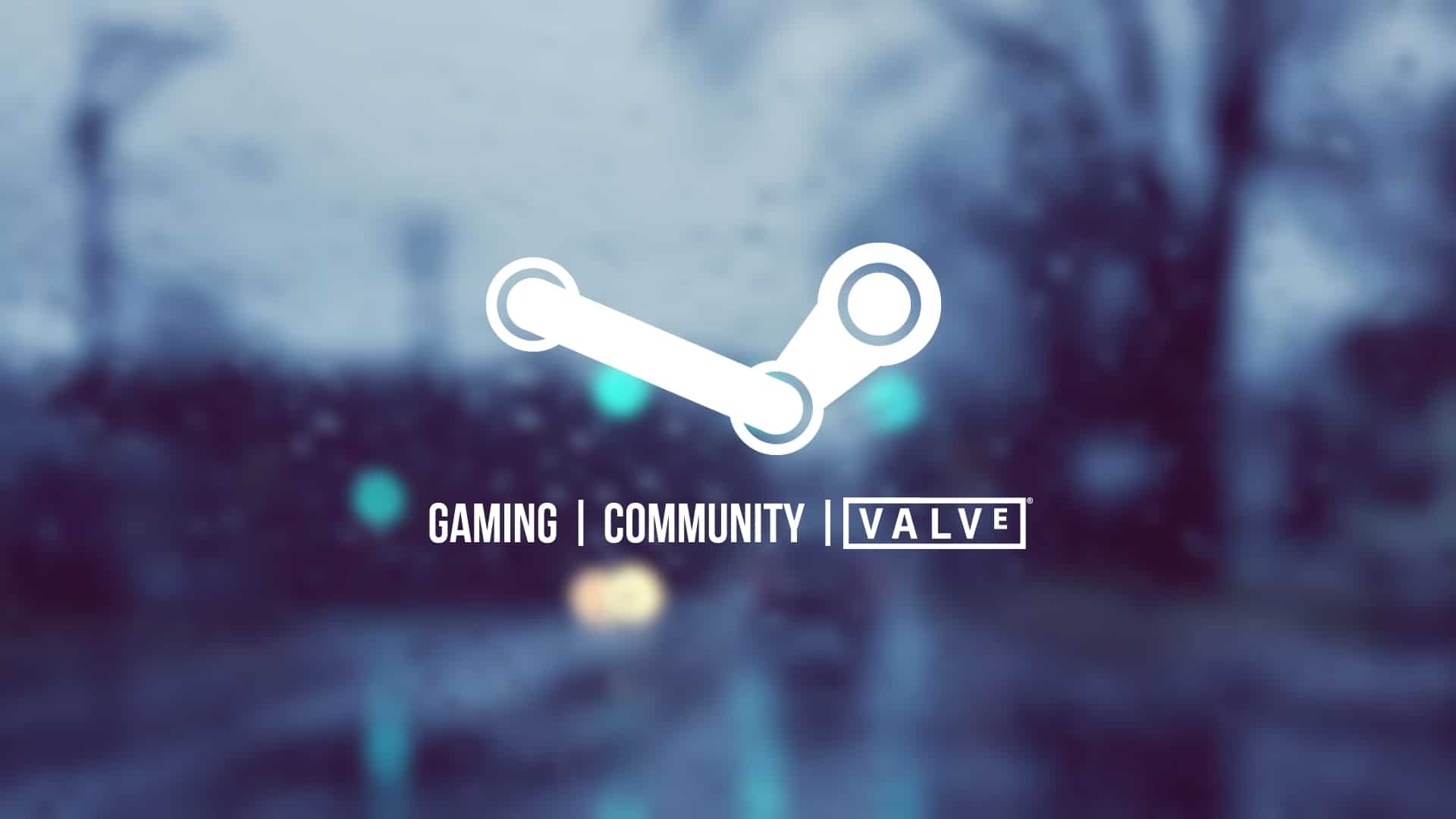 Steam has grown to global popularity since the late '90s, now boasting an impressive 30+ million active users across the globe. Despite being one of the most popular gaming platforms out there, offering thousands of games to the players who use it, it's still one of the most bugged platforms there is. 
Whilst Valve are constantly in battle with new and annoying bugs, releasing updates on an all too regular basis, some errors aren't simply fixed by a quick update. Some, unfortunately, require a little manual work from the user side.
One great example of this is Steam's 'not enough disk space' error that can occur when downloading/installing a game. Annoyingly, the bug will stop your download and prompt you with the annoying error message. That being said, there are some easy steps you can take to ensure this bug doesn't resurface. The following article will be a look at the easiest ways to fix the 'not enough disk space' error, with methods starting by order or success. 
So, with that being said, let's waste no further time and dive straight into it.
Restart Your PC
Let's start off with the classic, the go-to when it comes to, well, any PC error scenario – restarting your PC. In the case of the Steam 'not enough disk space' error, it's always worth restarting your PC first, ensuring that no critical Steam updates are due. Some updates can affect the core of Steam, meaning that a restart is the only way to ensure they have been introduced correctly. 
It's also quite possible that a third-party application is affecting the download status of your game. Whilst this is rare in most cases, some applications have been known to do this in the past. Restarting your PC should stop any non-essential software from loading, and could be exactly what your system needed. 
For obvious reasons, I won't be showing you how to restart your PC. 
Delete The Downloading file
There have been several cases where the download file has actually caused a conflict with Steam itself, causing the error to appear. In this scenario, Steam doesn't know whether to install the game or download it, ultimately leading to the 'not enough disk space' error. 
Try deleting the download file and relaunching Steam. Here's how:
Begin by closing down all Steam related applications – this includes going into Task Manager and manually closing all Steam apps

Next, navigate to your Steam directory, usually defaulted to 'C:Program Files (x86)Steam

Once inside the Steam directory, find the folder labeled 'Steamapps'
Next, locate the 'downloading' folder

This is where all current download files reside. If you have other game files downloading, simply select the files which are relevant to your error and download them

Finish up by restarting Steam and see if the error still occurs
Run Steam In Administrator Mode
In a lot of Steam error scenarios, the problem lies with your Windows account not having the necessary permissions to make amendments to Steam. In order for Steam to check whether or not your system has the available space for the game you're trying to download, it must be 'allowed' to search your PC.
To resolve this, you must try loading Steam in administrator mode. 
Start by closing all Steam related applications

Next, right-click the desktop icon and select 'Run as administrator' from the drop-down menu

Once Steam loads, you will be in admin mode. At this point, you can retry the game download to see if the problem has been fixed
Clear Steam Download Cache
Clearing the Steam download cache can fix a whole host of annoying steam errors that you might be having. In the case of the 'not enough disk space' error, Steam downloads can generate excessive download data present in the cache that can start to cause numerous errors. Certain files can become corrupt, broken, or missing, turning Steam into a big old bowl of error soup. 
Thankfully, clearing the download cache in Steam is an extremely easy process. It also has a fairly high success rate too!
If Steam isn't already launched, launch Steam. If it is, start by restarting it

Once restarted, from the Steam homepage, select 'Steam' from the navigation bar at the top
From the drop-down menu, select the 'settings' option
Once inside the settings tab, simply locate the 'downloads' tab and select it
Inside downloads, near the bottom of the tab, you'll see a button that reads 'Clear Download Cache'. Simply click this and follow the instructions

Once done, Steam should restart on its own (if not manually restart)

Once restarted, try to resume the download and see if the error persists
Create An Exception To Your Antivirus 
As many will know, Steam can be a nightmare when it comes to interaction with a number of different antivirus software and firewalls. For some reason, they just don't get along. 
Whilst Steam is downloading a new game, it usually does so in the background – whilst you use Windows for something completely unrelated. Steam also has a number of processes in place which are designed to make your life (as a gamer) much easier. However, these processes are sometimes frowned upon by the antivirus/firewall residing on your PC. 
They have been known to block Steam processes and background actions, meaning Steam can run into certain errors – including the 'not enough disk space' one we're experiencing today. 
You can quickly trial whether this is the case by simply disabling your firewall for 5-10 minutes, and restarting the download process. If it seems to work normally, you know the firewall/antivirus software is the problem. 
To stop this error from occurring in the future, you'll need to make an exception for Steam in your protective software. By doing this, your antivirus will treat Steam as if it wasn't even there, allowing it the free roam it requires to run efficiently. 
Verify The Integrity Of Game Files
Verifying the integrity of the game files is a tried and tested method that I use regularly when error messages start to occur. For whatever reason, some of the game files can become corrupt – most probably because there are 10s of GBs of files making up every game – some are bound to mess up. 
That being said, verifying the game files forces Steam to look at an individual game and search for any corrupt files it may have. If it finds any, it will delete the files then redownload them on restart. 
Start by closing any games you currently have open

Once closed, navigate to your 'Games Library'

Once in games library, locate the game which is causing your the error message

Simply right-click the game and select 'properties' from the available options
Once in options, locate the 'Local files' tab from the navigation bar
Inside navigation, you should see an option that reads 'verify integrity of game files..'

Click this and follow the instructions

Once completed, simply relaunch the game and it should redownload any corrupt files which were deleted, therefore fixing the bug
Free Up Disk Space
Finally, if you're still getting that pesky 'not enough disk space' error message, it might be time to free up some space. Whilst this is probably the first thing every user does who is experiencing this problem, it's still worth doing – even if you have the required space. 
I always like to have at least 10% more hard drive space than what the game requires. You never know, certain updates that aren't installed with the original game could cause the error to occur. 
Furthermore, if deleting files on your PC simply isn't an option, why not try adding a portable drive to your hard drive capacity. This will not only give you the additional space you require, but it'll also allow you to easily carry your files with you when you travel. 
Related Pages
Like most gaming platforms, this isn't the only error that annoys Steam users. For that reason, we've created a whole bunch of 'how-to' pages that look at the most common bugs Steam has to offer. Below are the most popular:
Conclusion
So, there you have it guys, our comprehensive guide on how to stop the 'not enough disk space' error. Despite this being a fairly straightforward error fix, it's still one that has caused many people issue in the past. That being said, it's usually one of the easiest to fix – with any number of the above methods working. 
If you're still experiencing the error, feel free to drop us a message in the comments section below. Better still, why not head on over to our Community Hub where you can discuss everything Steam related with like-minded individuals.