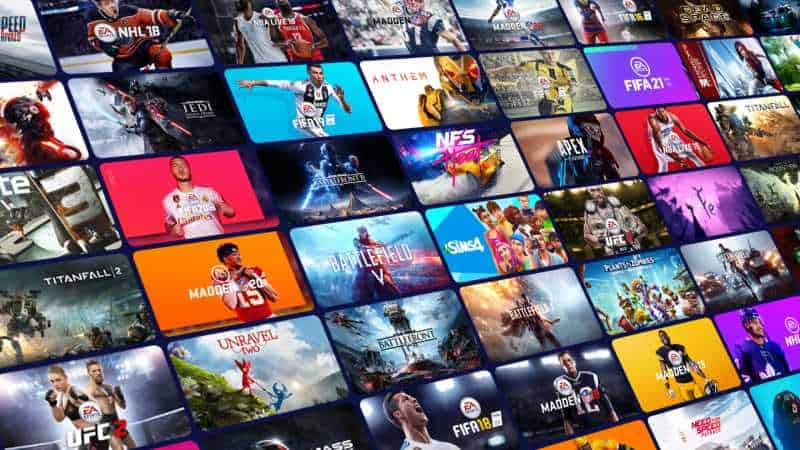 There are many gaming subscription services available, most of which pale in comparison to the incredible value of Xbox Game Pass. Thankfully, Electronic Arts and Microsoft have struck a deal to include EA Play with Xbox Game Pass on compatible plans and devices. This is how you link EA Play to Xbox Game Pass on a PC. 
How to link EA Play to Xbox Game Pass on PC 
If you want to play EA Play games on Xbox Game Pass for PC, then you'll first need to download both the EA Desktop app and the Xbox app for Windows. When you've got both of those, then follow these steps:
Sign in to the Xbox App
Using your account details for a Microsoft account with an active Game Pass subscription, sign into the Xbox app.
Find an EA game that you want to play on Game Pass for PC.
Once you've decided on a game, click 'Install' and it'll open the EA Play app. 
Sign in to the EA Desktop App.
Use an EA account to sign into the EA Desktop App. 
Link your Microsoft and EA accounts.
You'll be prompted to link your accounts, check the details are correct and then click the 'Link Accounts' button.
Go to the EA game you wanted to play, and click download.
Read and accept any terms of service agreements, make sure the game is going to install where you want it to, and then start the download.
Go back to the Xbox App.
You'll see that the download is also now being tracked in the Xbox app. When it's finished, click play from there and it will work as normal. Happy gaming!
It's important to note that the EA Play that comes with Xbox Game Pass is not EA Play Pro, so none of the EA games included are day one releases.
If you already have Xbox Game Pass, but previously purchased EA Play for PC separately, then you'll want to cancel EA Play on the EA Account Settings portal.
How to link EA Play to Xbox Game Pass on Console
You don't have to! You can either subscribe to EA Play for $4.99 a month, or get a full year of membership at a discounted price of $29.99.
Xbox Game Pass for Console does not include EA Play, but if you have Xbox Game Pass Ultimate (which includes Xbox Live Gold, Xbox Game Pass for PC, Xbox Game Pass for Console and Xbox Cloud Gaming) then you'll also receive a subscription to EA Play at no additional cost. 
If you have an active subscription to either EA Play or Xbox Game Pass Ultimate, then you'll now be able to access the included games from your console's game library without doing any extra work.
Like playing games on your PC? Then you might want to consider getting a GameCube controller and doing some emulation. Here's how to get a GameCube controller to work with your computer.