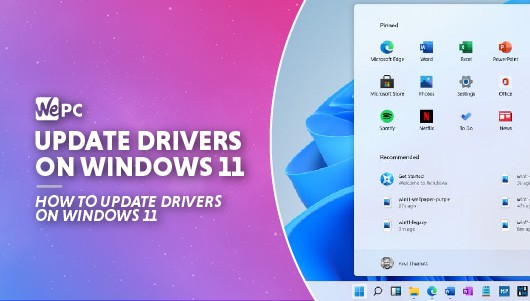 Updating drivers on Windows 11 is as important as it has ever been, the driver plays an essential role in allowing the system to interact with specific hardware in your PC. It isn't just hardware though, as some peripherals also require drivers.
As many will know, Windows has a built-in service that automatically detects and installs device drivers and Windows updates but there is the occasion where you may need to do this manually. Sometimes, Windows may struggle to recognize a new device or a device may simply just stop working but not to worry, we are going to show you how to update drivers on Windows 11 so you can quickly fix any issues you may face.
Check To See If Drivers Are Already Up To Date
It is always good to check if drivers are already updated/ the driver was installed correctly with a PC and it is quite easy to do so.
Head into your 'Device Manager' and navigate to the hardware that you are looking to check, right-click on the device, and then click 'Properties'. A new window will appear, click the driver tab, then check the driver date and driver version.