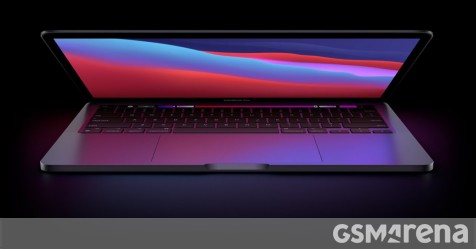 According to the latest investor note by Ming-Chi Kuo, Apple will try to steer the industry towards investing more into mini-LED display panels not through iPads (which are the first devices to feature the new display type) but through the upcoming 14" and 16" MacBooks.
While MacBook shipments have been pretty stagnant over the last few years, the new models (which are expected in September or November) will be a perfect storm of crowd-pleasing hardware changes, which will improve shipments by at least 20% compared to the last 12 months.
Part of te changes include the next generation of Apple silicon (the Apple M1X), but also reverting some unpopular changes – dropping the Touch Bar, returning the MagSafe charging cable and adding back a proper HDMI port and SD card reader.
And mini-LED displays, of course. Apple has been busy signing on mini-LED suppliers, but if the rest of the laptop industry adopts the technology, the increased production will lead to better availability and lower cost, a win-win for Apple.
We will see the 14" and 16" MacBook Pros arrive first, but Apple is reportedly working on a 13" MacBook Air with a mini-LED display, which will be offered as an upgrade over the current Air (there's an iPad Pro 11 with mini-LED in the works for next year too).
Those will be the Macs to have in 2022, however Kuo predicts that Apple will start shifting towards micro-LED in 2023. Despite the similar-sounding names, mini-LED panels are LCDs with a high number of dimming zones, micro-LED is an improvement on OLED. Early micro-LED panels will be quite expensive, so they will be available only on a limited selection of products.