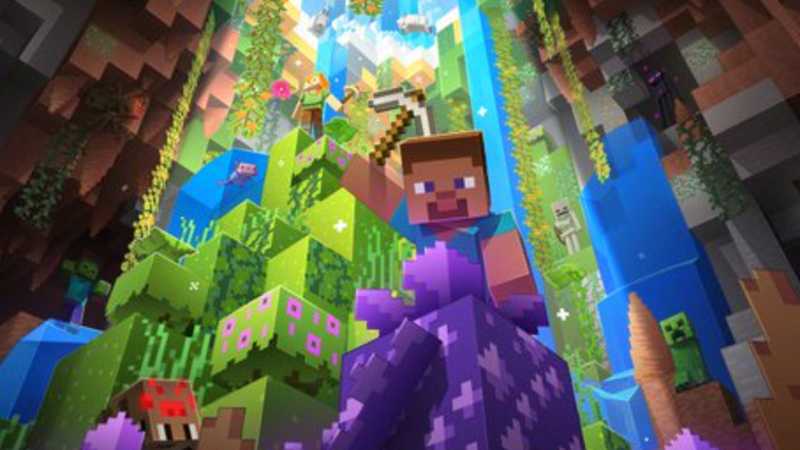 Last Updated: November 17, 2021
Exciting news miners! We finally have a release date for the terrifying but thrilling new Minecraft update, Caves and Cliffs Part 2!
The Caves and Cliffs update was announced to be split into two parts back in April, 2021, as there was so much to it that Mojang Studios wanted to make sure they got it right. The block and some of the mobs were introduced in 1.17 in June, 2021. Minecraft fans have been waiting with bated breath ever since for Caves and Cliffs to be made whole with the release of 1.18, i.e. part II… and that day has finally come.
Minecraft 1.18 Caves and Cliffs part 2 release date
As announced on Minecraft's website on November 17th, 2021, the 1.18 part II release date will be on November 30th, 2021. This is following three pre-releases earlier in November. There will most likely be some Release Candidates in the final week before release to make sure everything is running perfectly before the launch.
Minecraft updates don't have a set release time, and nothing has been confirmed as yet, but updates usually take place sometime between the following hours.
| | |
| --- | --- |
| United Kingdom | Between 3pm and  6pm GMT |
| Europe | Between 4pm and 7pm CET |
| America West | Between 7am and 10am PST |
| America East | Between 10am and 1pm EST |
What is coming in the new Caves and Cliffs part II update?
1.18 part II is bringing one of the biggest updates in Minecraft's history. We'll be bringing you a full guide to everything you can expect to find in the new Minecraft overworld soon, but in short, you'll be able to explore thousands more blocks with the massively increased world height, explore new cave systems, complete with new biomes, blocks and mobs, and bounce around mountain tops with goats. We can't wait.
Is 1.18 Part 2 coming to all platforms?
The Caves & Cliffs Update: Part II is coming to Minecraft on all platforms on the same day! 1.18 will be available on Bedrock Edition on Xbox One and Series X/S, PlayStation 4 and 5, Nintendo Switch, iOS, Android, and Windows 10 and 11. Java Edition will be available on Windows, macOS, and Linux.
And don't forget, if you are subscribed to Xbox Game Pass Ultimate, you can access both Java edition and Bedrock edition for free with the Minecraft PC Bundle!