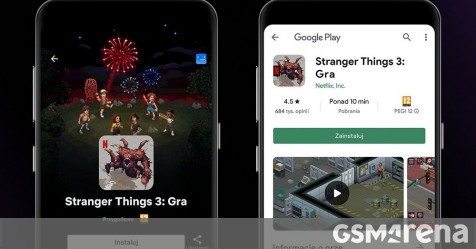 Last month, Netflix confirmed that it was going to enter into the mobile games industry, and that current subscribers would be able to enjoy them right away. Today, Netflix has begun rolling out two mobile games to subscribers in Poland through the Android app.
Stranger Things: 1984 and Stranger Things 3 were previously available on the Play Store, but the games are playable with no ads with a Netflix subscription.
Let's talk Netflix and gaming.

Today members in Poland can try Netflix mobile gaming on Android with two games, Stranger Things: 1984 and Stranger Things 3. It's very, very early days and we've got a lot of work to do in the months ahead, but this is the first step. https://t.co/yOl44PGY0r

— Netflix Geeked (@NetflixGeeked) August 26, 2021
These games can be accessed through the Netflix app, but they will still direct you to the Google Play page to install the game. It seems like Netflix now does some authentication with Google Play to let the device play the ad-free version and integrate the launcher into the Netflix app. We can imagine Netflix's end goal is to eventually let subscribers stream games without having to install it, directly through the Netflix app.
Via Twitter