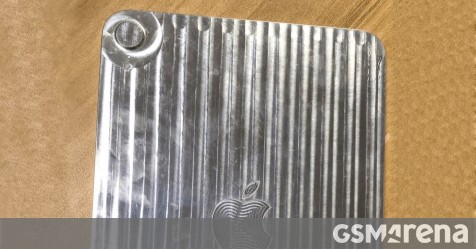 Apple is expected to bring a new iPad mini, tentatively called iPad mini 6 and the latest leak tells us more about its design.
A casing of the tablet revealed thinner front bezels, a lack of Touch ID at the front, and a bigger main camera, likely the same as the upcoming iPhone 13 smartphones.
The images' authenticity is hard to verify at this point, but they will tell us the volume rocker is going to be placed on the top of the device, at the opposite side from the power button, rather than any of the sides.
This will be a radically new solution, but the source claims it might be a manufacturing error.
Other than that, all the sides will be flat and in line with the design of all current Apple products, ditching the curved edge in the iPad mini (2019).
Previously we've heard reports about an A14 Bionic processor, as well as support for Apple Pencil, but so far we have nothing official from Cupertino.