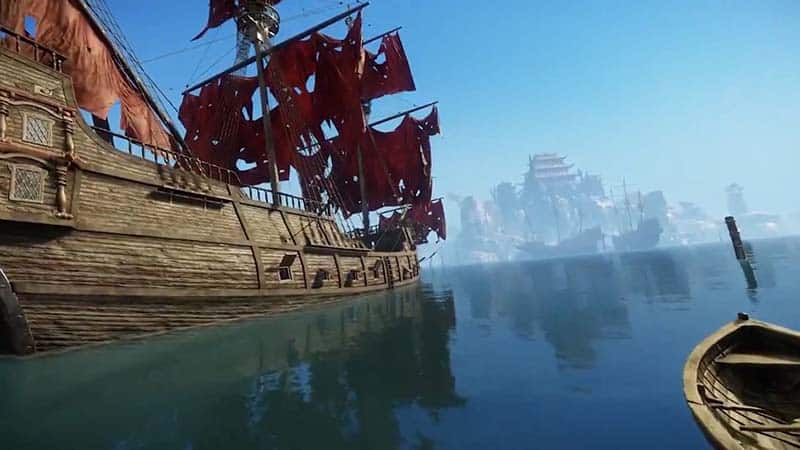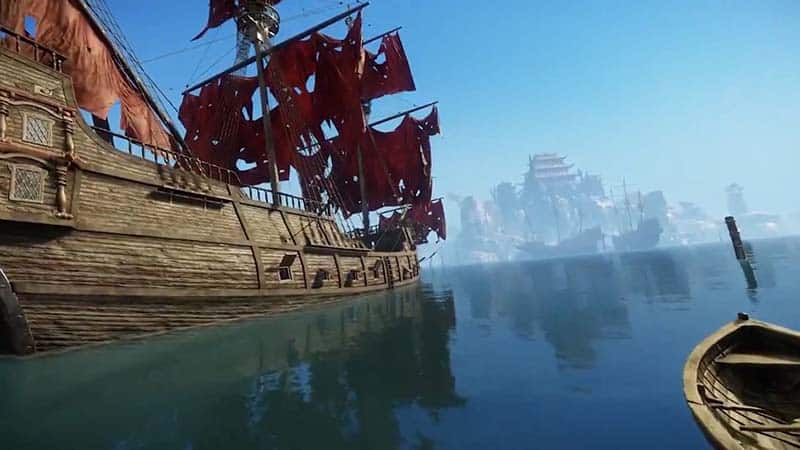 New World is primarily a PvP focused end game, where companies get to run around and take over settlements and forts for faction supremacy. However, some people have come to Aeternum because of the interesting crafting system, along with the interest in running PvE content with their friends.
If you like the idea of running PvE content, clearing out dungeons as we have done in games WoW, ESO, FFXIV, and other MMORPGs, New World has that content too. New World's dungeons are called Expeditions, and there are several expeditions that you can dive into.
New World Dungeons / Expeditions
As it stands, there are only six New World expeditions in the game.
Amrine Excavation – Archaeology themed Expedition, where players are tasked with finding the missing archaeologist team in their dig site.
Dynasty Shipyard – A notable Villain on Aeternum named the Empress is building a fleet that could change the balance of power on Aeternum and the world. The Shipyard is one of the notable end game Expeditions in New World.
Garden of Genesis – An angry Earth Garden with mysterious blight affecting plant-based life. Player's are tasked with working out the source of blight and stopping the raging plants that come with it.
Starstone Burrows – The Starstone Burrow is an expedition that is filled with Ancient enemies, guarding ancient structures, labyrinths and obelisks.
Lazarus Instrumentality – Lazarus Instrumentality is yet another end game expedition players will venture into. It is once again filled with ancient enemies, with puzzles that prevent you from venturing deeper.
The Depths – The Depths is an expedition that players face off against hidden Corrupted enemies. SPOILER ALERT – Captain Thorpe is back, the conquistador that you battled with during the tutorial with his army of corrupted behind him.
New World Expeditions Details
In order to participate in some of the New World dungeons, you will need a Healer, Tank, and three DPS, though you can do them as a three-player party, according to New World map. Some expeditions, like the Starstone Burrow, require items to enter, which means you need a player on the quest to open the way forth into the Starstone Burrows expedition.
Here is the recommended level for each expedition
Amrine Expedition – For level 25 players, located in Windsward. 
Starstone Burrows – Level 35s can enter this New World dungeon in Everfall 
The Depths –  Level 45s may enter this New World expedition in the Restless Shore.
Dynasty Shipyard – One of the first end game dungeons you can enter around level 55, located in Ebonsclae Reach.
The Lazarus Instrumentality – level 65 / end game players can venture into Reekwater, where you will find the Lazarus Instrumentality.
The Garden of Genesis – level 65 / end game players can venture into the heart of the Edengrove, home of the nature-based enemies in the game.
New World Raids
As it stands, there are no New World raids in the game. Large group content is only available for the companies actively involved with territory control. There could be future New World raids, but Amazon Games have got more things on their plate other than announcing new content.
The post New World Dungeons – Six Expeditions in the game at launch appeared first on WePC | Let's build your dream gaming PC.