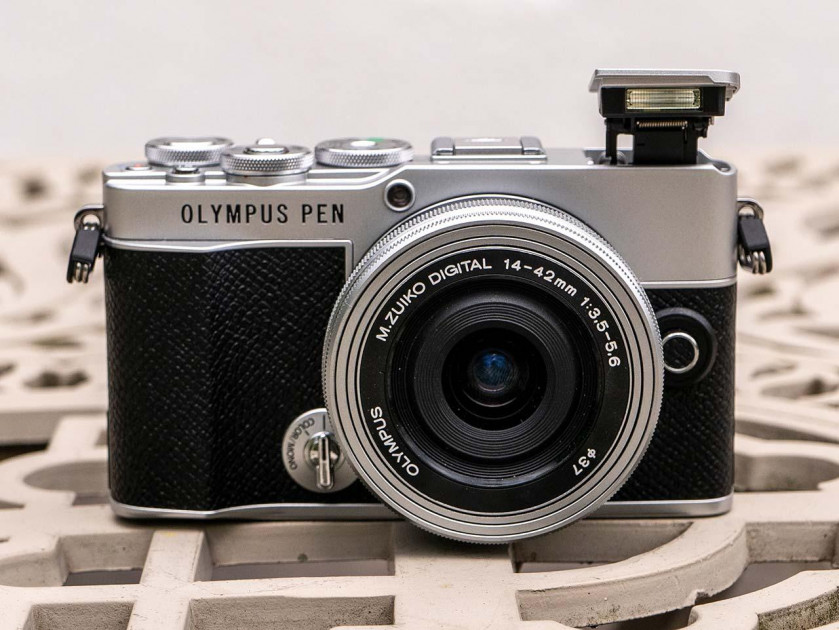 Introduction
The Olympus PEN E-P7 is the successor to 2013's E-P5 model – yes, no less than 8 years have elapsed since the launch of this camera's direct predecessor (an E-P6 was never released).
There was a more recent PEN-F camera launched in 2016 which is also clearly a direct inspiration for this new camera.
So much time has elapsed since those two cameras that the Olympus brand is now owned by OM Digital Solutions, which acquired it at the start of 2021.
The EP7 is the first ever camera released under this new ownership, although it's probably fair to assume that it was mostly developed by Olympus rather than OM Digital Solutions.
The Olympus PEN E-P7 is a stylishly retro mirrorless camera that uses a 20 megapixel Live MOS Micro Four Thirds sensor and offers a 4K/30p movie mode.
It has a 5-axis image stabilisation system worth up to 4.5 stops, Face and Eye Detection AF, Supersonic Wave Filter anti-dust technology and the latest TruePic VIII processing unit. 
The PEN EP7 features a built-in pop-up flash and an external flash hotshoe, a tilting flip-down 3-inch LCD touchscreen, and an electronic shutter with a top shutter speed of 1/16,000 sec.
Other key features include a Colour Profile Control dial, Live Composite Mode for previewing long exposures, 8.7fps continuous shooting, in-camera USB charging and Wi-Fi and Bluetooth connectivity.
The Olympus E-P7 is available now in two colour combinations, white & silver or black & silver, as body only priced at £749 or as a kit with the M.Zuiko Digital ED 14-42mm F3.5-5.6 EZ lens for £849.
Ease of Use
The Olympus PEN E-P7 boasts a beautifully realised retro design that really looks the part, with our review sample having a black faux leatherette finish that runs around the width of the camera, contrasting with the silver front and top panels.
Importantly it also feels very robust and reassuringly solid in-hand thanks to its magnesium-alloy body. With dimensions of 118 x 69 x 38 mm (4.65 x 2.72 x 1.5″), it's slightly smaller in size than the PEN-F camera, and weighs a little less too at 337 g (0.74 lb / 11.89 oz) body-only.
Unlike the more expensive OM-D camera range, the new EP7 isn't weather-sealed in any way, a clear concession to its more modest price-point.
Most image stabilization systems compensate for camera shake by correcting yaw and pitch. Olympus's image stabilization mechanism additionally corrects for horizontal shift, vertical shift and rotary motion (rolling) for both still images and movies. The PEN E-P7 offers 4.5-stops of compensation complete with auto panning detection.
Although rather small, there is an actual hand-grip on the front of the camera, plus the aforementioned textured leatherette finish which togetheer are more than sufficient enough to be able to still hold the camera nice and steady when shooting handheld, ably assisted by the much more pronounced thumb-grip on the rear.
Low light sensitivity stretches from ISO 200 all the way up to a pro-like ISO 25600, partly down to the implementation of the 20.3 megapixel sensor and latest noise reducing TruePic VIII processor, with an extended LOW setting equivalent to ISO 100 also available.
Unsurprisingly the PEN E-P7 retains the Olympus unique selling point of on-board Art Filters, which can be applied to 4K video as well as stills. These filters are easily accessed via the dedicated ART option on the Shooting mode dial on top of the camera.
There are no less than 31 different Art Filters in total. The Art Filter digital effects are applied at the time of capture which means write speeds are inevitably a couple of seconds longer than for regular images. When shooting using certain filters, such as Diorama or Dramatic Tone, the screen's refresh rate slows, providing a real time preview of how the eventual image may look.
In addition there's a Profile Control dial on the front of the E-P7 which allows for instant switching from standard photo modes to the completely customisable Colour, Monochrome or filter effect profiles.
We particularly enjoyed using the Mono option, which works just like having a bag full of filters at your disposal, but is considerably more convenient to use and much lighter to carry.
From the front the Olympus E-P7 has a pleasingly streamlined look, with just a round lens release button to the right of the lens mount, an AF assist lamp to the top left, and the Profile Control dial on the bottom left. The OLYMPUS PEN branding is proudly located in the top left corner.
On top is a vacant flash hotshoe that sits directly above the lens, with the pop-up flash unit on the left hand-side when viewed from the rear, which is activated via a small button that sits just behind it on the rear of the camera. The built-in pop-up flash usefully supports wireless flash control.
The On / Off switch On the right of the flash hotshoe is a prominently raised shooting mode dial with a surrounding ridged edge for easier purchase, with the options being Program, Aperture Priority, Shutter Priority, Manual, Bulb, Movie, Art, Advanced Photo Mode, Scene and the iAuto mode. There's an accompanying button just to the right of the shutter release that's used for making changes in the different creative modes.
The Advanced Photo mode isn't quite as exciting as it sounds, simply providing a shortcut to already existing modes such as HDR, Silent, Panorama, Keystone Compensation, AE Bracketing, Focus Bracketing, Live Composite, Live Time, and Multiple Exposure. Still, it does at least make these shooting modes a lot more accessible than being buried away within the main menu system.
We particularly liked the Live Time feature cleverly updates the image on the rear screen at pre-set intervals during bulb shooting, giving you a live preview of the exposure, and the Live Composite mode which allows you to see a preview of long-exposure shots as they're being captured.
Further to the right is the tactile shutter release button, with the Olympus PEN E-P7 readying itself for action in a second or so.
Squeeze down halfway on the shutter release and the PEN E-P7 very nearly instantaneously responds thanks to the FAST (Frequency Acceleration Sensor Technology) system, the screen almost imperceptibly blurring before snapping back into focus, with the AF point flashing up in green with an (optional) accompanying bleep of confirmation.
The Olympus E-P7 certainly delivers in terms of focusing speed and perhaps more importantly accuracy too, with very few false positives.
There's a fully electronic shutter, which in addition to expanding the top shutter speed to 1/16,000 sec also allows for completely silent shooting and a clever anti-shock mode. This latter mode, which uses an electronic first-curtain shutter, helps to combat shutter shock, which can occur on the PEN E-P7 when using the mechanical shutter at speeds between 1/60-1/200th second. Using either the anti-shock mode or the fully electronic shutter will avoid this unwanted effect.
Take the shot and when shooting RAW and SuperFine (top quality) JPEG in tandem there's a wait of an acceptable two seconds before the shot is fully committed to the memory card. Buffer memory is such however that you don't have to wait too long to squeeze off another shot if the opportunity presents itself (up to 16 Raw files).
Action photographers will appreciate the fast burst rate of 8.7fps when using the mechanical shutter, complete with continuous auto-focusing and for an unlimited number of JPEGs and RAWs. Switch to the electronic shutter and the speed increases to 15fps, but the buffer decreases to 42 RAW and 49 JPG files.
The number of selectable contrast-detection AF points is 121 laid out in a 11×11 grid. Low-light auto focus is excellent – the system managed to focus down to -5EV (as long as there was something to focus on) even without the use of the focus assist lamp.
The camera's continuous auto-focusing has been improved by using algorithms borrowed straight from the flagship E-M1X sports and wildlife camera.
These changes have made the E-P7's contrast-detection AF system more reliable for locking onto and tracking moving subjects, with the camera proving more reliable and less likely to incorrectly focus on the background.
They don't overcome the inherent limitations of contrast-detection AF, though, with some hunting still present whilst the camera tries to fine-tune the focus.
The shutter release button is encircled by the first of two command dials. This one by default allows you to change the shutter speed or exposure compensation (+-5EV) when using one of the more creative shooting modes, while the smaller second one that's positioned under your right thumb principally adjusts the aperture. It's a neat system that makes using the manual mode in particular a lot simpler than on most rival cameras in this price category.
Completing the EP7's top-plate is a small red video record button. Press this to record, or stop recording, video footage no matter which shooting mode is otherwise selected on the top dial.
The Olympus E-P7 can record 4K movies at 30p, 25p, 24p and Full HD movies at 60p, 50p, 30p, 25p, 24p. There's also the ability to capture high-speed VGA footage at 120fps.
The PEN E-P7 can use its excellent 5-axis sensor-shift image stabiliser when shooting movies, which translates into smooth hand-held footage, even when using longer telephoto lens.
Manual exposure can be enabled for videos, although you do have to rotate the mode dial to the Movie position to take advantage of this. (You can start filming in practically any other shooting mode too, but in that case, videos will always be recorded with auto exposure.)
Audio is recorded in stereo PCM and uncompressed HDMI output is also possible, as is support for timecode, but sadly the camera does not have either a MIC or headphone socket.
Shooting modes include Aperture priority, Art Filter, Manual, Program and Shutter priority, while one-shot echo and multiecho effects can be added to movies.
Moving to the backplate of the PEN E-P7, the most obvious admission from this camera is tha lack of an electronic viewfinder – image composition is strictly at arm's length via the rear LCD screen.
The PEN E-P7 is the latest Olympus mirrorless camera to feature capacitive touchscreen operation, although if you're not a fan you can for the most part get away without using it that much, as there are a number of physical buttons which are either dedicated to specific functions or can be customized to suit.
The 3-inch 4:3 aspect ratio LCD screen has a resolution of 1.037million dots. Images look particularly vivid with plenty of contrast when viewed on the PEN E-P7's screen and happily this carries over when photos are downloaded to your desktop. The tilting design allows the screen to be tilted through 80° up and 180° down for shooting at various angles and easier selfies with the flip down screen.
Dragging a finger, and so the AF point, around the screen is a quick and easy way of following the subject, though inadvertently subsequently tapping it will cause the shutter to fire.
This facility can be deactivated by prodding the relevant shutter button icon on the touch screen, but it's just as easy to accidentally turn it on again; even via an action as incongruous as the button of your shirt connecting with the screen as you're wearing the PEN E-P7 on a neck strap, or the thumb of your left hand straying as you handle the camera.
Olympus' Live Guide has once again been implemented on the PEN E-P7. This lets users try out picture adjustments with the aid of an onscreen slider bar to adjust the likes of depth of field and see the results in real time before pressing the shutter release button with accessibility extended beyond iAuto mode. The Live Guide options are presented as a colourful toolbar on the right hand side of the screen.
From the top we have the ability to change colour saturation, from 'clear & vivid' to 'flat & muted', next down is the ability to alter 'colour image', which translates as shifting the tone between warm and cool via slider bar, with the third option shifting brightness/exposure between a simple bright and dark.
The fourth option down is probably the most interesting/effective in that it provides the ability to incrementally blur the background of your shot by again dragging an indicator on a slider – thus providing a similar shallow depth of field effect to that achievable with a DSLR and suitable aperture.
For its latest Live Guide option Olympus has retained the curiously named 'Express Motions'. There's the option to both blur any movement or stop it in its tracks, again achievable by dragging a slider indicator.
The last option on this tool bar is an on-board shooting hints and tips manual, with the usual 'suspects' of photographing children and pets given the most prominence ('take a picture at their height level' being a summation of the level of advice imparted). We even get tips, as a bit of closet advertising, for attaching Olympus accessories, such as lens converters.
Just below the rear thumb-grip are the AEL/AFL, Menu and Info buttons, the latter toggling through various LCD views. Underneath again is a 4-way navigation controller with a central OK button – pressing this accesses the PEN E-P7's quick menu system, a handy onscreen vertical list of icons that provide quick access to most of the camera's main settings.
In conjunction with the camera's plethora of external controls and its customisable buttons, this makes the PEN E-P7 a pleasure to use. The final controls on the rear are the Delete and Playback buttons.
The Wi-fi implementation on the PEN E-P7 is actually quite good. You first need to download a free Olympus Image Share app for your smartphone (Android and iOS versions are both available), but after that, everything is pretty straightforward.
You simply touch the Wi-Fi icon on your camera's display to set up a connection. The Olympus PEN E-P7 will provide you with an SSID and password, but you do not need to type in either of them – just launch the app on your phone and scan the QR code displayed by your camera with your phone.
Once the connection is established, you can download images from the camera to your smartphone, or use the latter to remotely control the PEN E-P7. You can choose from a variety of shooting modes, set aperture, sensitivity, shutter speed and white balance, choose a drive mode, and focus on practically any part of the frame, all remotely.
The Olympus PEN E-P7 has a time-lapse photography mode, which allows you to capture up to 999 frames at user-specified intervals. You can also tell the camera when to start the sequence, which comes in handy if you want to set up the camera well in advance.
The PEN E-P7 will save each shot in the format of your choice – ORF or JPEG – and can optionally create a time-lapse video in-camera, which you can play back on the rear screen, or upload to a website like Vimeo or YouTube.
While shooting raw and creating a video afterwards on your PC gives you more control over grading, sharpening etc., the in-camera option is nice to have when shooting JPEG or raw+JPEG, as it is obviously much faster.
Focus bracketing is a great feature on the PEN E-P7.This lets you set the focus point and then automatically take up to 99 shots with focus adjustments around it, thereby greatly extending what is in focus.
Unfortunately the PEN E-P7 doesn't combine the shots either in-camera or in the supplied Olympus software, so you'll need to use Photoshop or a specialized software program like Helicon Focus to combine all of the shots into one image.
The menu system is similar to that of the professional OM-D E-M1. This is a complex, multi-level menu system that might not seem intuitive at first sight, especially to beginners, so reading the manual is a good idea before starting to explore it.
The good news is that these menus are mainly there to allow you to set up the camera exactly the way you want it to be set up – once you're done with that, you'll seldom need to delve into the menus again, courtesy of the large number of external controls as well as the excellent Super Control Panel, which is quickly accessed via the OK button.
Chunky lugs for attaching the supplied shoulder strap hang at either side of the camera, thankfully out of the way of fingers and controls. On the right hand flank, if viewing the camera from the back, we find a pair of covered ports for joint USB/AV output and mini HDMI output respectively.
On the bottom of the PEN E-P7 is a screw thread for attaching a tripod in-line with the lens mount, with the lockable shared battery/memory card compartment alongside. The BLS-50 rechargeable lithium-ion battery supplied with the PEN E-P7 is good for around 360 shots or 80 minutes of video footage.
New to the E-P7 model is the very welcome ability to charge the camera via USB-C, the first time on the E-P series. This is a great feature for travel photographers or for using a powerbank out in the field.
Note that this camera is not compatible with the high-power USB PD standard, however, so make sure that you use a suitable powerbank.
Even more annoyingly, Olympus no longer include an external charger in the box, instead selling it as a pricey optional accessory.
There is the option to use all varieties of SD media card, up to and including SDXC cards, via the single card slot that's located within the battery compartment on the bottom of the camera.
Image Quality
All of the sample images in this review were taken using the 20M Superfine JPEG image size option, which gives an average image size of around 10Mb.
The Olympus E-P7 produced images of excellent quality during the review period. It produces noise-free images at ISO 100 to 800, with limited noise starting to appear at ISO 1600. ISO 3200 and 6400 exhibit quite visible noise and loss of fine detail, while the fastest settings of 12800 and 25600 look much better on paper than in reality.
The various Photo Styles, Profiles and Art Filters allow you to quickly and easily customise the look of the camera's JPEG images before you take them. The night photograph was excellent, with the maximum shutter speed of 60 seconds allowing you to capture plenty of light.
Noise
There are 9 ISO settings available on the Olympus E-P7 which you can select at any time if the camera is in one of the creative shooting modes. Here are some 100% crops which show the noise levels for each ISO setting for both JPEG and RAW formats.
| | |
| --- | --- |
| JPEG | RAW |
| | |
| ISO 100 (100% Crop) | ISO 100 (100% Crop) |
| | |
| | |
| ISO 200 (100% Crop) | ISO 200 (100% Crop) |
| | |
| | |
| ISO 400 (100% Crop) | ISO 400 (100% Crop) |
| | |
| | |
| ISO 800 (100% Crop) | ISO 800 (100% Crop) |
| | |
| | |
| ISO 1600 (100% Crop) | ISO 1600 (100% Crop) |
| | |
| | |
| ISO 3200 (100% Crop) | ISO 3200 (100% Crop) |
| | |
| | |
| ISO 6400 (100% Crop) | ISO 6400 (100% Crop) |
| | |
| ISO 12800 (100% Crop) | ISO 12800 (100% Crop) |
| | |
| ISO 25600 (100% Crop) | ISO 25600 (100% Crop) |
| | |
| | |
| | |
File Quality
The Olympus E-P7 has 3 different JPEG image quality settings available, with Superfine being the highest quality option. Here are some 100% crops which show the quality of the various options, with the file size shown in brackets.
| | |
| --- | --- |
| Superfine (8.85Mb) (100% Crop) | Fine (8.25Mb) (100% Crop) |
| | |
| | |
| Normal (4.20Mb) (100% Crop) | RAW (17.5Mb) (100% Crop) |
| | |
Night
The Olympus E-P7's maximum shutter speed is 60 seconds and there's also a Bulb option for exposures up to 30 minutes long, which is excellent news if you're seriously interested in night photography. The shot below was taken using a shutter speed of 30 seconds at ISO 100. The camera takes the same amount of time again to apply noise reduction, so for example at the 15 second setting the actual exposure takes 30 seconds.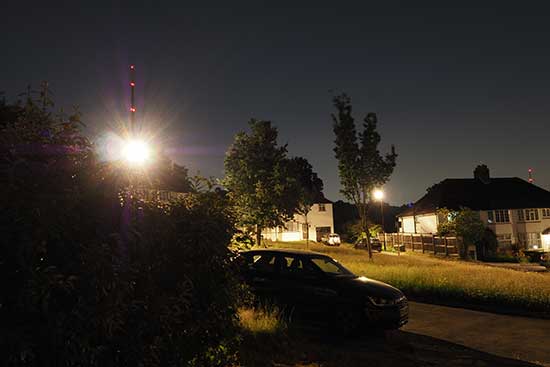 Flash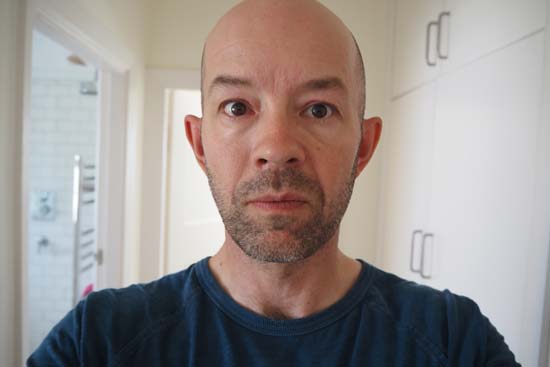 Off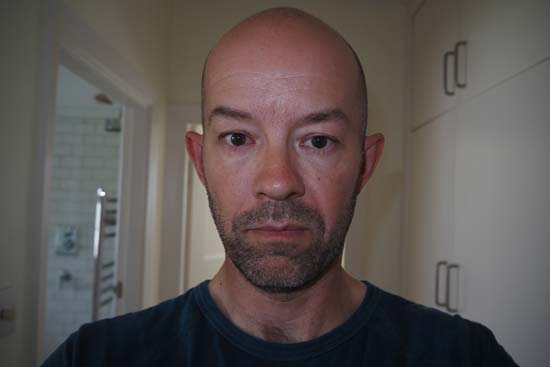 On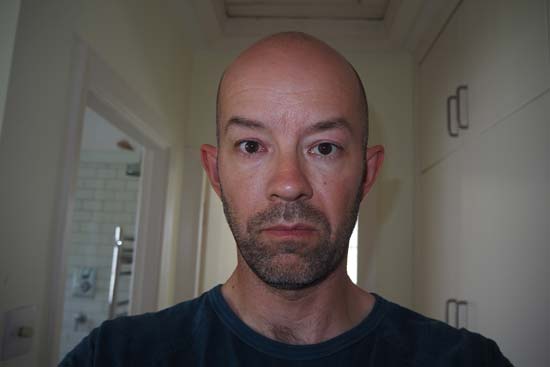 Redeye-reduction
Picture Modes
Olympus's Picture Modes, similar to Nikon's Picture Styles, Canon's Picture Controls and Panasonic's Photo Styles, are preset combinations of different sharpness, contrast, saturation and noise reduction settings. The 6 available Picture Modes are shown below in the following series, which demonstrates the differences. There are also four Custom options so that you can create your own looks.
i-Enhance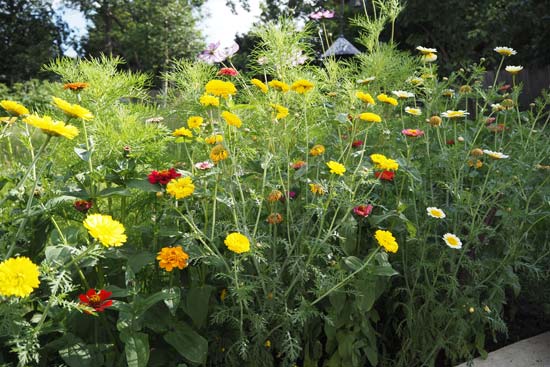 Vivid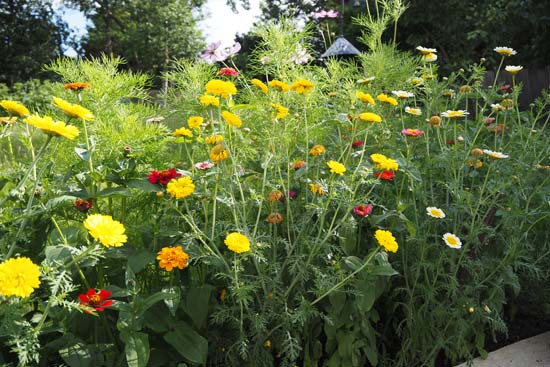 Natural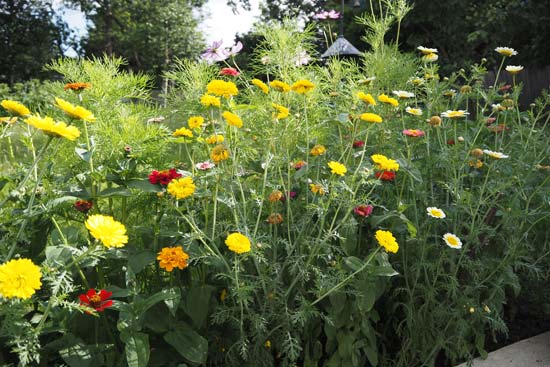 Muted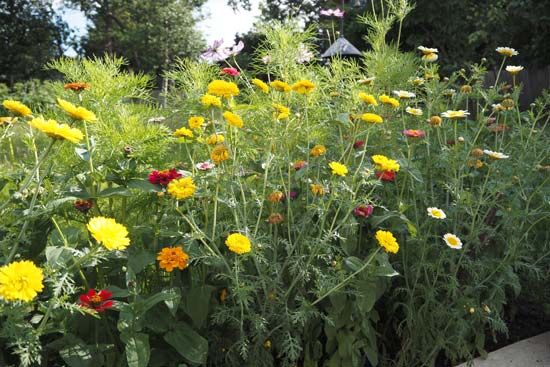 Portrait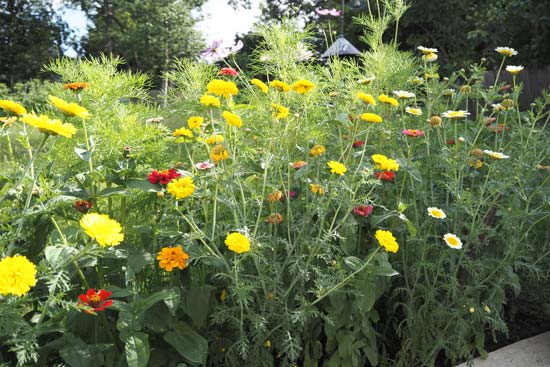 Monochrome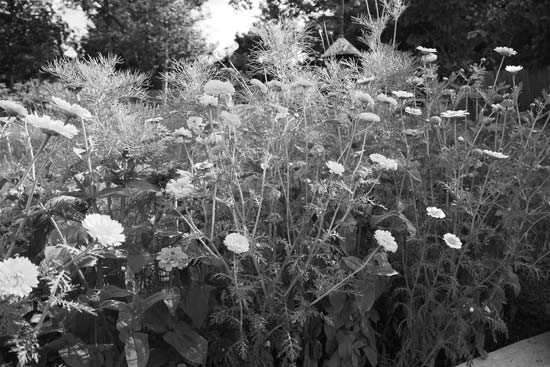 Art Filters
The Olympus E-P7 has an extensive range of digital filter effects, denoted by an artist's palette in the shooting mode menu, with 22 different options on offer.
Pop Art I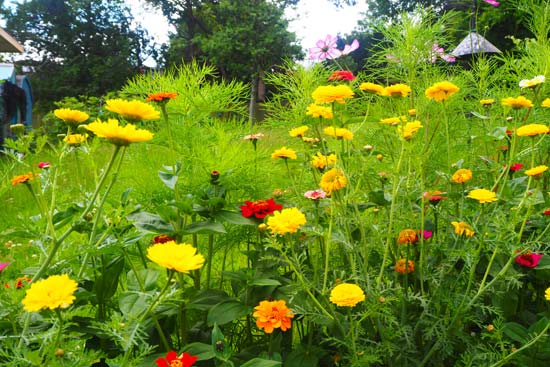 Pop Art II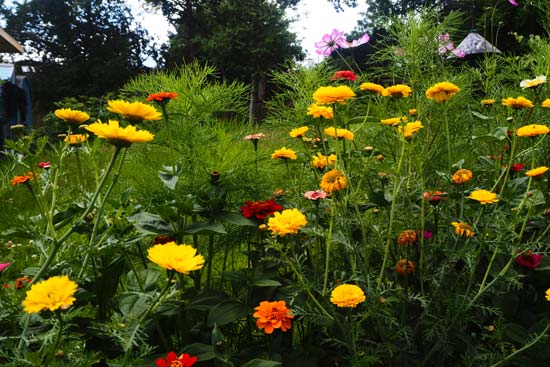 Soft Focus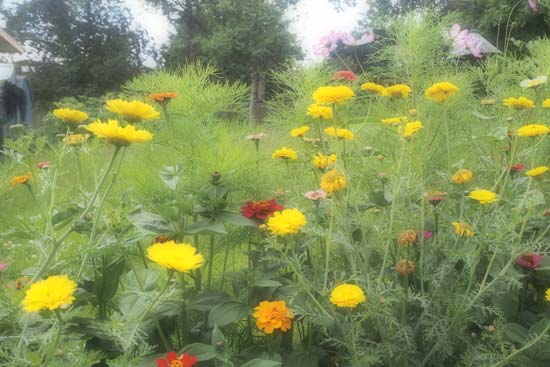 Pale&Light Color I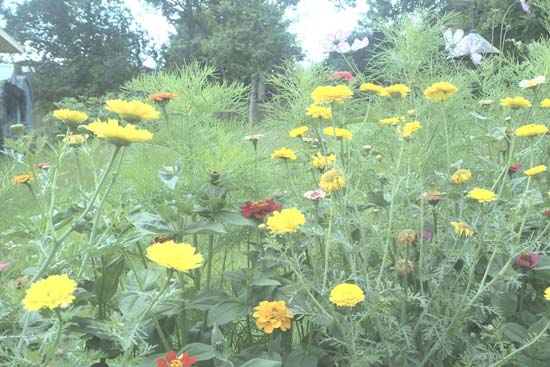 Pale&Light Color II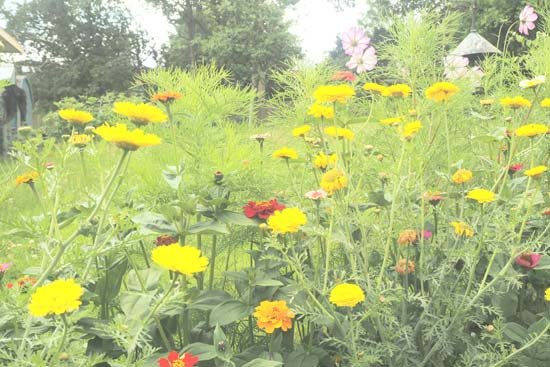 Light Tone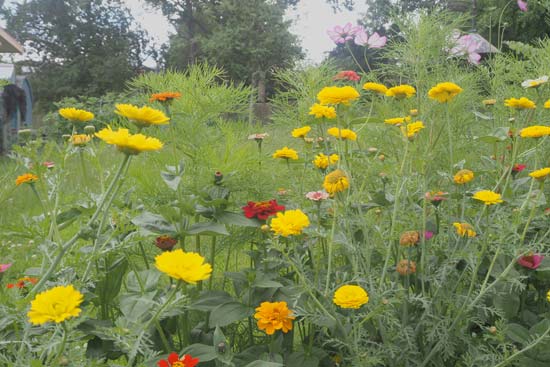 Grainy Film I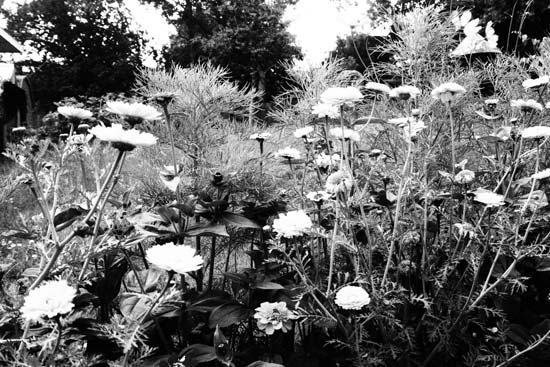 Grainy Film II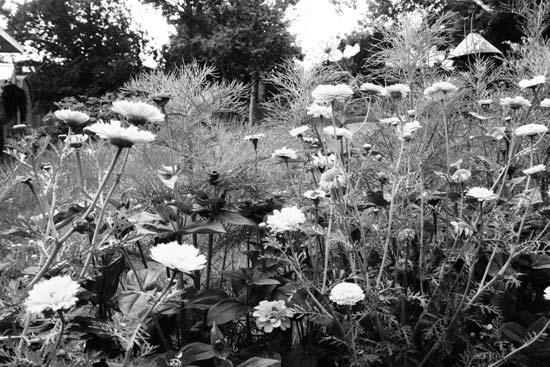 Pin Hole I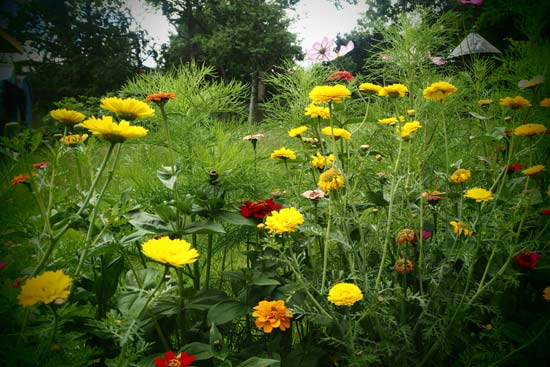 Pin Hole II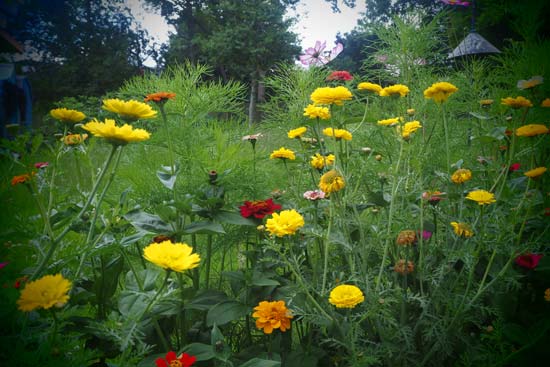 Pin Hole III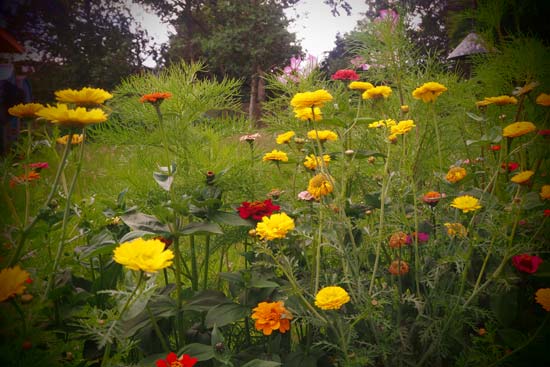 Diorama I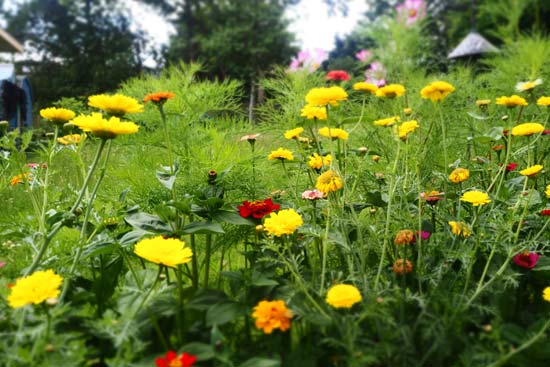 Diorama II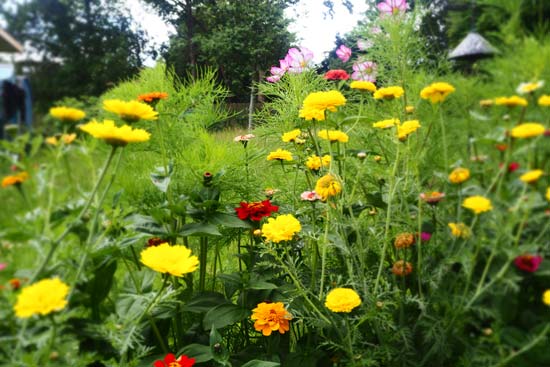 Cross Process I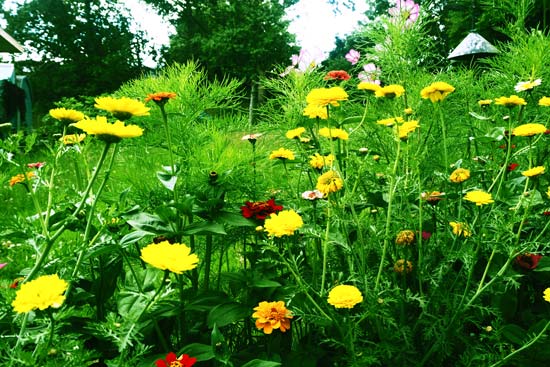 Cross Process II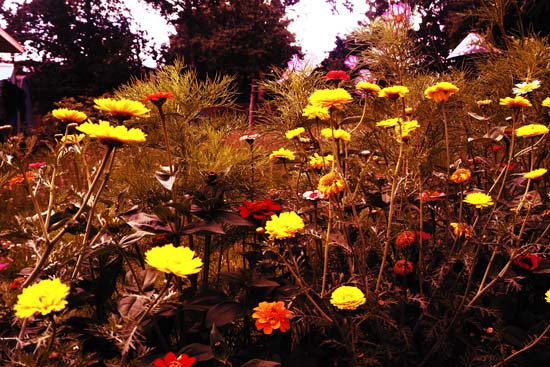 Gentle Sepia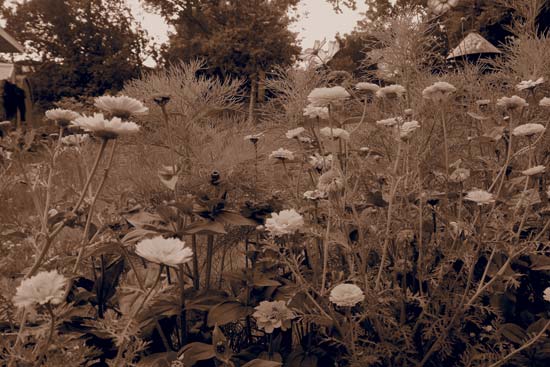 Dramatic Tone I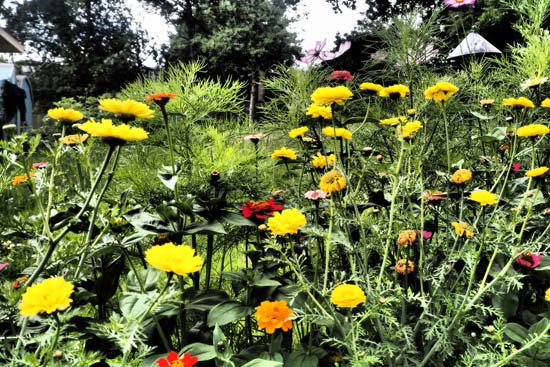 Dramatic Tone II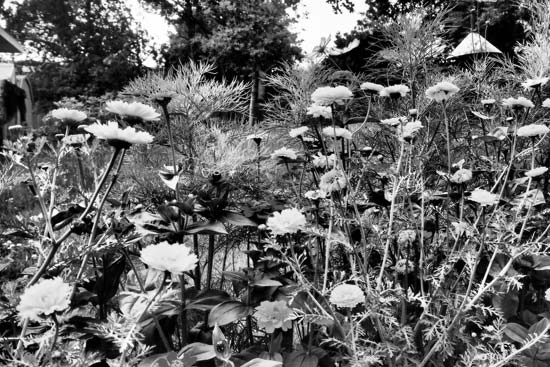 Key Line I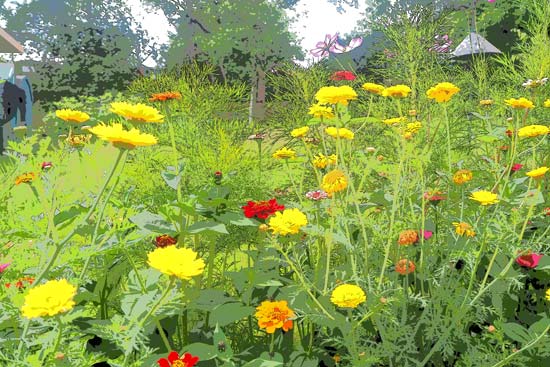 Key Line II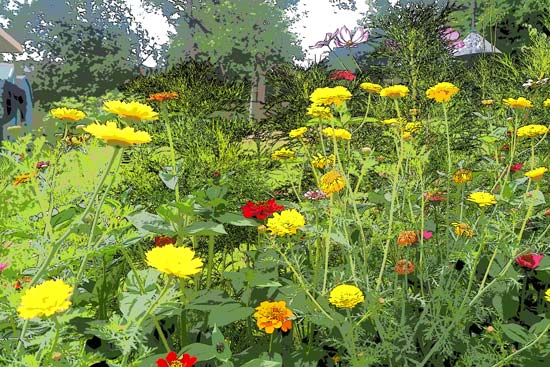 Watercolor I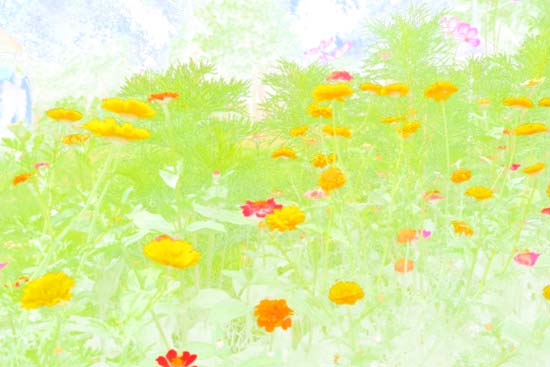 Watercolor II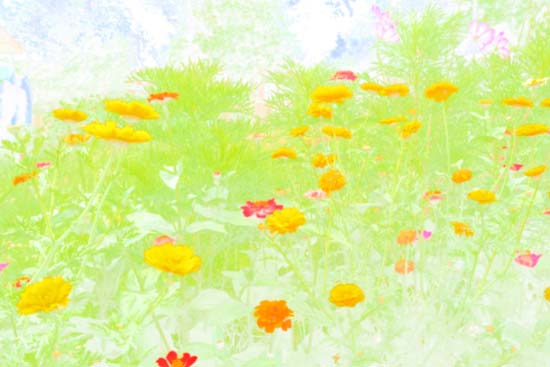 Vintage I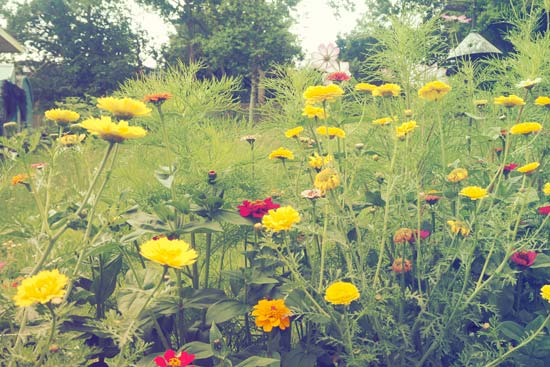 Vintage II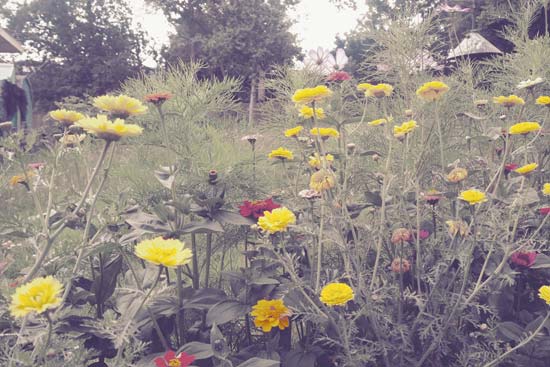 Vintage III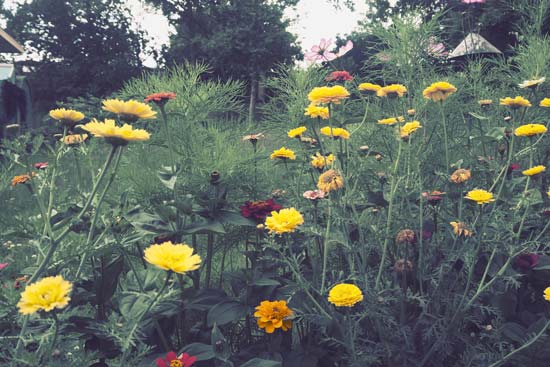 Partial Color I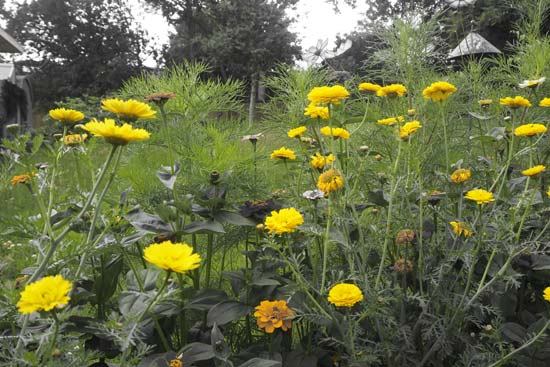 Partial Color II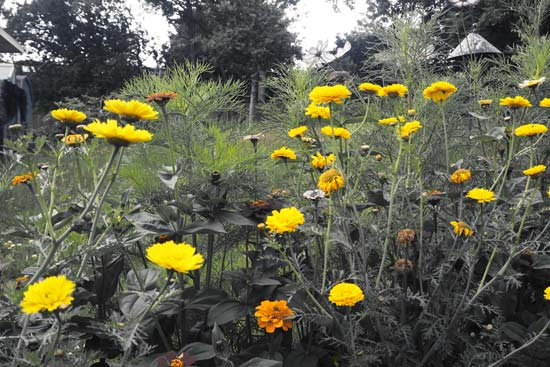 Partial Color III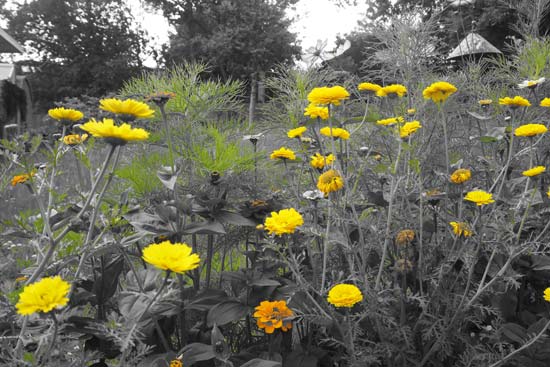 Bleach Bypass I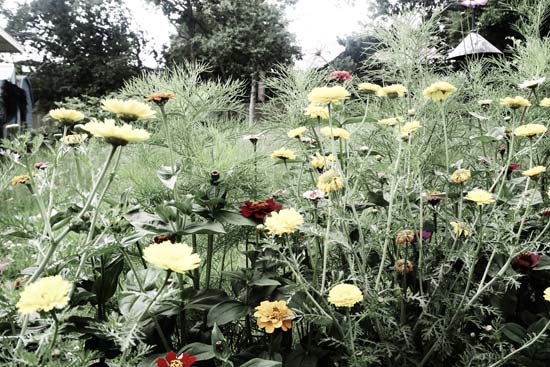 Bleach Bypass II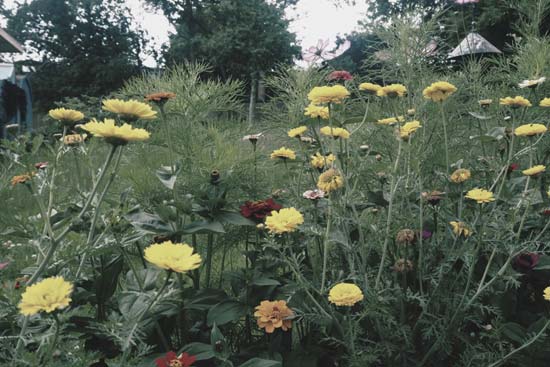 Instant Film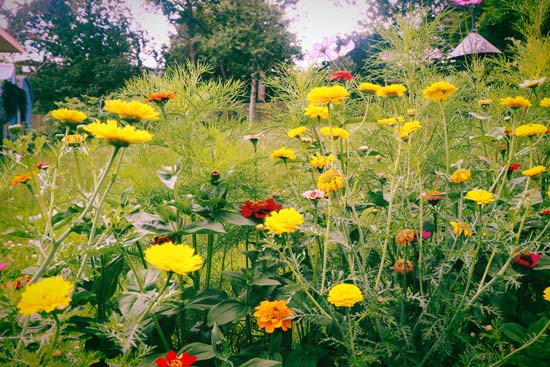 Profiles
Mono 1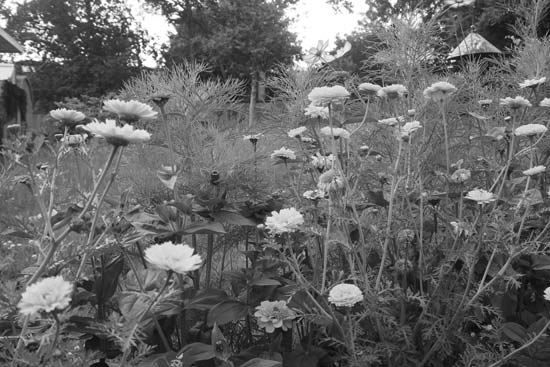 Mono 2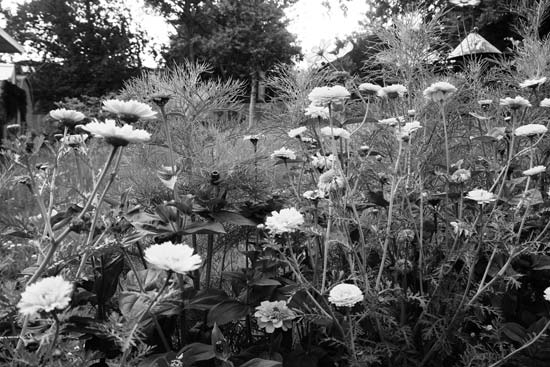 Mono 3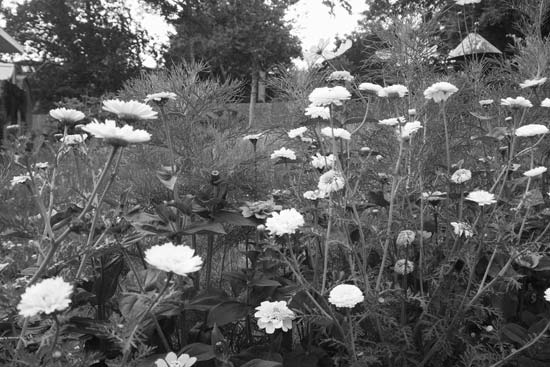 Mono 4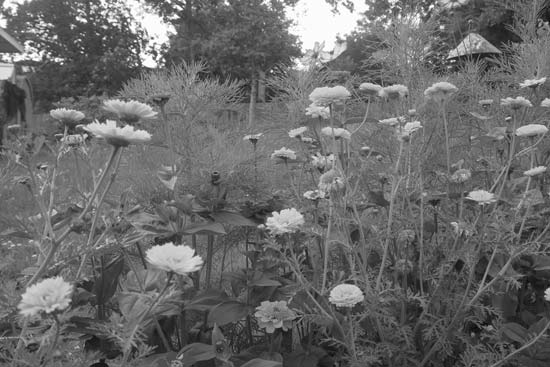 Color 1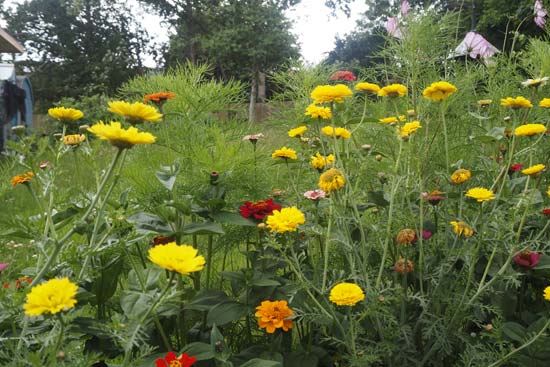 Color 2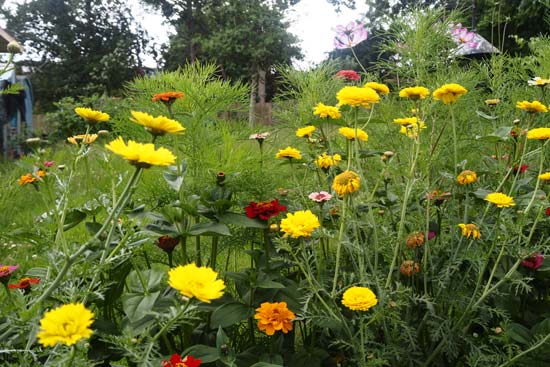 Color 3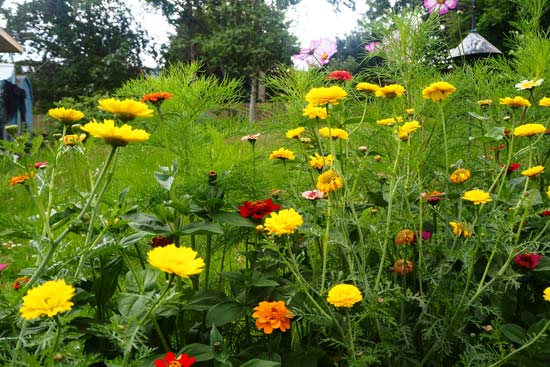 Color 4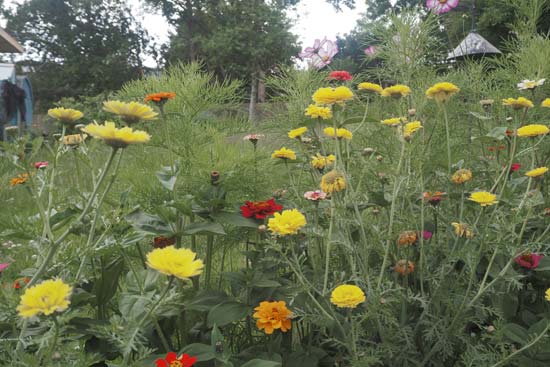 Sample Images
This is a selection of sample images from the Olympus PEN E-P7 camera, which were all taken using the 20 megapixel Superfine JPEG setting. The thumbnails below link to the full-sized versions, which have not been altered in any way.
Sample RAW Images
The Olympus E-P7 enables users to capture RAW and JPEG format files. We've provided some Olympus RAW (ORF) samples for you to download (thumbnail images shown below are not 100% representative).
Sample Movies & Video
This is a sample movie at the quality setting of 3840×2160 pixels at 30 frames per second. Please note that this 14 second movie is 160Mb in size.
This is a sample movie at the quality setting of 3840×2160 pixels at 24 frames per second. Please note that this 14 second movie is 156Mb in size.
This is a sample movie at the quality setting of 1920×1080 pixels at 24 frames per second. Please note that this 14 second movie is 90Mb in size.
This is a sample high-speed movie at the quality setting of 1280×720 pixels at 120 frames per second. Please note that this 42 second movie is 70Mb in size.
Product Images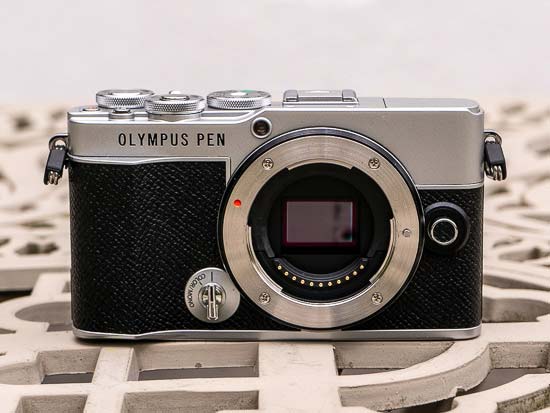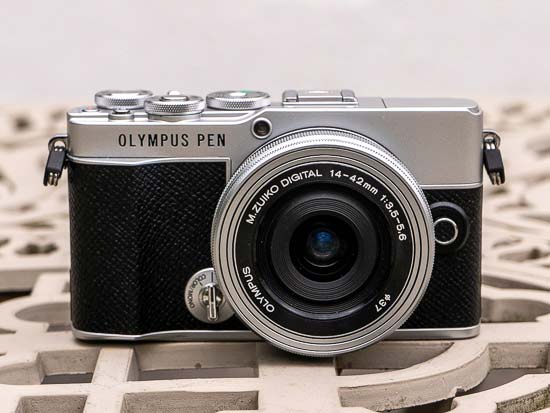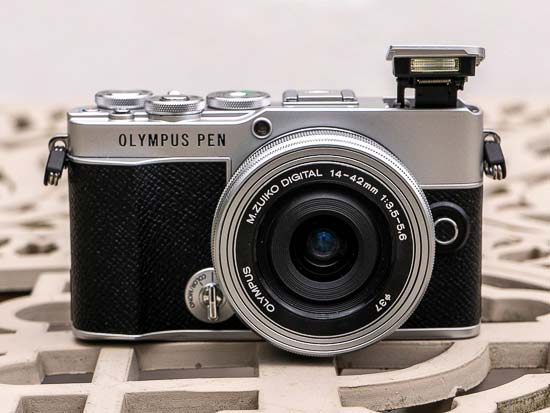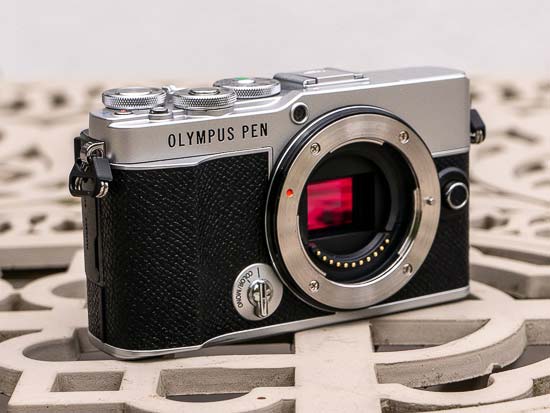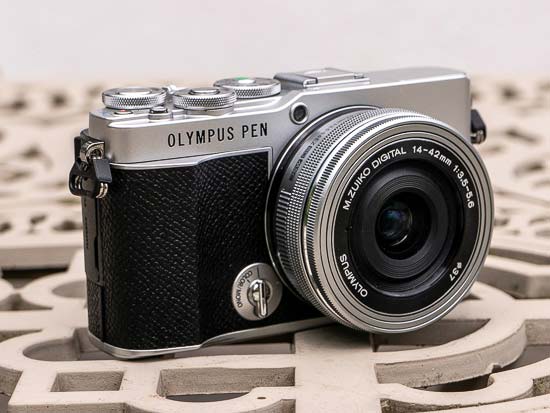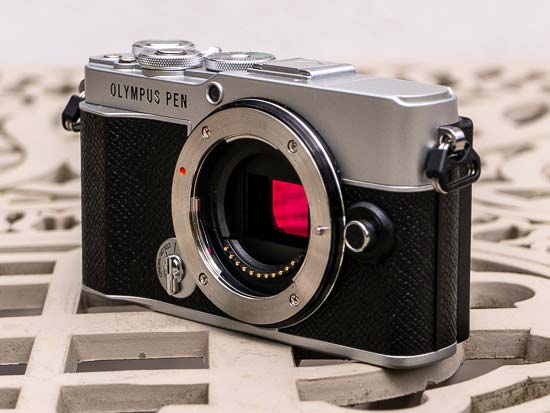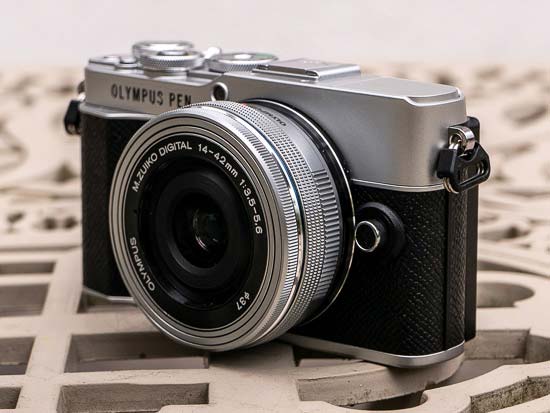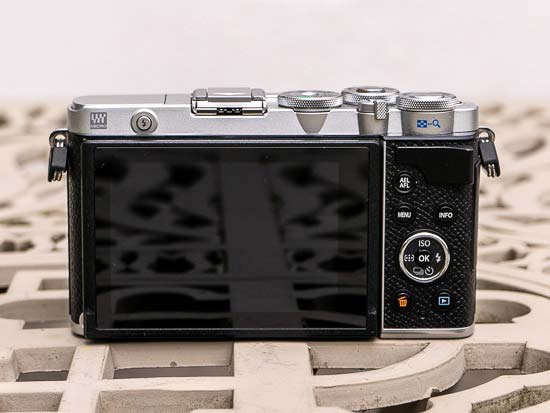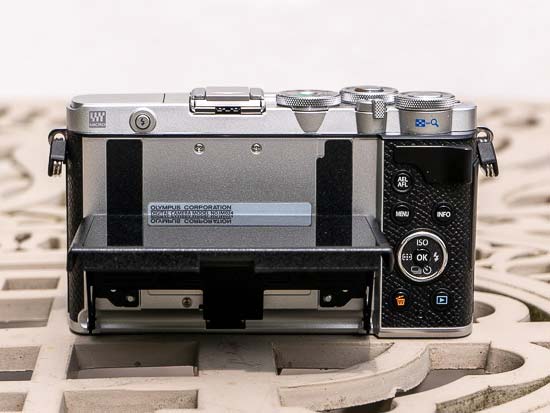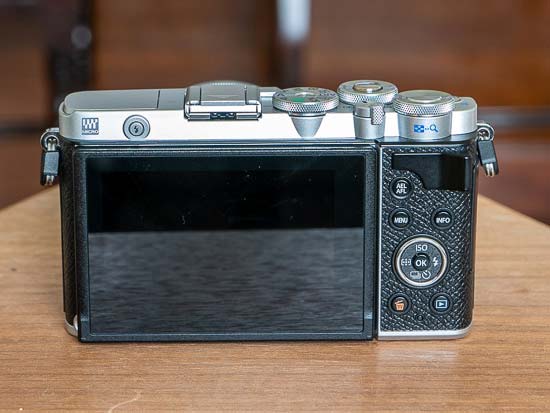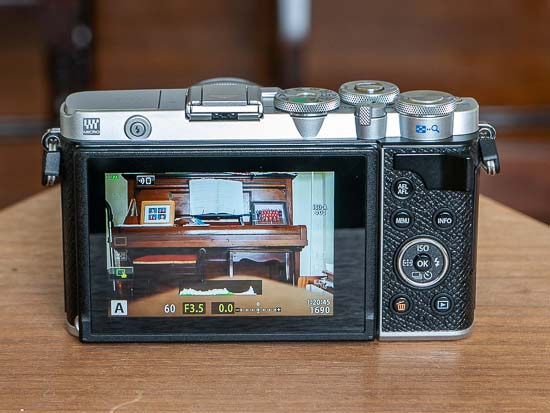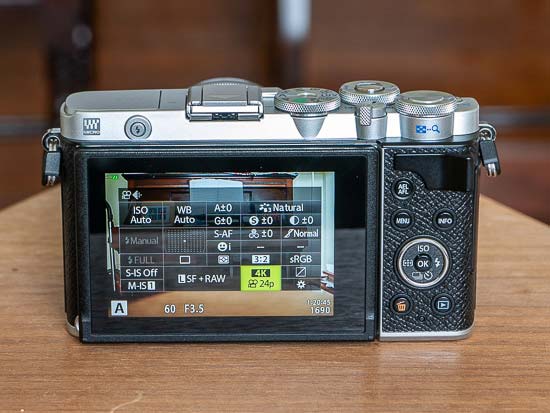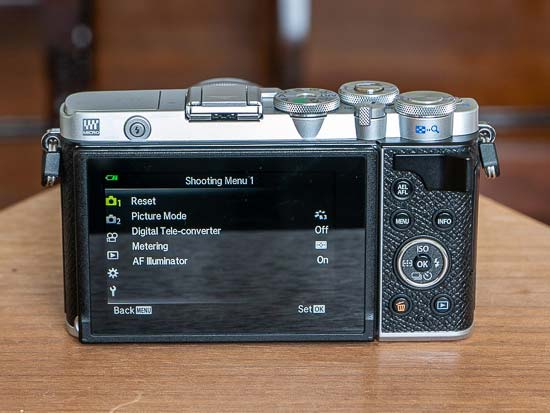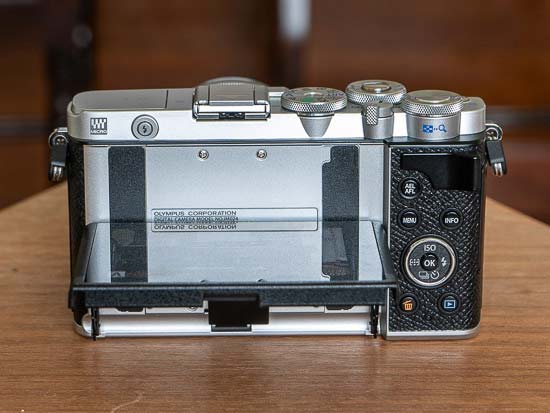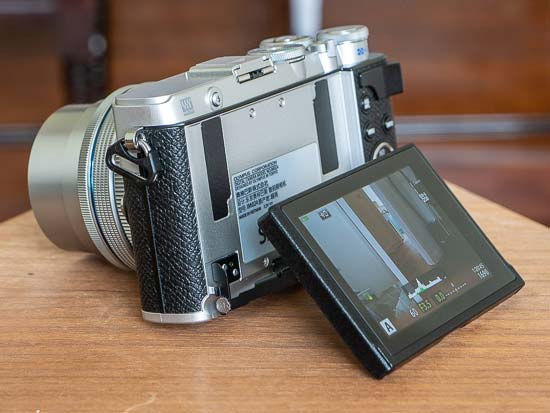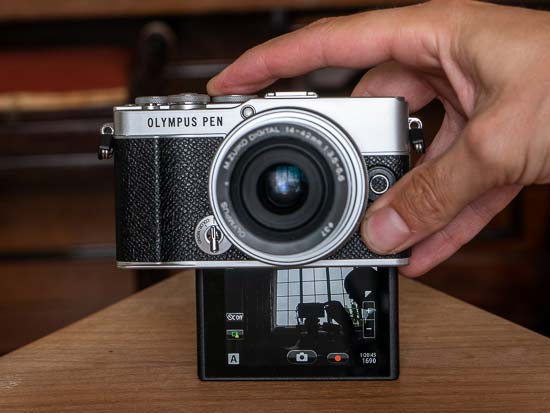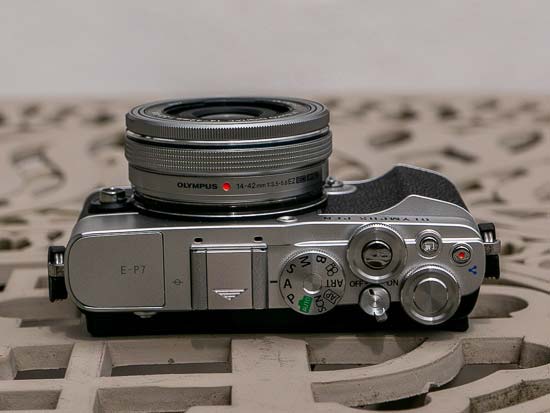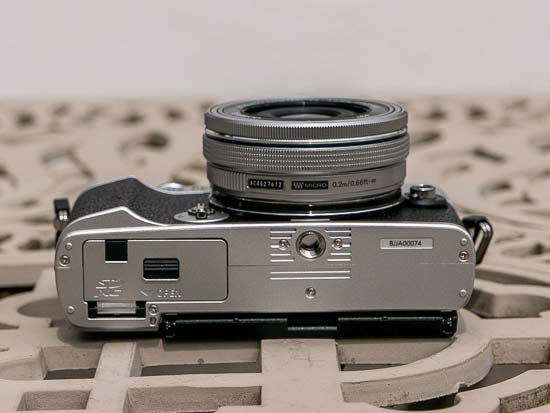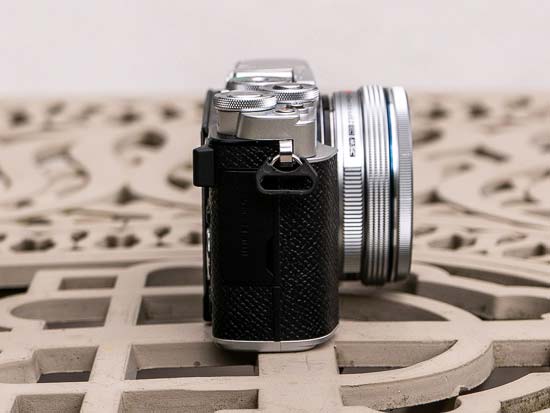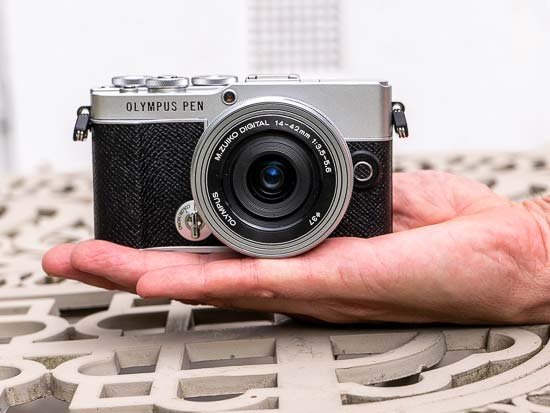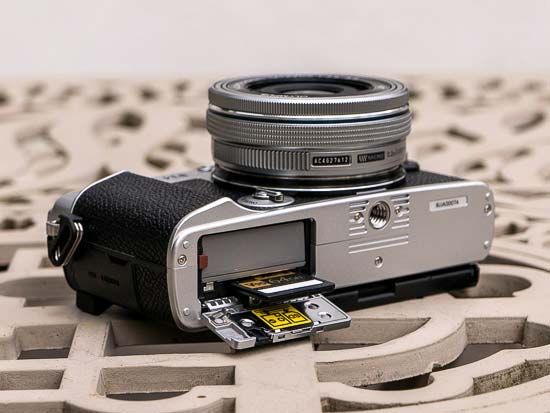 Conclusion
The EP-7 is the first ever camera released by Olympus' new owners, OM Digital Solutions, and thankfully it's a very good one. Combining the stunning retro looks of the classic PEN series with the up-to-date technology of the E-PL range, this mid-tier camera certainly punches above its price weight.
Some photographers may bemoan the lack of an electronic viewfinder, which will certainly be a deal-breaker out of the starting gate for some, but the E-P7 has enough features, nuanced handling and gorgeous design to please the majority.
Sitting alongside the E-M10 Mark IV in the Olympus camera lineup, the EP7 inherits the same flip-down LCD screen that's perfect for taking selfies, more reliable continuous focusing on moving subjects, and USB-C charging, but dispenses with the EVF to make itself just that little bit smaller and lighter.
The same range-topping 20 megapixel sensor also makes its way into a second entry-level Olympus mirrorless camera, principally adding better noise performance and slightly more resolution, and the customisable Color/Monochrome Profiles from the PEN-F have happily made their way into the new EP7.
With a sleeker, even more retro look, Olympus are clearly betting that would-be-buyers will be wowed by the E-P7's exterior appearance as well as the accompanying specification list when compared either with the E-M10 Mark IV or its main rivals from the likes of Fujifilm, Panasonic, Sony and Canon.
A price-tag of £849 as a kit with the M.Zuiko Digital ED 14-42mm F3.5-5.6 EZ lens is a pretty good deal, making for a great travel combo, although the camera would undoubtedly benefit from being paired with a more capable lens.
Overall, the E-P7 may not have been the camera that everyone was expecting or hoping OM Digital Solutions would release first, but it's certainly an excellent addition to the existing range. We can't wait to see what they launch next…
Ratings (out of 5)
Design
5
Features
4.5
Ease-of-use
4.5
Image quality
4.5
Value for money
4
Main Rivals
Listed below are some of the rivals of the Olympus PEN E-P7.
The Canon EOS 850D is that rare thing – a new DSLR camera in 2020. In a world where mirrorless cameras rule (well, almost), can the Canon 850D still cut it? Find out now by reading our in-depth Canon EOS 850D review, complete with full-size sample photos and videos.
The EOS M50 Mark II is Canon's newest entry-level mirrorless camera for 2021. With 4K/25p and 1080/60p video modes, a flippy LCD screen and a number of vlogger-friendly improvements, plus a 24 megapixel APS-C sensor, 10fps burst shooting and Canon's excellent Dual Pixel AF system, could it be the perfect affordable camera for YouTubers, TikTokers and stills photographers alike? Find out now by reading our Canon EOS M50 Mark II review…
After 4 long years of patiently waiting, the Fujifilm X-E4 has finally arrived. Boasting all of Fuji's latest imaging tech wrapped up in a beautiful classic rangefinder design, could this small, lightweight and very affordable mirrorless camera be the right one for you? Find out now by reading our in-depth Fuji XE4 review, complete with full-size sample photos…
The Fujifilm X-S10 mirrorless camera aims to bring the renowned X-series image quality and colour science to a wider audience by being smaller, easier to use and cheaper than the company's flagship cameras. Does it strike the right balance between simplicity and accessibility? Find out now by reading our in-depth Fuji XS10 review…
Bridging the gap between complete photography beginner and more experienced enthusiast has often proved to be a tricky task for camera manufacturers. The new Fujifilm X-T200 aims to do exactly that, sitting between the entry-level X-A7 and the higher-end X-T30 in Fuji's mirrorless camera range. Does it succeed in appealing to two quite different kinds of user? Find out now by reading our in-depth Fujifilm X-T200 review, complete with full-size sample images and videos.
The new Olympus OM-D E-M10 IV is the successor to 2017's E-M10 III camera, principally adding a flip-down LCD screen, 20 megapixel sensor, 15fps burst shooting, better continuous auto-focusing and USB-C charging. Find out how it performs in our Olympus EM10 IV review, complete with with full-size sample photos and videos.
The PEN E-PL10 is the latest version of Olympus' entry-level mirrorless camera. Aimed at smartphone upgraders and beginners, is it the perfect introduction to the world of more serious photography? Find out now by reading our in-depth Olympus PEN E-PL10 review, with full-size sample images and videos…
Hot on the heels of the Sony ZV-1 comes another camera aimed directly at vloggers and Youtubers in the shape of the Panasonic Lumix G100. This time it's a mirrorless interchangeable lens model, rather than a compact with a fixed lens. The tiny Lumix G100 also has a lot to offer stills photographers too – find out if it can make the grade in our in-depth review…
Panasonic's entry-level mirrorless camera is back with the launch of the Lumix GX880. Aimed at smartphone users and complete beginners, is this the ideal starter camera? Find out now by reading our Panasonic Lumix GX880 review, complete with full-size sample images and videos.
The Sony ZV-1 is a new compact camera that's been built from the ground up for vlogging, with a vari-angle screen, fast auto-focusing, three-capsule direction microphone, and a wealth of vlogger-friendly shooting modes. Is this the ultimate camera for aspiring YouTube creators? Read our in-depth Sony ZV-1 review to find out…
Review Roundup
Reviews of the Olympus PEN E-P7 from around the web.
The Olympus PEN E-P7 is a fantastic return to form for the PEN series, and a triumph for OM Digital Solutions' first product. So stylish that you can take it anywhere, so simple that beginners can use it, and so capable that experts can get sensational results from it. Perfect for stills, with IBIS that makes video a breeze, this is an ideal take-anywhere, shoot-anything camera that packs the power of an OM-D into your pocket.

Read the full review »
The E-P7 blends stunning looks with a tried-and-tested engine, making it ideal for beginners and travel photography. The lack of a viewfinder may be a deal-breaker for some, while vloggers may be underwhelmed by its lack of video-centric specs. But if you're looking for a stills camera, the E-P7 is capable of producing results that are as beautiful as it looks.

Read the full review »
Olympus, or its new owner OM Digital Solutions, has introduced a very attractive little camera that makes a nice choice for travel. It has a great range of features and can produce good stills and video (provided you want to keep things simple on the video front), but the lack of a viewfinder is frustrating. Thankfully, the Olympus Pen E-P7 is a good judge of exposure but it can also be hard to select the right colour mode in bright conditions – and the colour options are a key selling point.

Read the full review »
Specifications
Type
Lens mount

Micro Four Thirds
Image Sensor
Engine
Filter
Dust reduction filter

Supersonic Wave Filter
Live View
Displayed information

Aperture
Shutter speed
Auto bracket
AE lock
Focus mode
Shooting mode
Battery check
IS activating mode
Face / Eye detection mode
Record mode
ISO
Sequential shooting mode
White Balance
Metering mode
Exposure compensation value
AF frame display
AF confirmation mark
Shooting information
Spot metering area
Super FP
Flash status
Touch Panel Condition
Focal length
Flash mode
Histogram
Level Gauge
Highlight & Shadow
Focus peaking
Number of storable pictures
Custom
Face detection
Flash intensity
Wi-Fi

Field of view

Approx. 100%

Magnification levels

5 / 7 / 10 / 14x
Image Stabiliser
Type

Sensor shift

Modes

Five‑dimensional, vertical or horizontal activation, automatic

Effective Compensation Range

Up to 4.5 EV steps* (CIPA)

Live View stabilisation

Available

* According to CIPA standards.

*When using M.Zuiko Digital ED 14‑42mm F3.5‑5.6 EZ (focal length =42mm (35mm equivalent: 84mm))
Focusing System
Method

Contrast Detection AF system

Focus areas

121 points / All target, Group target (9‑areas), Single target

AF lock

Available; Locked by first position of shutter release button in single AF mode, AE/AF lock button (customised)

Modes

Manual focus
Single AF
Continuous AF
Single AF + MF
AF Tracking
Super Spot AF
Face Detection AF

AF illuminator

Equipped

Manual focus

Available; With enlarged focusing area or focus peaking

AF targeting pad

No

Face Detection extension

Eye Detect AF: Off
Near side priority

Predictive AF

Available

AF tracking

Available; Available in continuous AF mode
Exposure System
Advanced Photo Modes
Scene Modes
Number of scene modes

21

Modes

Portrait
e-Portrait
Landscape with Portrait
Night Scene with portrait
Children
Sports
Panning
Night Scene
Hand-held Starlight
Fireworks
Light trails
Landscape
Sunset
Beach and Snow
Candle
Silent mode
Backlight HDR
Macro
Nature Macro
Documents
Multi Focus
Multi-Exposure
Max. number of frames

2 frames (shooting)

Frame assistance

Live View

Auto gain control

Available
Light Metering
Method

TTL open aperture light metering

Zones

324 zones Multi‑pattern Sensing System

Detection range

‑2 ‑ 20 EV (f2.8, ISO 100)

Modes

ESP light metering
Spot metering
Centre weighted metering
Highlight
Shadow
Art Filter
Modes

Pop Art
Soft Focus
Pale & Light Colour
Light Tone
Grainy Film
Pin Hole
Diorama
Cross Process
Gentle Sepia
Dramatic Tone
Key Line
Water colour
Vintage
Partial Colour*
Bleach Bypass
Instant Film

Variation / Effect

Available

* 18 colours selectable
Sensitivity
Shutter
Shutter Speeds
Standard operation

Shutter speed range

1/4000 ‑ 60s (in 1/3 EV steps)

Bulb mode

Up to 30 minutes (selectable longest time in the menu, default: 8 minutes)

Silent mode

Shutter type

Electronic shutter

Shutter speed

1/16000 ‑ 60s

Anti-shock mode

Shutter type

Electronic first curtain shutter

Shutter speed

1/320* ‑ 60s

* For speeds over 1/320 sec., mechanical shutter will automatically be selected.
White Balance
Manual White balance (One-Touch)

Available

One-touch white balance

4 custom settings can be registered

Custom WB

1 setting can be registered at Kelvin temperature (2000K ‑ 14000K)

Preset values

Sunlight
Shade
Overcast
Tungsten
Flourescent 1
Flash

Auto Flash adjustment

Off / Auto WB / Flash

Keep warm colour

On / Off
Sequence Shooting
Speed (H)

Approx. 8.7fps

Speed (L)

5fps (IS on)

Max. number of frames

Up to card capacity (RAW)

Up to card capacity (JPG / Large Normal mode)

Conditions

Memory card: KIOXIA SDXU‑D032G

Note: Depending on shooting conditions, the sequential shooting speed may reduce speed during shooting.

Speed (H)

Approx. 15fps

Speed (L)

Approx. 6.3fps

Max. number of frames: RAW 42 / JPG (LF): 49

Max. number of frames: RAW 945 / JPG (LF): Up to card capacity
Image Processing
Art Filter bracketing

Available

Picture mode

Colour Profile Control
Monochrome Profile Control
Art Filter
Flash
External Flash Control
X-sync speed

1/250s / 1/4000s (Super FP Mode)

Type

TTL AUTO, AUTO, MANUAL, FP TTL AUTO, FP MANUAL

Modes

Auto
Red-eye reduction
Slow synchronisation
2nd curtain and slow synchronisation
Fill-in for exclusive flash
Manual

Note: Some functions are only available if they are supported by the external flash.

Compatible external flash

FL‑14, FL‑20, FL‑36R, FL‑50R, FL‑300R, FL‑600R, FL‑700WR, FL‑900R, STF‑8
Wireless Flash Control
Compatible external flash

FL‑36R, FL‑50R, FL‑300R, FL‑600R, FL‑700WR, FL‑900R

Control method

Triggered and controlled (Olympus Wireless RC Flash system)

Commander flash: FL‑900R, FL‑700WR, FL‑600R, STF‑8 (no control with internal flash)

Available when used together with flashes from the Olympus wireless RC flash system.

Radio control

Radio wireless control

Available when attaching optional flash commander.

Compatible commander

FC‑WR, FL‑700WR

For more details see specifications of commander units.

Compatible receiver

FL‑700WR, FR‑WR + wireless RC system flash

Modes

Auto
FP Manual
FP TTL
FP TTL Auto
Manual
Monitor
Level Gauge
Recording Formats
Still Image Recording
Movie Recording System
Recording format

MOV(MPEG‑4AVC/H.264)

Image Stabilisation Mode

Applied Hybrid sensor shift + digital (5‑axis)

3840 x 2160 (4K) / 30p, 25p, 24p / IPB (approx. 102 Mbps)

HD Movie quality

Full HD 1920 x 1080 (16:9) / 30p, 25p, 24p (MOV) 29min.

Full HD 1920 x 1080 (16:9) / 60p, 50p / IPB (F,N) / (MOV) (MOV)

HD 1280 x 720 (16:9) / 60p, 50p, 30p, 25p, 24p (MOV)

Maximum Recording Time

29min (MOV)

Exposure Modes

Art Filter
Programme automatic

* Frame rate may drop when using certain art filter
Movie Specialties
High-Speed Recording

720P / 120fps

Time lapse

4k, 1080p, 720p Available

Art Filter

Cross Process
Diorama
Dramatic Tone
Gentle Sepia
Grainy Film
Key Line
Light Tone
Pale & Light Colour
Pin Hole
Soft Focus
Pop Art
Bleach Bypass

* Not available for 4K and High Speed movies
Sound Recording System
View Images
Erase / Protect / Copy Function
Erase modes

Single, All, Selected

Image protect mode

Single frame, Selected frames, All Frames, Release protect (Single/All selected)
Image Editing
Editing functions

RAW data edit
Red-eye reduction
Sepia
Black & White
Shadow Adjustment
Trimming
Aspect ratio
Menu
Menu languages in camera

English, French, German, Spanish, Italian, Russian, Czech, Dutch, Danish, Polish, Portuguese, Swedish, Norwegian, Finnish, Croatian, Slovenian, Hungarian, Greek, Slovak, Turkish, Latvian, Estonian, Lithuanian, Ukrainian, Serbian
Customisation Options
Fn Button

Equipped

Factory reset

Full / Basic

Programmable button

Equipped
Interface
Hot shoe

Equipped

Media

SD Memory Card (SDHC, SDXC, UHS‑I, UHS‑II compatible) Class 10 or higher SD card is recommended for movie shooting UHS‑I U3 card is recommended for 4K

HDMI™

Applied Micro connector (Type D) *

USB 2.0 High Speed

Applied

Wireless connectivity

Communication method

Bluetooth® Low Energy Ver.4.2

* "HDMI", the HDMI logo and "High‑Definition Multimedia Interface" are trademarks or registered trademarks of HDMI Licensing LLC.

* Wi‑Fi is a registered trademark of the Wi‑Fi Alliance.

** The Bluetooth® word mark and logos are registered trademarks owned by the Bluetooth SIG, Inc. and any use of such marks by OLYMPUS CORPORATION is under license.
Wi-Fi Functions
Easy Connection

QR code setting

Wireless Shooting

Live View
Power off
Rec View
Self timer
Touch AF & Shutter
P/A/S/M exposure modes
Bulb mode
Live Composite
Zoom
Aperture priority
Manual

Image Share

Automatic transfer is possible via Share Order JPEG, MOV

GPS info

Available through Smartphone GPS data
Other Features
Power Supply
Battery

BLS‑50 Lithium‑Ion Battery (included)

Sleep mode

1, 3, 5min. and off selectable.

Live View shooting

Approx. 360 images (50% with Live View) (using BLS‑50 and KIOXIA SD with IS ON, based on CIPA testing standards)

Movie recording

80min (standard JEITA conditions) 140min (When repeatedly recording at the maximum time of 29 minutes, using M.Zuiko Digital ED 14‑42mm F3.5‑5.6 EZ, 4K video shooting)

Battery life

Internal Charging

Available (Camera must be switched off)
Environment
Dimensions / Weight
Exterior
Your Comments