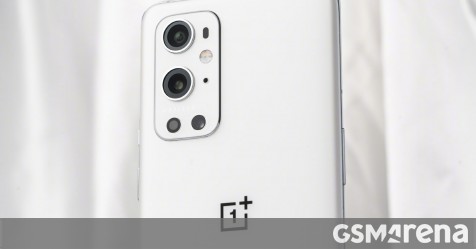 After seeing the first live images of a pure white OnePlus 9 Pro, the company has officially teased said smartphone and has published official images of the phone to its Weibo handle. Here's what the teaser says, machine translated into English.
"The world's only customized white 9 Pro"


white body excludes a clever and pure temperament.


At the same time, this is a collection of works, dedicated to the 8th anniversary.


It gently moved its palms with a sense of voluptuousness.


How do you like it?
In another Weibo post from OnePlus, it was outlined that the phone was made with "double-layer AG technology" and that it doesn't show any fingerprints. OnePlus describes the phone's custom finish as "dreamlike in the smoke" as seen in the accompanying video below.
We thought there may have been some mistake when the translation said, "world's only customized white 9 Pro," as to mean that there is only one white customized white OnePlus 9 Pro. It turns out there is no such mistake, we reached out to a OnePlus spokesperson who offered the following statement.
The white OnePlus 9 Pro that was posted on Weibo was just a prototype. There are no plans to mass produce this device." – OnePlus spokesperson
It's possible that OnePlus did intend to release a white 9 Pro at one point, but it could be that those plans were scrapped.
The OnePlus 9 Pro was released in March of 2021 and is powered by the Snapdragon 888. That's paired with 8GB or 12GB of RAM and up to 256GB of storage. The quad-camera setup consists of a 48MP main camera, an 8MP telephoto, 50MP ultrawide, and a 2MP monochrome sensor. There are unconfirmed rumors that there will not be a OnePlus 9T this flagship cycle.
You can check the first Source link to see the full set of teaser photos.