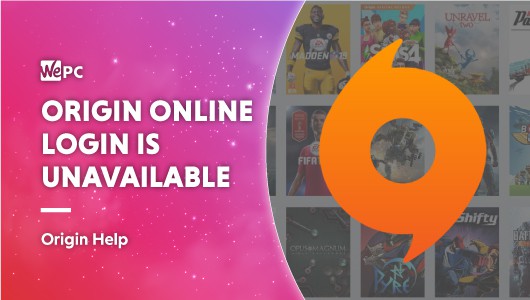 When you are looking to jump on and play a few games, the last thing you want to see is the Origin online login is currently unavailable error message. Origin is quite a popular digital distribution platform, with huge titles such as Battlefield featured, making it highly frustrating when it stops working.
No need to panic, the problem has been around long enough now that there are several quick fixes to the issue. We have brought all possible solutions to one place, in hope that you leave here with the Origin online login problem solved.
What We Know About "Origin Online Login Is Currently Unavailable"
As mentioned, Origin is a huge online distribution platform, similar to Steam and Epic Games, with titles developed by Electronic Arts for PC and mobile. Unfortunately, with these clients sometimes we run into issues that are more often than not a server side problem.
What can cause the "Origin online login is currently unavailable" error? Well, Origin servers could be down, the platform could be fixing bugs with a small update, we just don't know most of the time. The issue can be caused by the time and date being incorrectly set on your PC, if Internet Explorer settings are improper, and if you are experiencing any at-home network issues too.
Time & Date set correctly – Online servers can sometimes require your PC settings to be correct. This is a rare occurrence but if you make sure that these are up to date, you may find yourself a quick solution.
IE Settings – Origin's launcher can rely on Internet Explorer settings for some of its features. This means that if your internet browser settings are incorrect, there is a possibility of a knock-on effect with Origin. Try resetting them for another quick fix.
Home Network Issues –  Networking can be a bit of a minefield when it comes to finding a route case, however, you can try unblocking Origin from the Windows Firewall, resetting the hosts file, and clearing the Origin cache.
*Before continuing, please ensure you have tried closing down Origin completely. Right-click the Origin icon in your 'system tray/notification area' and select 'Quit Origin', then try opening the app again and logging in.*