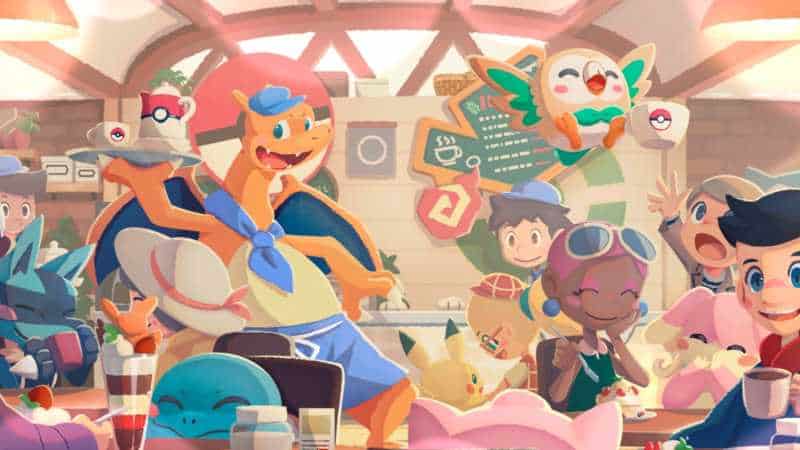 The Pokémon Company's delectable puzzle game has been down for maintenance since October 24th. Now revamped as Pokémon Café ReMix, the mobile and Switch game's relaunch resets you and your Staff Pokémon back to Level One. But don't worry, you'll be given Rare Tarts for all the friendship levels you previously earned in Café Mix.
You'll also find that any Special Outfit Pokémon have reverted to their original form, but the outfits will be available as separate items in your inventory.
What's new in Pokémon Café ReMix?
While the main Visiting Mode will remain mostly as it was, you'll find that you can serve heaping helpings and additional orders to level your Pokémon up and hire Staff Pokémon more quickly. In addition, there are loads of brand-new modes to sink your teeth into.
Pokémon Café ReMix new modes
Past Orders mode
Main Visiting Mode orders can now be replayed after initial completion. This means you are now able to retry a level until you perform it to the very best of your ability. One Star? Now worries, try again and get even more.
Training mode
Now you can help your new Café staff members level up quicker than ever before. Training mode will allow you to train up your staff Pokémon so they can learn new recipes and gain advantages for clearing puzzles.
You and your staff Pokémon will now be able to develop food stuffs whenever you add a new item to your menu. Your Pokémon will need to meet specific level requirements in order to design new menu items, but when they do, set them to leader to create the new item you crave the most! You'll be taken straight into menu development when you relaunch the game in order to learn the classic Eevee Latte of old.
Extra Orders mode brings back the old levels from Café Mix, adding them to the roster and increasing the total number of orders now playable to 1,200. There are now new rewards when you reach certain orders, with a Lucario in Chef's Whites unlocked at Order #1,200.
New puzzle mechanics
Three-tiered gameplay
Puzzles in Visiting mode and Training mode now come in three difficulties. While earlier puzzles will be easier than you remember, they'll increase in difficulty, with tier-three puzzles being more challenging than ever.
Specialty gimmicks
Gimmicks are the food items such as whipped cream or ice cubes that appear in puzzles to make them harder to clear. Each Pokémon now has its own specialty gimmick, which can be used to help clear a puzzle's gimmicks in one hit.
New Pokémon and customization
An entirely new Pokémon customization system has been added with the new update. Rather than just collecting dressed-up Pokémon, you can now gather clothing items, color variants and more to make your Pokémon Café ReMix experience truly unique.
For full details on everything you can expect from the all-new Pokémon Café Remix, check out the full patch notes and get cooking!