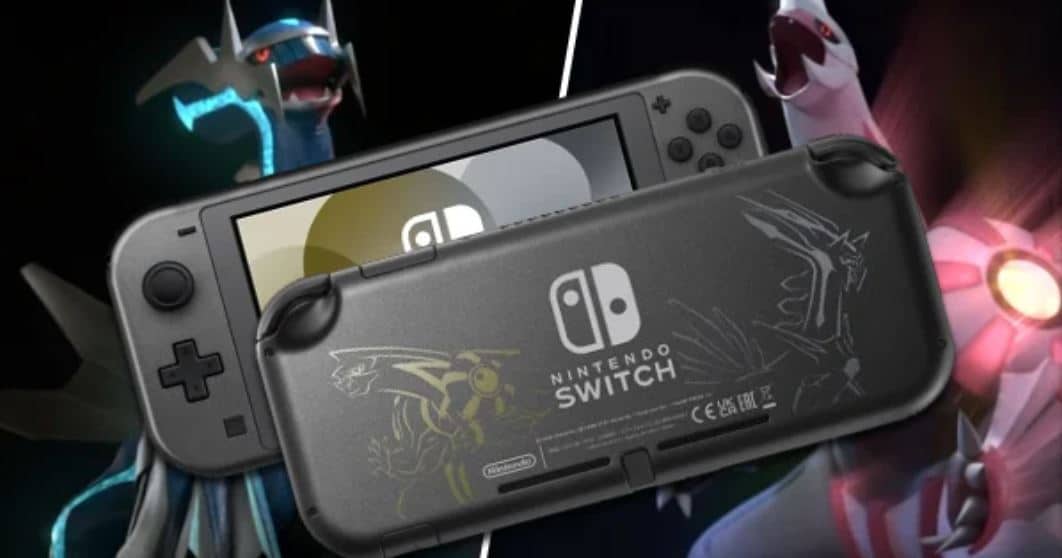 The special edition Nintendo Switch Lite has a grey metallic color body, with black buttons. The reverse of the handheld console has artwork of Dialga (in silver) and Palkia (in gold), both are legendary Pokémon which you can capture in Pokemon Diamond and Pokemon Pearl, and feature on the artwork of each respectively.
The design harks back to the previous Nintendo DS Lite Dialga & Palkia Special Edition from back in 2006, and just as Nintendo are remaking the Diamond and Pearl game, so have they remade the special edition console. This previous Nintendo DS Lite version was only available in Japan and North America, so if you wanted this back in 2006, now is your chance to get an even better version!
The Nintendo Switch Lite gets yet another Pokémon-themed console. This time, it's to mark the upcoming November release of Pokémon Brilliant Diamond and Pokémon Shining Pearl, with a familiar design featuring Dialga and Palkia.