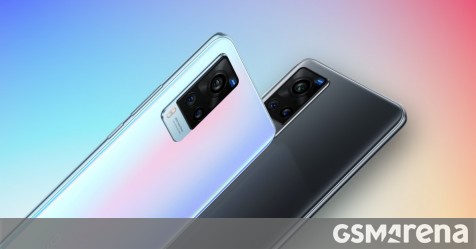 vivo must be preparing to launch the next generation of its X-series phones and it sounds like it will focus on camera improvements, even for the vanilla vivo X70 model. Leakster Digital Chat Station offers the first unofficial details about the phone.
It will feature a 1/1.5" sensor as well as 5-axis image stabilization, that should be the gimbal stabilization that vivo has reserved for some of its best models. For comparison, the current vivo X60 model has a 1/2.0" main sensor and only the X60t variant has gimbal stabilization, the other two utilize classic OIS.
The phone will have a 120Hz display with 1080p+ resolution and a single centered punch hole. That's consistent with the three X60 variants, yes, three. They all have the same main sensor (with different stabilization, as mentioned) and the same 6.56" 120 Hz OLED displays, but different chipset.
According to DCS, the vivo X70 will have the same chipset as the X60, though with a higher clock speed. Presumably, this refers to Chinese variant of the X60, which is powered by an Exynos 1080 chipset. We haven't heard anything about an overclocked 1080, however.
The global X60 has a Snapdragon 870 instead, but the 870 is already an overclocked 865. And then there's the X60t with a Dimensity 1100, the "overclocked" version of that is the Dimensity 1200 (really, it's just a different bin).
A few months ago we heard the first rumor about the X70 series. It was specifically about the vivo X70 Pro+ , which will allegedly feature a an improved 1/1.28" sensor (the X60 Pro+ has a 1/1.31" sensor), as well as a slightly larger battery (4,500 mAh vs. 4,200 mAh) with slightly faster charging (66W vs. 55W).