New rumours surrounding AMD's next-gen Threadripper HEDT CPU lineup have emerged from Moore's Law Is Dead – suggesting we may see AMD expand the lineup with the 5990X and 5995WX. This comes only a few days after the rumours of an expected release date of August 2021 came to light, adding more anticipation to the next-gen Threadripper launch.
AMD Ryzen Threadripper 5000 Expect Lineup & Specifications
So, starting with what we already know – rumours of the next-gen AMD Threadripper 'Chagall' lineup surfaced just under a week ago. The rumours suggested that a 'Chagall' release date of August 2021 was expected alongside availability to come in September. Furthermore, we were already fully aware that the new Threadripper 5000 & Threadripper 5000 Pro lineups would be based upon Zen 3 architecture. However, what we didn't know, was the more intricate details of the new HEDT CPU lineups.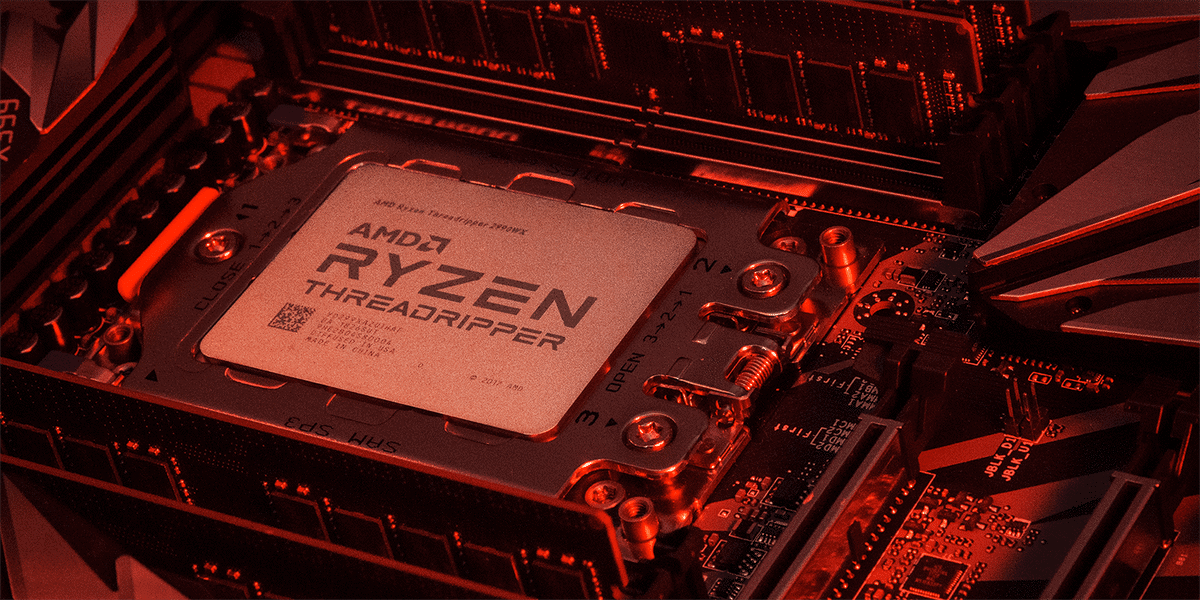 AMD Ryzen Threadripper 5000 CPUs
As per reports, the new AMD Threadripper 'Chagall' lineup will be split into two variants – standard Ryzen and the Pro. As always, the Ryzen 5000 Threadripper HEDTs will be tailored towards individuals that need more productivity performance – HEDT & prosumer users. The lineup is set to offer the 5990X as the flagship offering, equipped with 64 cores, 128 threads, and 256MB of L3 cache. Furthermore, the 5990X will also offer 64 PCIe Gen 4.0 lanes and support for 4-channel DDR4-3200 memory – with no mention of DDR5 at this stage.
Since the initial rumours of a Q3 launch, MLID has stated otherwise – with a reported launch closer to November 2021. As expected, pricing for the 5000 series Threadripper lineup will be higher than the Zen 2 parts of yesteryear, with a considerable bump over both Ryzen 3000 series and Ryzen 5000 mainstream CPUs. Whether or not AMD will launch a few SKUs before November is still yet to be known – however, if previous years are anything to by, I wouldn't be surprised.
AMD Ryzen Threadripper 5000 Workstation CPUs
For individuals that need something more workstation-focused, fear not, the AMD Threadripper 5000 Pro CPUs should satisfy you nicely. The flagship part in this lineup will be the Ryzen Pro 5995WX – another 64 core, 128 thread part which will feature support for 8-channel DDR4 memory and 128 PCIe 4.0 lanes. An expected launch date for this particular lineup will be later than the 5000 mainstream lineup, with Q1 2022 being the best estimate at this early stage.
Comparing the specifications of the Threadripper 3000 workstation CPUs to the 5000, you'd have to say there doesn't seem to be a huge difference on the surface. However, with an architectural jump between the two, the 5000 series should see a decent jump in performance.
AMD Threadripper 'Chagall X3D' CPUs
Next, and potentially most exciting, are the rumours of the AMD Threadripper lineup codenamed 'Chagall X3D' – also utilizing the Zen 3 architecture. Whilst this still hasn't been confirmed, the rumours state that this particular lineup should be based on Milan-X – the 3D packaged EPYC parts that were discussed a little while back. Motherboard support for these chips will come in the shape of TRX40 and TRX80 chipsets, with full support not known and BIOS updates expected. Launch for this particular lineup looks set for some time in 2022, with availability coming down to the Zen 4 schedule.
AMD Threadripper Zen 4 CPUs
Finally, the leak finishes by discussing the possibility of Zen 4 based Threadripper CPUs that may feature 96 cores/ 192 threads. As expected, these chips are some ways off, with an early expected release date of Q2023. However, since this is 2 years away, we'll take that with a massive pinch of salt for now. If the 96 core rumour is true, however, we expect this Threadripper lineup to be based on EPYC Genoa.