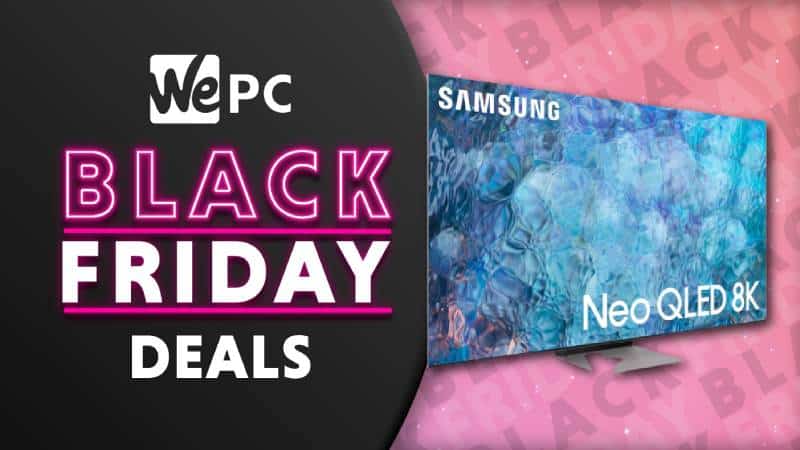 Last Updated:
If you're looking to upgrade your home entertainment setup, there's no better time than Black Friday week. We're already seeing huge price cuts across Samsung's most cutting-edge 8K TVs, with the most hefty price tags coming with the biggest drops.
One of those most hefty price tags comes on the 85″ Samsung QN900A QLED 8K Smart TV, which is usually $8999.99. This week, though, you can save nearly 40% off that, with Samsung dropping the price to an incredible $5,499.99. This gets you 85 inches of the most deeply detailed scenes and dynamic sound, all built into a slim and elegant TV design.
Save $3,500 on the 85″ Samsung QN900A QLED 8K Smart TV
*Prices are subject to change
Custom URL
85-inch Samsung QN900A Neo QLED 8K Smart TV
Save $3500
The QN900A features everything that the slightly lower priced QN800A includes – which we go through below – but improves even more on image and sound quality, believe it or not. Also with the 900A, you get Samsung's edge-to-edge viewing with a nearly invisible bezel, so you can feel even greater immersion.
The reason this TV has among the best image quality on the market right now is Quantum HDR 64x. This refers to the luminescence, and how the TV provides greater contrast between the deepest blacks and the brightest whites so you can be sure you won't miss a single detail. While Quantum HDR on all the newest QLED TVs provides an improvement on standard HDR anyway, 64x is the most advanced Quantum dot technology, and you won't currently find greater detail.
Save $2,300 on the 85″ Samsung QN800A QLED 8K Smart TV
*Prices are subject to change
Custom URL
85-inch Samsung QN800A Neo QLED 8K Smart TV
Save $2300
The QN800A is one model down from the 900A, meaning a slightly lower price point for those with a smaller budget. Again, though, for that lower amount, you are still getting some of the most future-proof TV technology available. 8K provides you with four times the resolution of 4K, bringing details to life in a way never experienced before. While the QN800A doesn't feature the near-invisible bezel of the 900A, it is still incredible slim, and barely noticeable on a TV on this size, with its stunning Infinity One design turning your TV into the most elegant addition to your home entertainment room.
Other Samsung 8K TVs early Black Friday deals
If you are looking for this incredible quality but don't quite have the space, then there are more incredible deals to be had on the QN800A and 900A in both 65 and 75 inches. While the savings aren't as huge as those on this page, they still make a great dent in the usual 8K QLED prices, so there really is no better time to buy than now.
Canada Deals
EU Deals
UK Deals
US Deals
*Prices are subject to change
Custom URL
75-inch Samsung QN900A Neo QLED 8K Smart TV
Save $2500
Custom URL
75-inch Samsung QN800A Neo QLED 8K Smart TV
Save $1500
Custom URL
65-inch Samsung QN800A Neo QLED 8K Smart TV
$1000 off
Custom URL
65-inch Samsung QN900A Neo QLED 8K Smart TV
$1700 off