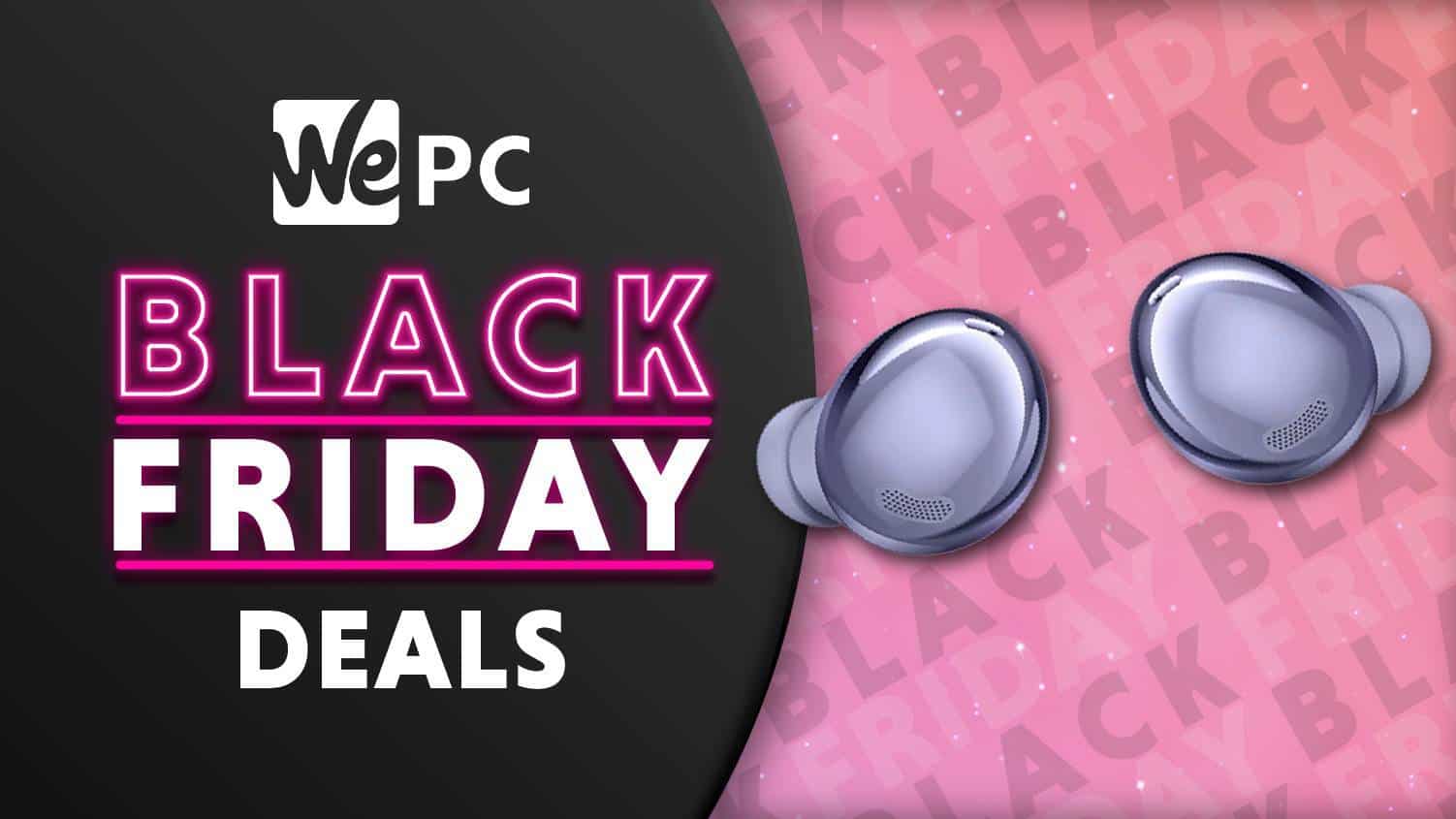 Last Updated: November 16, 2021
This Black Friday is the perfect time to get yourself a set of powerful new earbuds with a really big discount and you can get up to $70 off a new set of Galaxy Buds. The earbuds boast 12mm speakers with sound by AKG and pack a punch, with spacious sound and a deep bass.
The Galaxy Buds Live have been designed for ultimate non-intrusive comfort and are perfect for your commute or long-distance travel, with Active Noise Cancellation that lets you hear just the sounds you want, and not the distractions from the wider world. You can turn this on with just a long press and sink deeper into your soundscape.
Save $70 on Galaxy Buds Live from Samsung
*Prices are subject to change
$70 off
The clever design of the Galaxy Buds Live keep the earbuds safe in your case with a magnetic snap – this also helps ensure reliable charging with a solid connection every time you put them away. The true wireless earbuds hold a solid charging time of over five hours, with the case holding an extra two-and-a-half full charges. These will keep you going no-matter how long your journey.
But, while these are the standout offer in these early Black Friday deals, there are other brilliant offers available direct from Samsung.
The Galaxy Buds Pro are the top-end true wireless earbuds and have an even better soundscape and battery life, with up to 11 hours on a single charge. The case will double that, giving you almost total 24-hour coverage. Use the deal below and you can get an instant discount of $50 off the Galaxy Buds Pro, with colorways available in Phantom Violet, Black and White.
Save $50 on Galaxy Buds Pro at Samsung
*Prices are subject to change
Galaxy Buds Pro, Phantom Violet
$50 off
If you've got the cash, we'd definitely recommend the Galaxy Buds Pro this Black Friday – they deliver where it matters, with top-end sound and excellent battery life. However, we know that budget is important for a lot of people at this time of the year and you don't have to sacrifice a lot with the Samsung Galaxy Buds2 – available with $30 off ahead of Black Friday with our deal below.
*Prices are subject to change
$30 off