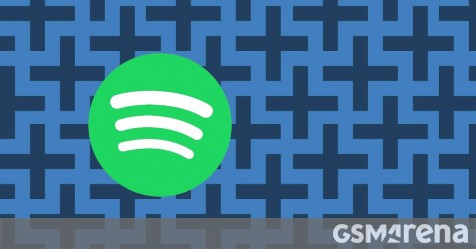 Spotify is quietly testing a new, more affordable subscription dubbed Spotify Plus. It's undergoing A/B testing with only some users reporting that they've gotten an offer to try it and then the offer comes with a different price tags. The streaming service is clearly trying to feel out the best price for Plus.
Some users saw Spotify Plus as a $1 a month service, a tenth of the $10/mo price for the Premium tier. However, Plus is a mix between Free and Premium – well, it's mostly the Free tier with some restrictions lifted.
For context, the Free tier lets you listen to any album, but only on shuffle and that's a problem since you have a limited number of skips – you can only skip 6 tracks every hour. There are also playlists (e.g. Discover Weekly) where you can pick the songs yourself, but those playlists are either auto-generated or curated by Spotify. If you make your own playlist you are back to shuffle only.
So, this is where Spotify Plus comes in – the service is still ad-supported, but you can play any song you like and skip as often as you like. Unfortunately, Plus is offered to random users, so there's no way you can try it out unless you get lucky.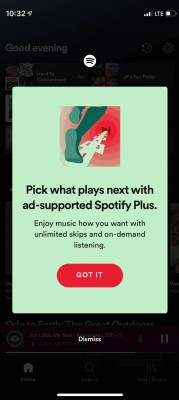 Spotify is testing the Plus plan – an ad-supported subscription with on-demand listening
The Verge reached out to the Spotify team who confirmed that they are testing a new ad-supported subscription plan, but didn't offer any additional details. Note that this is only a test and Plus may never be rolled out.
We guess it depends on the monthly price for the plan, which is why Spotify is trying different numbers to gauge interest. How much would you pay for Plus?