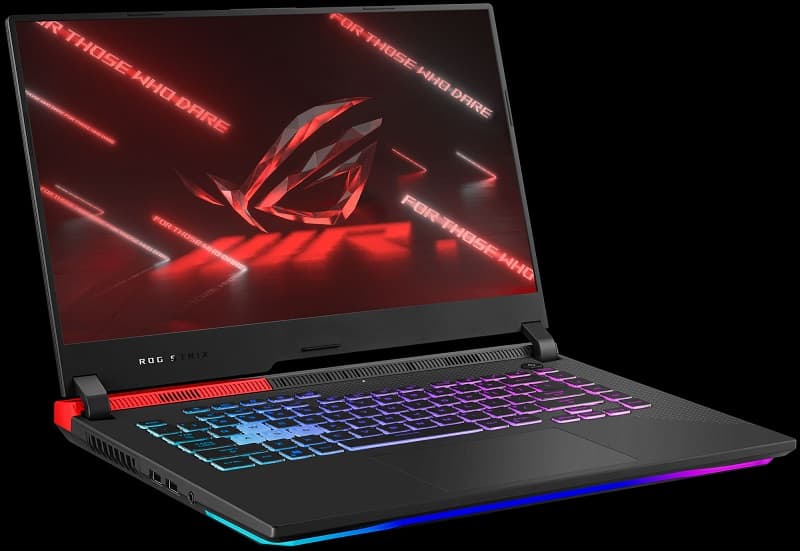 The ASUS ROG Strix G15 Advantage Edition is one of the first entries in AMD's Advantage range – which aims to leverage efficiencies in these all AMD kitted out machines, using AMD's smart technology to boost performance and battery power, and also making sure they all come to a certain standard of performance, build quality, and standard of display.
The laptop comes with the following specs:
CPU: AMD Ryzen 9 5900HX
GPU: AMD Radeon RX 6800M
RAM: 16GB
Storage: 512GB SSD
Screen Size: 15.6″
Max Refresh Rate: 300Hz
The blisteringly fast 300Hz display has a superb 3ms gray-to-gray response time, making it ideal for competitive gaming, and has the power from its AMD Radeon RX 6800M GPU and AMD Ryzen 9 5900HX CPU to push those FPS to the max. It has a great battery life for a gaming laptop, thanks to the AMD Smartshift technology, and even has decent-quality speakers!