Twitch is not having a good week. Hackers managed to get access to a tonne of internal data a couple of days ago, uploading streamers' global earnings, Twitch source codes, and more to everyone's favourite degenerate imageboard – 4chan.
Whilst it seemed like Twitch had got a handle on the latest breach, some interesting changes to Twitch's design have been noticed today. It became apparent that many game directory header pictures had been changed to Jeff Bezos' face. That's right, instead of the usual header picture, games like DOTA 2 and Back 4 Blood now display a photo of Jeff Bezos looking, well, bewilderingly joyful.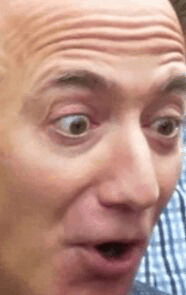 Hackers run riot, changing many of Twitch game directory header photos to Jeff Bezos
It isn't just Dota 2 and Back 4 Blood either, GTA V, Smite, Minecraft, Apex Legends, and many more fell to the same Bezos defacing fate. Ha.
At this stage, it isn't entirely clear whether or not the design alterations have come off the back of the latest security breach – however, with so much source code being released, it was no surprise to see more vulnerabilities surface after the fact.
One former Twitch employee even warned that the hackers can now see shortcuts and APIs for internal Amazon services too. It's perfectly reasonable for some of the hackers to utilize source code to change the background images for game directory pages. Jeff's face was first spotted replacing background images at around 5am ET this morning via Reddit, with many speculating much more radical changes to on their way. I suppose only time will tell!
The post Twitch game directory header pictures changed to Jeff Bezos appeared first on WePC | Let's build your dream gaming PC.