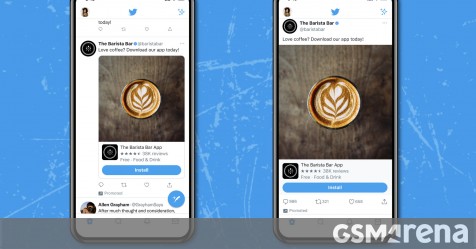 Twitter today announced a bunch of features that it will be testing over the coming days. This includes a new UI design, a way to remove your followers, and also the Communities feature that was announced a while back.
The new UI change is edge to edge tweets. Instead of having an indentation below the display picture that wastes precious space on the left side of the screen, the tweet will now occupy the entire screen.
Now testing on iOS:

Edge to edge Tweets that span the width of the timeline so your photos, GIFs, and videos can have more room to shine. pic.twitter.com/luAHoPjjlY

— Twitter Support (@TwitterSupport) September 7, 2021
This works pretty much identical to how posts appear on Facebook. The text part will appear on top of any media that might be in the tweet. Both the text and the media will then span the entire width of the phone's display.
This feature is currently in testing only on iOS for select accounts.
The next new feature is the official version of something known as soft blocking. With this feature, you can now easily have one of your followers stop following you without alerting them about it. There was no way to do this previously without blocking and unblocking them, hence the term soft blocking.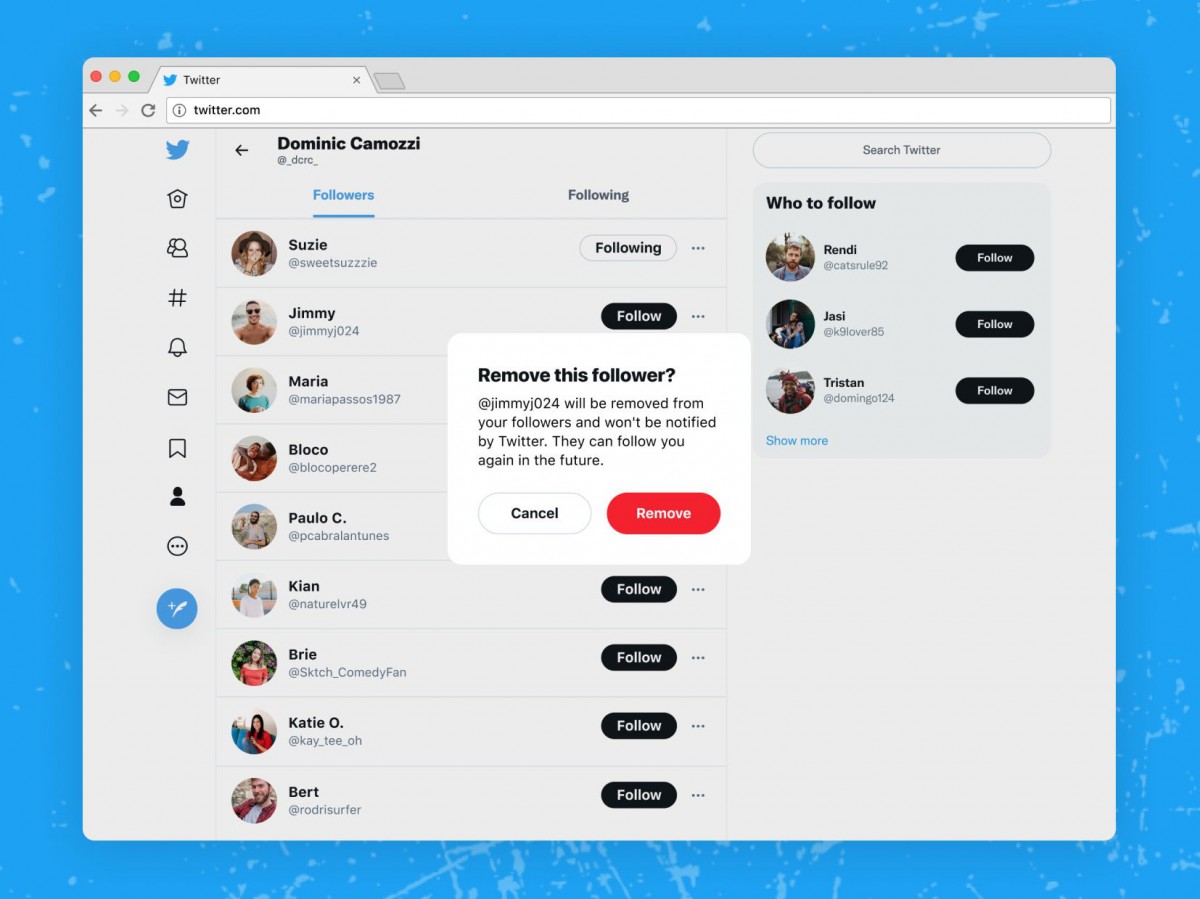 This feature does not prevent the other person from seeing your tweet the way actually blocking them does. They can still very well follow you back if they notice they are no longer following you. However, if you have changed your account to private since the last time they followed you, they can no longer automatically see your content without explicit permission.
This feature is currently in testing only on the web.
The last feature is Communities, which was something that was announced back in February. This feature lets you create an invite-only group of people. Anyone can create a community around a shared topic and then invite people to join them.
Communities are invite-only (also for now!) but admins and moderators have unlimited invites and members have 5 invites per Community (again, for now!) that are sent via DM

so choose wisely (3/7) pic.twitter.com/KTDnmhOB8T

— Twitter Communities (@JoinCommunities) September 8, 2021
Admins and moderators can invite anyone to the group and those who are invited get five invites to invite others. Once in the group, members can then choose to publish posts that are either seen by anyone or only members of the specific group. Similarly, they will see posts from other community members.
Twitter has mentioned that all of this is temporary, including the invite-only system, and things may change in future once the feature leaves testing.
Communities is currently in testing on iOS and web, and will be coming to Android later.