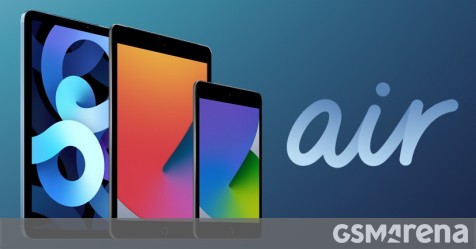 The upcoming iPad Air refresh (5th generation) will adopt the chassis of the current iPad Pro 11 (2021), writes Japanese blog MacOtakara, based on information from the supply chain.
The two are already quite similar with squared off sides and a side-mounted TouchID fingerprint reader. However, the new design will include getting a second camera on the back, an ultra wide shooter, plus possibly a LiDAR sensor. This last part is unlikely, however.
Apple will want to maintain some separation between the Air and the Pro. Part of that will be the chipset – the blog says only an Apple A15, aka the iPhone 13 chipset, rather than getting a blazing fast M1 like the Pro has. Still, the new chip will come with 5G connectivity, a first for the Air line.
Switching from IPS LCD to an OLED display is possible as the 11" Pro is supposed to get a mid-cycle refresh with a mini-LED panel. The fifth generation Air is also said to get a speaker upgrade, going from 2 speakers to 4.
The new iPad mini was supposed to inherit the Air design (but downscaled), however, the blog writes that new mini will maintain the overall design of the old model. However, it will be fitted with a larger 8.4" display (up from 7.9"). Ross Young, who also keeps a close eye at electronics supply chains, more or less confirms this, saying the mini will have a 8.3" display thanks to slimmer bezels and the removal of the Home button.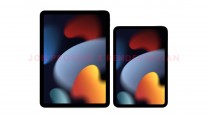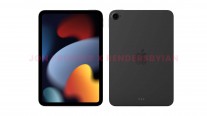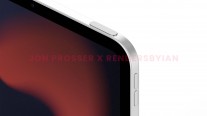 Early iPad mini renders showing the rumored Air-based design
So, the mini will have some design changes, even if not as extensive as originally expected. It will be short-changed on processing power, however, going from the Apple A12 of the 2019 model to the Apple A14 of the current iPhone 12 series.
A more major redesign of the vanilla iPad and the iPad mini may not arrive until 2022 or later. If and when these two models switch away from the Lightning port in favor of USB-C is unclear, but some sources say it will happen as soon as this upcoming generation.