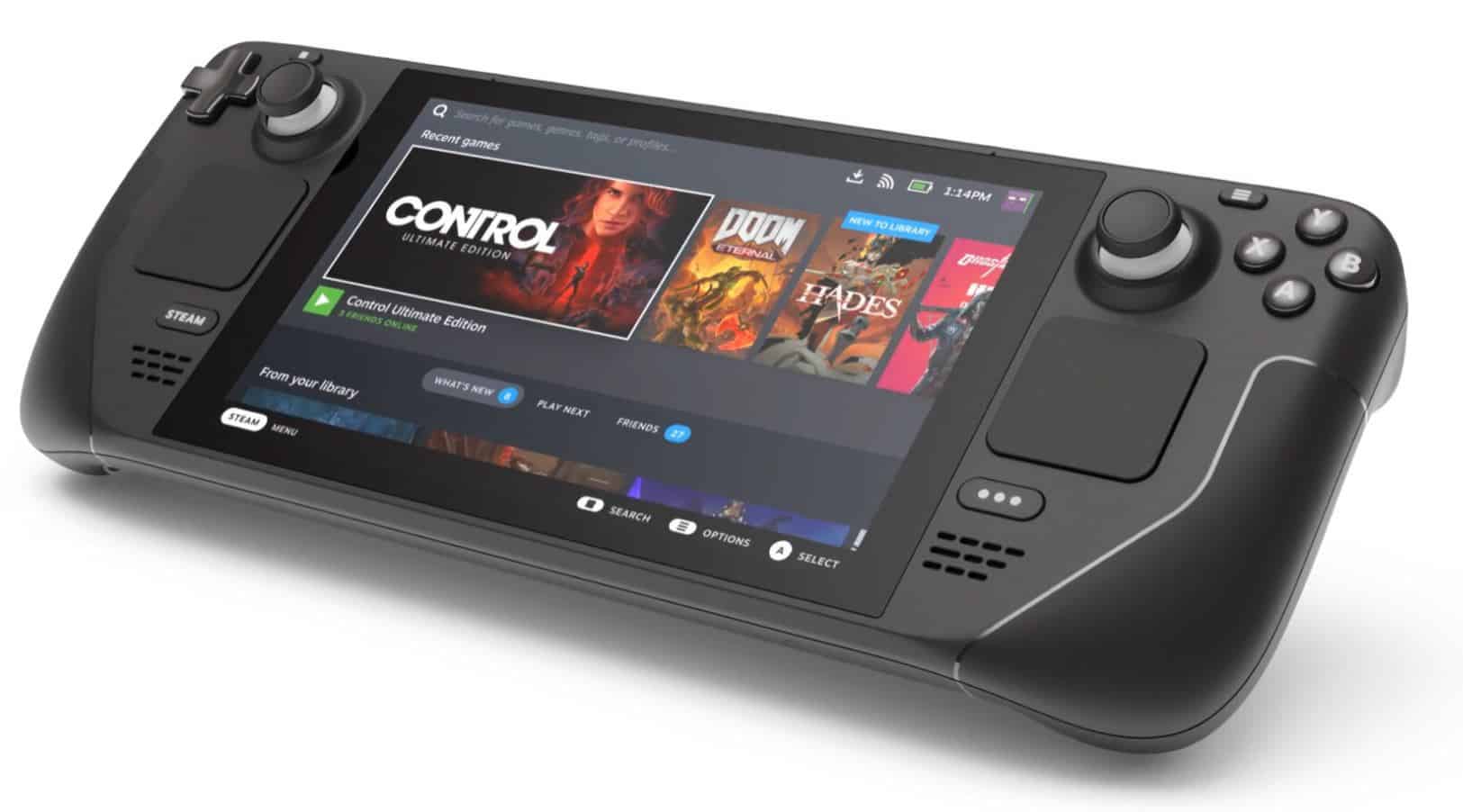 Valve's Steam Deck might very well be one of the most anticipated handheld consoles we've seen since the arrival of Nintendo Switch. It comes equipped with a hugely impressive arsenal of specifications, backed by the might that is Valve and all the gamers that reside within their virtual territory.
Whilst the buzz around Valve's Steam Deck is far from dead, we'll be answering some of the big questions surrounding its release and pre-order. Should you pre-order? Can you pre-order? and what do you get for Pre-ordering? We'll be answering all these questions and more, so let's dive straight into it!
How Can I Pre-order Valve's Steam Deck
For anyone looking to Pre-order Valve's new Steam Deck, it's worth mentioning that this isn't your ordinary pre-order process. As you go onto Valve's Steam Deck landing page, you'll notice the word 'Reserver' and not Pre-order.
Unfortunately, reserving a Valve Steam Deck doesn't guarantee you one of their handheld products – it simply puts you in the running for one. Obviously, with the global pandemic having a huge effect on the market, the chances of 'decent' stock levels being available on launch day are fairly slim. However, we'll keep an open mind on this occasion – mainly cause i desperately want one!
To 'Pre-order' or reserver a Valve Steam deck, simply head on over to their website and follow the simple step-by-step reservation guide. You'll have to select between three Steam Deck variants – all of which vary in terms of available storage and surface.
Steam Deck Pre-order Pricing
As you can see from the image above, the price of the three Steam Deck variants differs wildly.
Whilst this will put some individuals off, the increase in performance is worthy of the respective price boosts.
Standard Steam Deck – £349.00
Steam Deck With 256GB NVME SSD – £459.00
Steam Deck With 512GB NVME SSD – £569.00
Valve's Steam Deck Pre-order Bonuses
At the time of writing this, there are no official bonuses for pre-ordering Valve's Steam deck. Bummer.
Unfortunately, because the demand for the Steam Deck is so intense, there's no reason for Valve to offer up bonuses for pre-ordering the product.
Valve Steam Deck Release Date
As of today, all three versions of the Valve Steam Deck will be available for shipping in December 2021 – with no exact date for US, UK, EU, or Canada being available at present.
The device is believed to be released in the rest of the world sometime in Q1 2022.
Steam Deck reservations are now open! Choose your Deck at https://t.co/q7ANHMqDo4

Learn more about Steam Deck, Valve's new powerful, handheld, all-in-one gaming PC at https://t.co/ZOTx3KUCVK #SteamDeck pic.twitter.com/DlKq7FZbJl

— Steam (@Steam) July 16, 2021