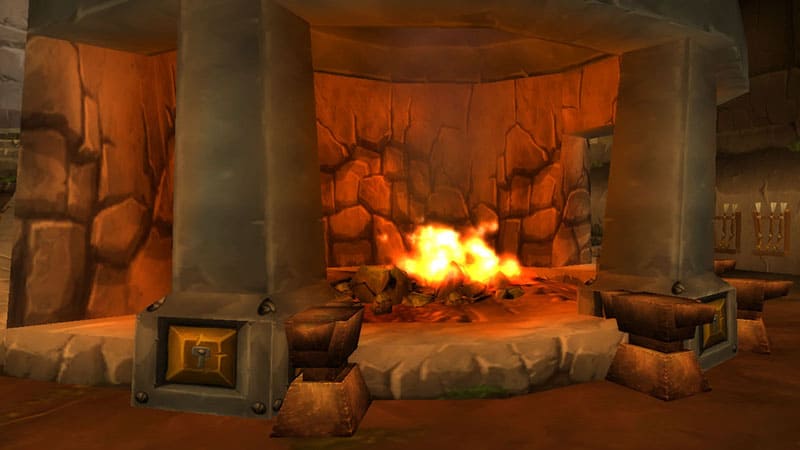 When Blizzard Entertainment reinvented WoW Classic in 2019, players got the opportunity to return to old school World of Warcraft. With the return to an older time, players actually had to explore the world and find materials for themselves. One of these examples is the Exper Cookbook. If you're interested in leveling your character's cooking profession, we will guide you through acquiring the Expert Cookbook.
Note: The Expert Cookbook in WoW Classic is not changing in the Season of Mastery either. You will be able to find the WoW Classic Expert Cookbook in the same places you once found it.
Where to find the Expert Cookbook in WoW Classic
The location of the Expert Cookbook depends on which faction you are on. Both the Alliance and the Horde have different vendors scattered throughout Azeroth that offer the player various recipes, training books and other materials.
If you're playing on the Alliance, the Expert Cookbook is sold by Shandrina in Ashenvale. You can find the Night Elf in the village that overlooks the Water Elemental lake in Ashenvale. The coordinates for the NPC are 49,67. Be aware this area is a contested questing area for the Alliance and the Horde, so you may encounter some PvP while making your way to the location.
Meanwhile, Horde players can find the Expert Cookbook in the Shadowprey Village. The Horde have it much easier than the Alliance because the village has a Horde flight point next to it. Therefore, you can fly to the zone presuming if you have already quested in Desolace, visiting the Horde levelling hub and got the flight point at some point. You can find the Horde NPC that seels the Cookbook at 26,69 if you have a coordinates addon downloaded.
Alternatively, you can search for WoW Classic's Expert Cookbook on your faction's Auction House. Some players buy these books knowing that people don't want to take the time going out of their way to buy the Expert Cookbook from the vendor. Consequently, some players pay higher than the vendor price for the Expert Cookbook and other profession training books. If you buy it from the vendor, you can expect to pay a bit higher than the 1g buying price.
What does the Expert Cookbook in WoW Classic do?
The Expert Cookbook in WoW Classic is an essential part of leveling up your cooking profession. When you make it to 125 cooking levels and are level 20, you can learn the Expert cookbook to take your max cooking level to 225. After that, you'll need the Artisan Cookbook to allow you to level cooking to the max level of 300.
So, once you make it to 125 cooking, you're best grabbing hold of the book so you can make use of those cooking quests in later zones.
Image via Blizzard Entertainment.