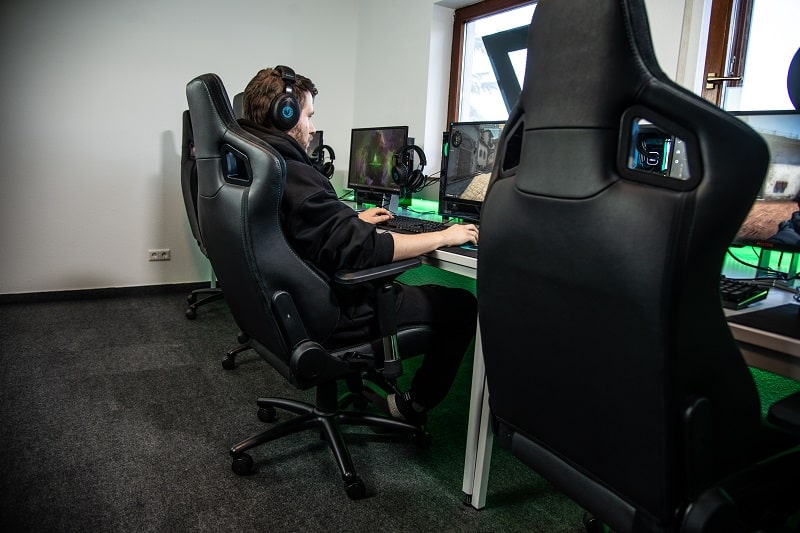 DXRacer is the OG gaming chair brand. Without them, our keisters would have lived a very different, very sore life up until now, so DXRacer…you have the eternal gratitude of our sweet cheeks!
The question is, having paved the way for all the other fantastic gaming chair brands, has DXRacer managed to keep up? Well, we're happy to report that they are indeed holding their own in the dog-eat-dog world of gaming chairs.
Still considered the top gaming chair brand in the world, it's clear that DXRacer's experience is paying off in the now. Structurally speaking, they're exquisitely designed, and they're comfortable enough to sit out a 12-hour stream with no issues. They don't develop any irritating squeaks or clicks, and the foams hold out well; however, some gamers do have a few gripes about their DXRacer stumps.
The most prominent complaint you'll hear is that the upholstery and quality control can be somewhat lacking, amounting to jarringly asymmetric stitch patterns. It's only a cosmetic issue, but considering a top-of-the-line DXRacer can set you back as much as $500, this isn't really acceptable.