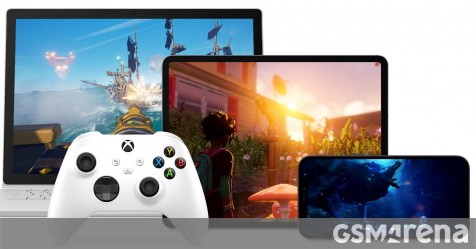 Microsoft today announced that it is launching the Xbox Cloud Gaming service through the web for Apple devices as well as desktop computers. The service is now available in 22 countries to subscribers of the Xbox Game Pass Ultimate service.
To access the service, you need to visit xbox.com/play through the Microsoft Edge, Chrome, or Safari browser on your iPhone, iPad, PC, or Mac. If you are already a subscriber to the Game Pass Ultimate service and in one of the 22 supported countries, you can start playing from over a 100 games immediately.
Microsoft says the games run on the cloud on custom Xbox Series X hardware. The games are streamed at up to 1080p 60fps.
You will be be able play using a Bluetooth controller, such as the Xbox Wireless Controller or other supported models. On mobile, you may also be able to take advantage of the custom touch controls that are enabled for more than 50 titles.
The list of supported countries currently includes Austria, Belgium, Canada, Czechia, Denmark, Finland, France, Germany, Hungary, Ireland, Italy, Korea, Netherlands, Norway, Poland, Portugal, Slovakia, Spain, Sweden, Switzerland, United Kingdom, and United States.