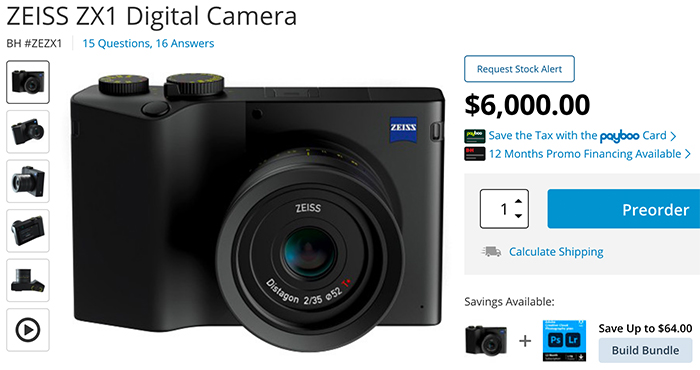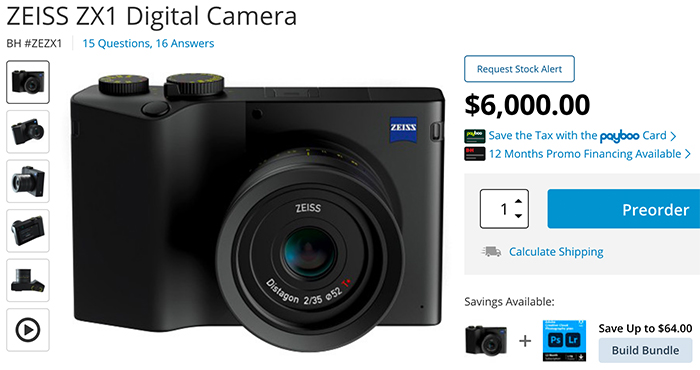 Zeiss ZX1 camera at BHphoto, Adorama and Fotokoch. There are also a ton of ZX1 accessories (listed at BH).
Shawn C. Steiner from Explora tested the ZX1 and concluded:
By being very unique in the camera space, ZEISS has created something that may fill the needs of a few individuals exceptionally well. Those looking to shoot and edit and share without needing to whip out additional devices will be incredibly happy—especially when you tie in ZEISS's legendary image quality. Those looking at an alternative option to replace a main camera will likely not find this to be the one, since things like slower AF, a fixed 35mm lens, and mainly touchscreen operation are not conducive to most conventional workflows. Personally, I love the idea of the camera, yet the speed alone keeps me from acquiring one today.
When you look at the ZX1, you are buying into an entire workflow and lifestyle. Plus, the camera does look darned good if you are looking for something stylish to sling over your shoulder. If it checks all your boxes, you will not be disappointed.